Accelerating gender-transformative change in agri-food systems: lessons from the CGIAR–ICAR GENDER Conference 2023
From
Published on

06.11.23

Impact Area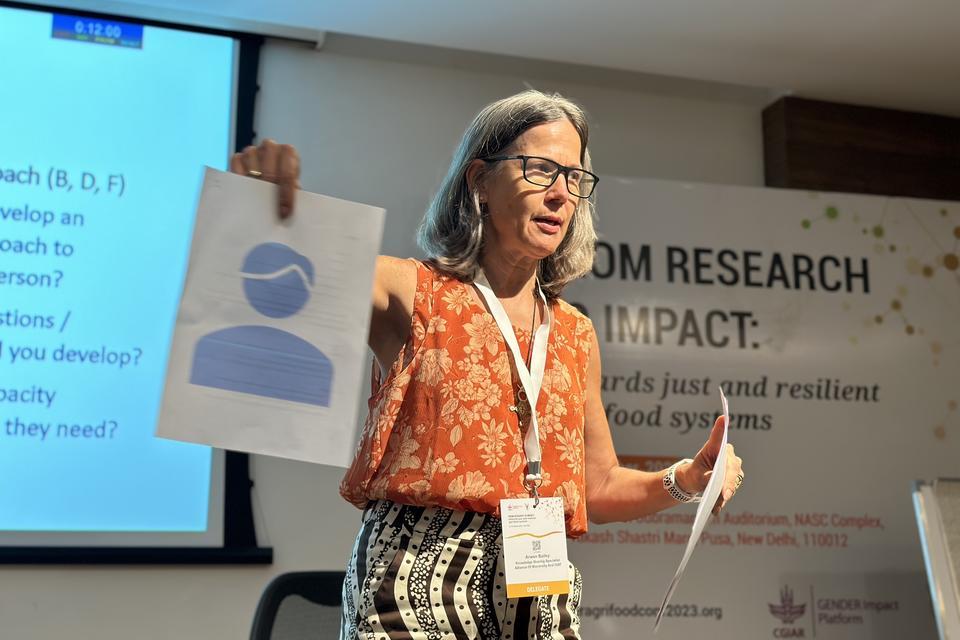 From being drivers of accelerated change to embracing the empowerment that such change entails, people are inarguably central in every development initiative. But more than halfway to the 2030 Agenda, recent evidence shows the world is lagging in its goal to achieve gender equality [PDF], displacing women to further disadvantage amid persistent and interlinked health, climate and humanitarian global crises.
To contribute to redressing these inequalities, over 20 researchers from the Alliance of Bioversity International and CIAT participated at this year's international CGIAR GENDER Conference, From Research to Impact: Toward Just and Resilient Agri-Food Systems.
Consistent with the Alliance's commitment to tackling inequality and social exclusion with a more intersectional approach (i.e., how gender issues are embedded across agriculture, nutrition and environment landscapes), researchers shared their research across conference themes on gender-responsive innovations, women's empowerment and gender-transformative change, and equitable market systems—among other themes.
Alliance Director General Juan Lucas Restrepo said:
Eliminating gender inequalities and advancing social inclusion in agriculture and food systems is at the core of our work at the Alliance. By participating in this year's CGIAR GENDER Conference, hosted in partnership with the Indian Council of Agricultural Research (ICAR), our researchers had the chance to participate in thought-provoking discussions and interact and exchange with others on how to further expand CGIAR's work to achieve gender-equitable, socially inclusive food systems and landscapes that sustain the planet, drive prosperity and nourish people.