Join us in advancing gender equality in food systems transformation: Cultivating Equality 2021 conference
From
Published on

09.07.21

Impact Area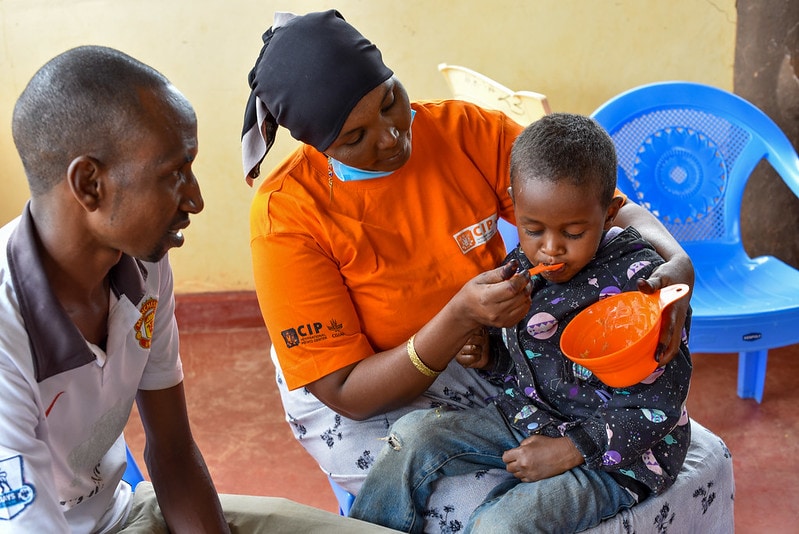 Registration for the  Cultivating Equality 2021 conference is now open. Join our list of conference delegates today!
Are you interested in accessing research that helps understand and advance positive synergies among sustainable and resilient agricultural, rural and food systems, and equality in societies globally? How about being at the center of conversations that put gender equality at the heart of food systems transformation?
If so, the conference 'Cultivating Equality: Advancing Gender Research in Agriculture and Food Systems to be held online from 12-15 October 2021 is for you! Registration for this virtual event is now open and for free. Register now to join our list of conference delegates.
 Why should you sign up?
"This is an exciting opportunity to bring together researchers, and especially young researchers, to see how we can ensure that we have more equitable food systems in the future. It will be great to move forward on multiple unknowns related to women's empowerment, trade-offs of ongoing efforts, and other emerging questions that still need investments and dedicated research", said Nicoline de Haan, Director of the CGIAR GENDER Platform, a co-organiser of the conference together with Wageningen University & Research (WUR).
Participants of the Cultivating Equality 2021 conference will exchange with and learn from each other through interactive spaces in scientific dialogues and multi-stakeholder panels, thereby moving forward the agenda of gender+ research in agriculture and food systems.
Gender+ is a perspective through which to examine how marginalization and social exclusion in agriculture and food systems are shaped at the intersection of gender with other social dimensions, such as socio-economic status, age or generation, ethnicity and race or religion and belief systems.
We look forward to welcoming a diverse group of participants from all over the world, every sector and discipline from academia, research organizations, funding agencies, international organizations, and the private sector," noted Margreet van der Burg, WUR gender studies scholar and Project Leader for the EU project, Gender-SMART which focusses on the integration of gender into research, education and funding.

The conference addresses five overarching questions:
The Cultivating Equality 2021 conference aims to unpack:
How do gender concepts, theories and frameworks fare in their application and how can current practice better inform gender theory and concepts?
What lenses can gender research provide to understand the complex nature of today's rural livelihoods, including interconnections between resource-based and non-agricultural livelihoods?
What new, well-informed narratives and discourses help us overcome myths around gender in agriculture and food systems?
How can research contribute to systemic change towards gender equality?
What new methodological and other innovations can contribute to cultivating equality in agri-food systems?
"This conference is a core channel for presenting and discussing research results under key themes and perspectives, building partnerships, strengthening capacities and increasing the visibility and influence of gender analysis in food systems research", said Marlène Elias, Alliances Module Leader based at the CGIAR Alliance of Bioversity International and CIAT.
This year, discussions will also look into research which critically assesses gendered impacts of and responses to COVID-19 as well as food systems transformation and women's empowerment. For more information, please visit the conference website.
Click here to register for the Cultivating Equality 2021 conference.