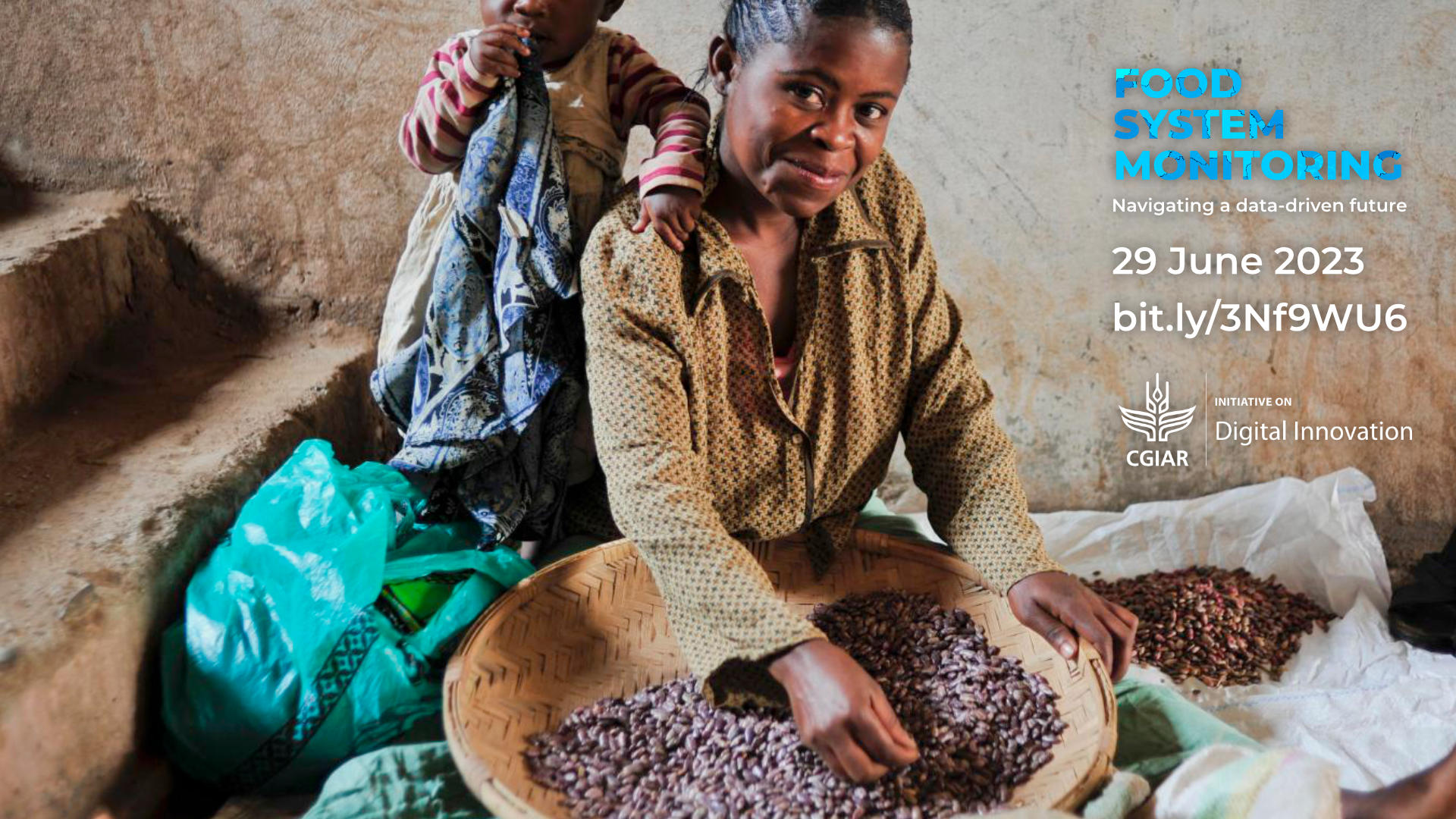 Food System Monitoring: Navigating a data-driven future
Date

29.06.23

Time

01:00 pm > 02:00 pm

UTC+00:00

Registration
High-frequency monitoring of diets and food system behaviours is a novel possibility due to innovative uses of digital technologies such as crowdsourcing. Various case studies now exist which demonstrate the feasibility of food system monitoring approaches and potential applications for decision-makers.
In this webinar, we will hear of three such use cases: a crowdsourced approach to high frequency dietary monitoring, a project that tracks the flow of commodities throughout food systems in Central Africa, and an online platform that shares food system data in Colombia.
Join us on 29 June to discuss the implications for CGIAR research as it looks to address challenges such as poverty and nutrition.
Agenda