Novel crowdsourcing solution enables continuous diet quality monitoring at a national scale
From

CGIAR Initiative on Digital Innovation

Published on

20.06.23

Impact Area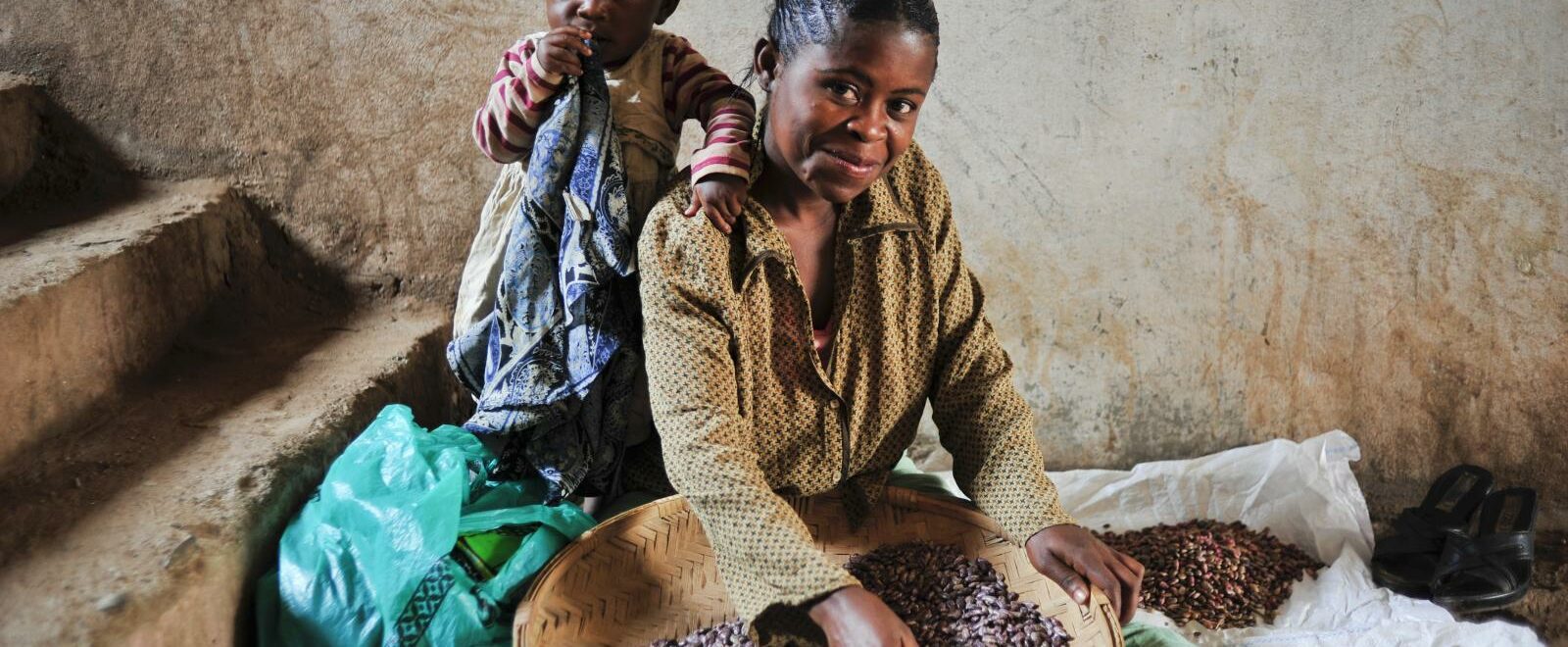 Food systems around the world face a 'triple burden' of malnutrition: undernourishment, micronutrient deficiencies and over-nutrition, with different forms of malnutrition seen in the same country or even in the same person. Many datasets are too small, fragmented or infrequent to capture the dynamic, complex, and fragmented changes in diets, which is necessary to build more responsive food systems focused on better nutrition.
Researchers with the CGIAR Digital Innovation Initiative have developed a new solution, capable of generating high frequency diet quality data at a population level. Using a simple survey crowdsourced using mobile phones, this technique has been shown to work in Rwanda, generating a dataset of 87,569 records over 52 weeks at a fraction of the cost of traditional, in-person, collection methods.
"High-frequency crowdsourced diet quality monitoring has the potential to transform the governance of food systems, providing immediate and deep insights into what different people eat and when, and hopefully point towards the drivers of these changes in [near] real-time," said Rhys Manners, a data scientist leading the work since its beginnings at the International Institute of Tropical Agriculture (IITA), in 2021.

Screenshot from the Diet Quality Map (https:///www.dietqualitymap.org)
How it works
The survey is based on the Diet Quality Questionnaire (DQQ), developed by an international team at The Global Diet Quality Project, applied worldwide by organizations such as Gallup Polling, allowing the Rwandan results to be compared against 50 countries. Using simple yes/no questions, the survey records what kinds of foods respondents have eaten and derives several metrics. The DQQ captures different aspects of nutrition while requiring less than 15 minutes to complete. The Global Diet Quality Project worked with local authorities to adjust the survey to the kinds of foods consumed in Rwanda and for translation to the Kinyarwanda language.
To deliver the survey, Digital Innovation worked with VIAMO, a social enterprise that provides mobile phone-based information services to almost a tenth of the Rwandan population. Each week, around 18,000 subscribers were invited to participate in the survey, with balanced responses collected across sex and locational weighting. Around 18% of those contacted responded anonymously, receiving an incentive of 0.30 USD in airtime for their time. This has resulted in the generation of a dataset of weekly data, which can be disaggregated by age, sex, location, and economic status, at a cost less than 1 USD per respondent. Even so, the sample was skewed towards younger, middle-income Rwandans, reflecting mobile phone ownership in the country.
More information on the data collection system and its deployment is available here: https://doi.org/10.3389/fsufs.2021.804821
What we can learn
The crowdsourced data showed the changes underway in Rwandan society, with urban populations consuming both greater amounts of both healthy and unhealthy foods, so that their overall dietary score was lower. Young people under 24 had the lowest quality diets, a cause for concern given the impact that is known to have on health, well-being and opportunities later in life. Women had more diverse diets, but differed from those in other countries who also tend to consume fewer unhealthy foods than men.
Having such high-frequency data available also makes it possible to track the immediate impacts of seasonal change and food system shocks on the kinds of foods eaten by different segments of society. This gives policymakers options to reduce the impact of drought, price fluctuations and conflict on nutrition security, and to measure the success of interventions.
Next steps
In Rwanda, the team will begin to address one of the key questions always directed at crowdsourcing – data quality and reliability. The crowdsourced diet quality questionnaire responses will be compared against the same survey collected in-person, and against the gold standard measure for dietary assessment which requires all food to be weighed before it is eaten. High-frequency data collection will begin again in July 2023, continuing fortnightly for 52 weeks.
"Over the next two years, we will continue to develop the dataset and more tools to monitor food systems, and support the uptake of these approaches by policymakers and other interested partners," said Manners. The crowdsourced diet quality monitoring system is being adapted to work in Guatemala, using a "Human Centered Design" approach".
"Without adaptation, true adoption cannot be achieved," said Daniel Jimenez, Digital Innovation work package lead and data scientist with the Alliance of Bioversity International and CIAT. "In Guatemala, we understand the need to tailor our approach to suit the specific digital ecosystem and institutions, which may differ from those in Rwanda. Embracing the principles of Human-Centered Design is paramount to ensuring successful adoption. Equally significant is the collaboration between two esteemed CGIAR centers, IITA and the Alliance, as it allows us to operate more efficiently in the region and leverage the expertise of each center".
Digital Innovation is researching how dietary quality data can be used in conjunction with other datasets such as high-frequency weather data to create actionable insights for policymakers. The dietary quality data collection dovetails with another project in partnership with the University of Twente to analyze transport networks and the flow of crops from producers to markets in Rwanda.