Writer and Resource Mobilization Support (ICARDA)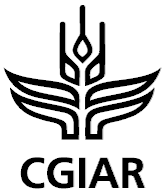 From

Icarda HR Team

Published on

22.03.22
Reports to: the Board Secretary, Deputy Director General – Research, and Head of Partnerships and Resource Mobilization
Location: Remote
Main purpose of position
ICARDA is in the process of implementing an exciting program of organizational change and operationalizing a new research strategy that will address today's development challenges in the dry areas more effectively alongside a new business model to enhance the organization's ability to deliver its mission in the context of One CGIAR.
The incumbent will be providing support for the delivery of documentation to ICARDA's Board of Trustees and to support its research strategy via effective resource mobilization activities. The areas of engagement are two-fold:
• Under the guidance of the Board Secretary, Deputy Director General – Research, and Head of Partnerships and Resource Mobilization, provide technical contribution in terms of the development and finalization of documentation for the Board of Trustees
• Under the guidance of the Head of Partnerships and Resource Mobilization undertake analysis and reporting on country/regional strategies and documentation to further align ICARDA's work with regional stakeholder and donor needs.
About ICARDA
The International Center for Agricultural Research in the Dry Areas (ICARDA) is a treaty-based international non-profit research organization supported by CGIAR.
ICARDA's mission is to reduce poverty, enhance food, water, and nutritional security, as well as environmental health in the face of global challenges including climate change. We do this through innovative science, strategic partnerships, linking research to development and capacity development that take into account gender equality and the role of youth in transforming the dry areas. ICARDA works in partnership with governments, universities, civil society, national agricultural research organization, other CGIAR Research Centers, and the private sector. With its temporary Headquarters in Beirut, Lebanon, ICARDA operates in regional and country offices across Africa, Asia and the Middle East. For more information: www.icarda.org
All CGIAR Centers are currently engaged into a reform process ("One CGIAR'") that will help ICARDA and CGIAR achieve better impact through more strategically integrated research, unified governance, an integrated structure and new research modalities across participating Research Centers. This transformation is supported by CGIAR donors who have committed to increased funding as a result of these reforms.
internal ICARDA information and write, upon request:
o ICARDA science-related documents (i.e., ICARDA Program of Work and research updates, between 15-20 pages)
o Other Board documents (i.e., Director General Report to the Board, between 10-20 pages)
o Support the development of PowerPoint presentations for some of the above reports
• Undertake other drafting tasks as may be requested from time-to-time
• Follow ICARDA's branding guidelines for the above documents: https://repo.mel.cgiar.org/handle/20.500.11766/8348
B. Under the instruction of the Head of Partnerships and Resource Mobilization, you will undertake the following:
• Analysis and reporting of country/regional strategies for agriculture, environment, climate change or other, including but not limited to government-prepared documents, NDCs (Nationally Determined Contributions), and others as they relate to ICARDA's focus countries.
• Analysis and reporting on donor-developed strategies and link to country strategies.
• Other drafting or summary tasks inclusive of concept note and proposal development needs, as requested.
Education, qualifications, requirements, and experience
Essential qualifications and competencies
• Outstanding verbal and written English.
• Extensive experience as a writer of documents for grant bids.
• Experience analyzing and summarizing country/regional agriculture, environment, and climate change strategies.
• Experience analyzing and summarizing donor strategies at a global and country level.
• Knowledge of the issues related to ICARDA's mission such as agricultural development, research for development, food security, sustainable agriculture, and climate change.
Desirable qualifications and competencies
• Experience drafting succinct documents acceptable for consumption by a governing body, similar to ICARDA's Board of Trustees.
• High working level proficiency in Arabic or French.
• High degree of tact, discretion, and good judgement to effectively manage sensitive and confidential matters.
• High geopolitical awareness, especially with respect to the CWANA region.
• Outstanding interpersonal and communications skills.
• Excellent priority setting, planning and organizational skills.
• Knowledge of CGIAR.
• Tertiary degree in International Development, Political Science, Business, Economics, or demonstrated experience and/or knowledge in relevant fields
Terms of appointment
This a part-time consultancy where the successful candidate will be offered a framework consultancy contract and will be paid for work undertaken on the basis of an hourly or daily rate, with payments made according to work completed each month or over multiple months.
With respect to this work, ICARDA may engage more than one consultant for the responsibilities listed above.
How to apply
All applications are required to be submitted online at this Link by 13 April 2022 latest.
ICARDA is committed to increasing women representation in its workforce and strongly encourages applications from women.
Applications will be acknowledged, but due to the high number of applications we apologize in advance as only shortlisted candidates will be contacted.