Technical Expert: Digital Services and Innovation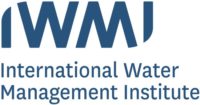 From
Published on

26.01.22
Description
The International Water Management Institute (IWMI) is looking for a highly competent Technical Expert who will be responsible for providing technical expertise for activities associated with digital service initiatives, new and ongoing development activities, and applied scientific research. The technical expert will provide comprehensive digital innovation strategies specifically for the Accelerating the Impact of CGIAR Climate Research for Africa (AICCRA) and Digital Innovation for Water Secure Africa Initiative (DIWASA) project and CGIAR initiatives, leverage data-driven decision-making, implement a data hub for agriculture, water risks, and digitalization and technological innovation in the water, food and agriculture sectors.
The expertise sought for this position is in the development of a data hub for agriculture and water risks, which will support the dissemination and wide and inclusive use of data developed under the AICCRA project, as well as several other CGIAR initiatives. Responsibilities will also include climate data digitalization, and broader information and communication technology (ICT) and digital strategic planning, including data solution architecture, system design and software development, governance and product management, to strengthen climate adaptation and resilient innovations, and partnerships/ecosystem development. The technical expert will also be involved in the conceptual and technical design needed to develop a cluster of digital innovations for the AICCRA project and related initiatives, and more generally, to position IWMI as an apex research organization for supporting the use of data-driven digital transformation in water, agriculture and livelihood resilience building.
THE ROLE:
The position holder will be responsible for the following:
Provide technical leadership and guidance on the AgData Hub for the AICCRA Zambia and water risks project and the use of emerging digital technologies for connectivity solutions using mobile, Internet of Things (IoT), etc.
Help identify, develop and scale digital innovations within IWMI, leveraging ideas generated by the Water Resilience and Accelerator Hub and other innovations to reach many different stakeholders.
Develop strategic thinking and support the generation of knowledge on the integration of diverse technologies, cloud system capabilities to access Earth observation data, weather and forecast models, and early warning tools on flood and drought indicators, and contribute to the overall capabilities of data-driven solutions.
Lead the development of various digital tools and products, especially in the space of climate information services, agrometeorology, and e-extension platforms. Conceptualize and design digital data hubs and other platform-based models supporting the provisioning of various Climate Information Services and advisory tools/products.
Requirements
Qualifications, experience and skills:
University degree (masters) in fields related to Business Administration, Public Administration or Management, Computer Science , Innovation Management or equivalent.
Minimum of 5-8 years of relevant experience in the area of information technology systems analysis, program management, product management and high-level solution design.
In-depth understanding of technological innovations (e.g., digital platform, mobile apps, blockchain, artificial intelligence).
Proven experience in the use of Cloud Services such as Amazon Web Services, Microsoft Azure and Google, and particularly higher-level services that are the focus of digital innovation and efficiently connect to the value chain (AI/ML, IoT, etc.).
Experience of working in the private sector with demonstrated ability in the successful delivery of software products and systems in an enterprise setup in high performance teams would be desirable.
In-depth knowledge of software engineering and design principles, technology evaluation and benchmarking, product management, and Agile, Lean Startup and DevOps methodologies.
Benefits
What we are offering:
This is a globally recruited position with a competitive salary commensurate with experience, an attractive retirement plan, comprehensive international health insurance, life insurance, accidental death and dismemberment (AD&D) insurance, long-term disability insurance coverage and a transportation allowance. The duration of the contract will initially be for a three-year period with possible extension.
How to apply:
We will be accepting applications through 24:00 (Sri Lanka time) January 30, 2022 (Sunday). Receipt of all applications will be acknowledged, but only short-listed candidates will be contacted.
IWMI believes that diversity powers our innovation, contributes to our excellence, and is critical for our mission. We offer a multi-cultural, multi-color, multi-generational and multi-disciplinary working environment. We are consciously creating an inclusive organization that reflects our global character and our commitment to gender equity. We, therefore, encourage applicants from all cultures, races, ethnicities, religions, sexes, national or regional origins, ages, disability status, sexual orientations, and gender identities.