SCIENTIST - BEHAVIORAL CHANGE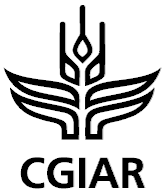 From

Jackline Chepkonga

Published on

16.05.23
THE ORGANIZATION
The Alliance of Bioversity International and the International Center for Tropical Agriculture (CIAT) (https://www.bioversityinternational.org) delivers research-based solutions that harness agricultural biodiversity and sustainably transform food systems to improve people's lives. Alliance solutions address the global crises of malnutrition, climate change, biodiversity loss, and environmental degradation.
With novel partnerships, the Alliance generates evidence and mainstreams innovations to transform food systems and landscapes so that they sustain the planet, drive prosperity, and nourish people.
The Alliance is part of CGIAR, a global research partnership for a food-secure future.
The Alliance is organized into six key levers: 1) Food environment and consumer behavior – reshaping the food environment and consumer behavior toward healthy and sustainable diets; 2) Multifunctional landscapes – fostering innovation for environmental health and productive landscapes to improve livelihoods; 3) Climate action – mainstreaming climate action in the food system to reduce risks; 4) Biodiversity for food and agriculture – making agricultural and tree diversity available and safeguarding it for the diverse needs of food system actors; 5) Digital inclusion – promoting inclusion in the digital agriculture revolution for equitable benefits; and 6) Crops for nutrition and health – putting nutrition and health at the heart of crop improvement to address the triple burden of malnutrition. This position will be co-supervised by scientist from Multifunctional Landscape and Digital Inclusion Lever within the Alliance.
About the Initiative
The Excellence in Agronomy (EiA) Initiative aims to deliver agronomic gain for millions of smallholder farming households in prioritized farming systems, with emphasis on women and young farmers for measurable impact on food and nutrition security, income, water use, soil health and climate resilience. The work in the EiA Initiative is organized around Use Cases that take place in contrasting contexts in the Global South. Use Cases respond to partner demands for agronomic solutions and focus on the development of Minimum Viable Products with a demand partner (public or private) that has an active extension network in a specific target area. For the co-creation of agronomy solutions, EiA is aiming to strengthen the integration of the user perspective, their needs and pain points in the design of research-based agronomic innovations. This includes building the necessary user research capacity within the initiative.
About the position
This position will strengthen social science and behavioral change aspects within EiA. The position is based in Ghana on the West and Central Africa Region. The position will support EiA
Use Case teams in implementing user and behavior research considering diversity of needs, preferences and behavior determinants of different user groups with a particular focus on gender and other marginalized groups. This will require creating and coordinating strategies that catalyze behavioral change among implementing teams and partners, including training of these teams, and supporting designing of protocols and tools. Thus, the position is aimed to integrate and monitor behavioral science research activities and interventions within EiA implementation mostly in West and Central Africa region and if needed in other EiA regions. It will function as part of the behavior change working group of the EiA.
Main duties and responsibilities
Contribute to EiA in implementing user and behavior research in order to understand the diversity of needs, preferences and behavior determinants of different user groups with regard to particular solutions, with a particular focus on gender and other marginalized groups
Co- develop and deploy a user research and behavior change toolkit for EiA Teams
Contribute to the integration and monitoring of user and behavior change research into the protocols of the EiA
Be an active member of the behavior change working group within EiA
Advise teams on how to integrate user and behavior change research results into the product design process, collaborating closely with the human-centered and user experience (UX) Design experts in EiA.
Design and coordinate training of CGIAR and NARS scientist and partners in user and behavior research methods especially within West and Central Africa region or as needed
Engage with colleagues and teams across EiA that have methodological links to user and behavior change research to facilitate learning
Lead the design of a user and behavior change research database that integrates qualitative and quantitative data on the different user groups across use cases and target countries
Undertake and support synthesis of multiple datasets
Strategy and project development to support the EiA human-centered design and behavior change strategy
Partnership management and development
Education and requirements
PhD in social sciences (preferably anthropology, psychology, economics, or sociology) or relevant research experience in this field of user research, user-experience research or behavior change research
Proven experience in applying user and behavior change research, strong qualitative research skills, experienced in mixed methods research
Experience in the facilitation of workshops and other participatory formats
Contributes to the development and implementation of at least one (1) successful proposal
Experience with working in the global south, ideally in the agricultural sector
Previous experience in CGIAR or similar organization is a plus
Knowledge of Design Thinking, human-centered design or user-experience design approaches
Good communication and team player
Deep knowledge of the ongoing national needs and regional priorities of the Western African region and how this position can leverage these.
Excellent communication and negotiation skills in English, French is a plus/an asset
Terms of employment
This position is internationally recruited and will be based in Accra, Ghana. The initial contract will be for up to two (2) years, subject to a probation period of six (6) months, and is renewable depending on performance and availability of resources. This is a position at BG09 level, in a scale of 14 levels, with level 14 being the highest.
The Alliance Bioversity-CIAT offers a multicultural, collegial research environment with competitive salary and excellent benefits. We are an equal opportunity employer, and strive for
gender, diversity and inclusion in our staff, without regard to race, color, religion, gender, gender identity, sexual orientation, national origin, ethnicity, age, disability, marital status, or any other characteristic.
Applications
Applicants are invited to visit https://www.bioversityinternational.org/jobs/ to get full details of the position and to submit their applications. Applications MUST include reference number Ref: 102875-Scientist-Behavioral Change as the position applied for. Application and CV should be saved as one document using the candidate's last name, first name for ease of sorting.
Applications closing date: 19th May 2023
Please note that email applications will not be considered.
Only short-listed candidates will be contacted.
We invite you to learn more about us at:
http://alliancebioversityciat.org