RFP: Fit for Purpose Assessment of CGIAR Performance and Results Management System (PRMS) (Deadline Nov 20)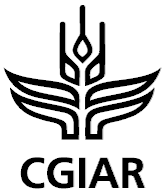 From
Published on

23.10.20
What we are seeking:

CGIAR seeks a qualified service provider to deliver a detailed description of One CGIAR's desired Performance and Results Management System (PRMS), an assessment of CGIAR's current PRMS against One CGIAR requirements, and a  set of pragmatic, costed options and recommendations on how best to deliver a fit for purpose PRMS for One CGIAR.
Background:

In 2020, CGIAR is embarking on an ambitious reform: One CGIAR. One CGIAR is a dynamic reformulation of CGIAR's partnerships, knowledge, assets, and global presence, aiming for greater integration in the face of the interdependent challenges facing today's world. It comprises (i) a sharper mission statement and impact focus to 2030, aligned with the Sustainable Development Goals; (ii) unified governance under a 'One CGIAR Common Board'; (iii) institutional integration, including more aligned management under an empowered Executive Management Team, common policies and services, and a unified country presence; (iv) a new research modality; as well as (v) more, and pooled, funding. For further details, please refer to CGIAR web page.
A key aspect of the transition to One CGIAR is institutional integration, including harmonization of CGIAR's policies and internal business services in Human Resources, Information Technology, Finance, Procurement, Communications and Resource Mobilization, and Research Performance and Results Management.
Consultancy Purpose and Deliverables:
1. Defining One CGIAR Performance and Results Management needs
A general description of One CGIAR's Performance and Results Management Framework[1], including desired system functions, is summarized here (further detail in Annex 1):
Key features:
The One CGIAR Performance and Results Management System (PRMS) will feature:
A common system housing plan of work and budget, theory of change management, stage-gate decision points, data quality assessment, and annual reporting. It will allow real-time data collection and day-to-day portfolio and Project management[2].
Key data sets (results, plan of work and budget, grant, finance, stage-gate specific e.g. Scaling Readiness) will be increasingly linked through CLARISA (CGIAR Level Agricultural Results Interoperable System Architecture), a web service that harmonizes data from across the CGIAR. Interface and exchange with CGIAR Platform for Big Data and partner data sets (e.g. WIPO Green and the International Treaty on Plant Genetic Resources for Food and Agriculture) will increase.
An enterprise Knowledge Graph will provide the basis for One CGIAR's digital knowledge base, and increasingly will leverage global standards for data such as the AGROVOC controlled vocabulary from the Food and Agriculture Organization, and reference data ontologies such as the Agronomy Ontology (AgrO), Environment Ontology (EnvO), and the Sustainable Development Goal Interface Ontology (SDGIO) to better link its contribution to impact with that of partners, and make better use of linked data.
An integrated dashboard will draw from relevant data sets to provide transparent access to data and in-depth insights on One CGIAR geographic and thematic presence, achievements, spend and partner network.
One CGIAR will also publish relevant data through the International Aid Transparency Initiative (IATI).
Users:
Target users of the PRMS include:
CGIAR staff for day-to-day Project management, activity planning, reporting, and portfolio management,
Funders and partners to access evidence of One CGIAR thematic and geographic presence, and progress against stated objectives such as the SDGs.
Security, hosting, maintenance and support:
The PRMS will incorporate:
Secured infrastructure
Cloud hosting
CGIAR Active Directory integration for user provisioning and account management
Access control through Multi-Factor Authentication (MFA)
Single Sign On (SSO)
Tiered support and maintenance approach aligned with One CGIAR IT support model.
This general Statement of Requirements for One CGIAR's PRMS will be further elaborated through this consultancy in coordination with the CGIAR System Organization, in order to establish a detailed technical description of desired functionalities.
2. Assessing current system against One CGIAR requirements
CGIAR's current planning and reporting system comprises two main sub-systems: Managing Agricultural Research for Learning and Outcomes (MARLO) and Monitoring, Evaluation, & Learning (MEL). These sub-systems have limited interoperability.  A core set of results planning and reporting data is shared through CLARISA, used to generate CGIAR Annual Performance Report data during the period 2017-2020. Results data is accessible through the CGIAR results dashboard (Figure 1).

Figure 1: CGIAR Research Program and Platform planning and results data is managed through MEL, MARLO and CLARISA – and is accessible through the results dashboard.
This consultancy will assess the fitness of CGIAR's current PRMS relative to One CGIAR's requirements. We anticipate this will require a detailed mapping and costing of current data flow and capacity versus a desired future state.
3. Recommendations on meeting One CGIAR requirements
Based on the assessed fitness of CGIAR's current PRMS, this consultancy will provide a set of pragmatic costed options and recommendations on how best to deliver a fit for purpose PRMS for One CGIAR. The recommendations will specifically incorporate cost aspects of different options and take into account existing versus needed capacities.
Knowledge, skills, and abilities:
The applicants must demonstrate prior experience and technical knowledge of conducting similar reviews within a context of a complex international organization with distributed structures.
Required format of response to RFP:
Your response should be prepared in accordance with the following table:

Address all queries and clarifications to System Organization Procurement.
Evaluation Criteria:

All proposals will be evaluated on a two-step basis with the technical proposals and the financial proposals being evaluated separately to determine the best value for money. Bidders whose proposals are short-listed may be contacted with questions for clarification.
The evaluation criteria will be as follows:

Schedule and Dates

The following schedule includes key milestones and their associated completion dates and is provided primarily for planning purposes. CGIAR System Organization may modify the project timeline at its discretion.

Consultancy Details:
No on-site visits are envisaged as part of this review; all work will need to be carried out remotely;
Virtual consultations are expected to be undertaken by Microsoft Teams and/or Zoom.  Access to the latter will be facilitated by the CGIAR System Organization;
Draft contract terms are provided as Annex 2 to this request for proposals.
How to submit a proposal:
Please submit a narrative proposal and a budget proposal as two separate documents to smo-bidding@cgiar.org. Both documents can be attached to the same email.
The narrative proposal will consist of no more than 10 pages (excluding cover page and table of contents) using Microsoft Word or similar format, font size 11pt., margins no smaller than one inch.
The budget proposal will be presented using Microsoft Excel or similar format and consist of, at a minimum, the following line items: consultant time, resources, travel. The budget will be presented in US dollars.
All proposals must be received no later than 24:00 midnight (CET), November 20, 2020. Only electronically submitted proposals will be considered. Late proposals will not be considered. Shortlisted bidders will be contacted no later than 27 November 2020.
[1] The PRM Framework contains the CGIAR results chain, key indicators, details on theory of change and stage-gating, and Management Information System (MIS) requirements. The PRM System refers specifically to the MIS.
[2] Projects are the research delivery mechanism under One CGIAR.