Research Associate – Precision Farming (India)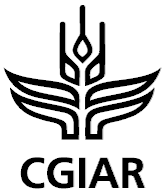 From

Icarda HR Team

Published on

23.03.22
Reports to:
Administrative Supervisor: Project Coordinator (Madhya Pradesh Precision Farming)
Research Supervisor: Research Team Leader – Soil, Water, and Agronomy (SWA)
Location: Amlaha (Sehore), Madhya Pradesh, India
Main purpose of position
Precision farming, which leverages advanced digital tools and breakthroughs in big data analytics, machine learning, and artificial intelligence to fast-track value creation by saving on input costs, is also an option for small-scale farmers. This approach, which observes and responds to yield, moisture levels, and soil quality variations across a field, relies on analyzing data collected by sensors, drones, satellite imagery, GPS, IoT devices, and other geospatial tools that scrutinize land plots for anomalies and inefficiencies. Following an official agreement with the Madhya Pradesh state government, ICARDA is now launching a pilot project to use precision agriculture tools to increase farmers' income across Madhya Pradesh, known for having the highest agricultural growth rate in India. The three-year pilot project will span irrigated and rainfed agroecologies and focus on the most economically important crops in Madhya Pradesh, namely cotton, wheat, and soybean. All the data from precision farming tools relative to farmers' fields will be channeled to Amlaha's precision farming control room. It will be analyzed before messages are sent to farmers to advise on optimum times to irrigate and when to apply fertilizer or insecticide. The project is tailored around the low-income of farmers in the region. Poor farmers adopt new technology only if it is low-cost, low-maintenance, robust, easy-to-scale, and simple to manage and operate. The digital tools chosen for the project are durable, cheap, and efficient, and they have been tested in a range of conditions to prove their stability and consistency.
The Research Associate serves as link between the project coordinator, research team, facilitators on the ground, precision farming equipment providers and stakeholders. He/she ensures all devices function, all data recorded and checked for quality, all systems and platform function and each team member responsible/involved in rolling out of precision farming innovations is enabled to deliver on his/her activities.
About ICRDA
The International Center for Agricultural Research in the Dry Areas (ICARDA) is a treaty-based international non-profit research organization supported by CGIAR.
ICARDA's mission is to reduce poverty, enhance food, water, and nutritional security, as well as environmental health in the face of global challenges including climate change. We do this through innovative science, strategic partnerships, linking research to development and capacity development that take into account gender equality and the role of youth in transforming the dry areas. ICARDA works in partnership with governments, universities, civil society, national agricultural research organization, other CGIAR Research Centers, and the private sector. With its temporary Headquarters in Beirut, Lebanon, ICARDA operates in regional and country offices across Africa, Asia and the Middle East. For more information: www.icarda.org
All CGIAR Centers are currently engaged into a reform process ("One CGIAR'") that will help ICARDA and CGIAR achieve better impact through more strategically integrated research, unified governance, an integrated structure and new research modalities across participating Research Centers. This transformation is supported by CGIAR donors who have committed to increased funding as a result of these reforms.
Main responsibilities
Work closely with SWA Team members, project team and our partner organizations to execute project implementation.
Design and implement field experiments (on-station and on-farm) related to precision farming according to the research protocols.
Follow up functioning of scientific equipment, data collection, curation, processing, and analyses relating precision farming innovations introduced by the Project.
Assist in developing technical reports as per the project needs.
Assist in publishing research findings in ISI peer-reviewed scientific journals, participate and present in conferences and workshops.
Assist in organizing workshops, farmers field days, trainings, and developing different training materials.
Involve in scaling-up of technologies under various projects/initiatives, and link farmers with research products and developmental activities.
Share and interact with Agriculture Ministry, Department, and other NARS scientists/visitors to the research station.
Supervise timely field operations, inputs, and labour to ensure proper implementation of research activities and proper record keeping.
Any other task assigned by project coordinator or scientific lead.
Education, qualifications, and experience
Essential qualifications and competencies
Minimum PhD/equivalent in Agronomy, Water resource management, Soil & Water conservation, or related fields.
At least 3 years' experience working in precision farming or climate-smart agriculture research.
Trained in crop modeling, GIS, precision agriculture, climate-smart agriculture.
Demonstrated ability to plan, conduct, analyze and interpret research results through rated publications.
Previous work experience in an international, multi-cultural environment would be preferred.
Ability to work in a team and supervise technical staff.
Experience in writing reports and communicating scientific topics to laypeople.
Excellent communication and presentation skills in spoken and written English and Hindi.
Ability to work in a multidisciplinary and multicultural work environment.
Ability and willingness to travel extensively within Madhya Pradesh state to follow up, troubleshoot and manage precision farming scientific equipment installed in farmers' fields.
Desirable qualifications and competencies
Experience working with CGIAR centers and national governments.
Terms of appointment, salary and benefits 
The successful candidate will be offered an initial contract of 1 year which may be renewed subject to continued need for the position and satisfactory performance.
How to apply
Send your updated CV along with a cover letter at ICARDA-Jobs@cgiar.org
with "Research Associate – Precision Farming" in the email subject line by 12 April 2022 latest.
ICARDA is committed to increasing women representation in its workforce and strongly encourages applications from women.
Applications will be acknowledged, but only shortlisted candidates will be contacted.