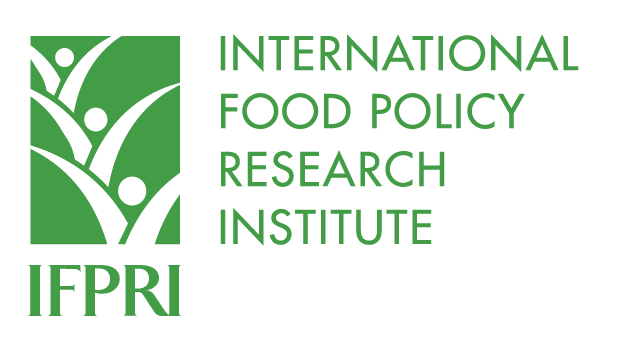 From
Published on

24.07.20
Job Summary
The International Food Policy Research Institute (IFPRI) seeks a qualified candidate to serve as a Research Analyst I or Research Analyst II within the Markets, Trade, and Institutions Division (MTID). The position offers an opportunity to gain first-hand field and analysis experience in an international organization undertaking cutting-edge development research based in Washington D.C., with travel overseas. This is a one-year, exempt, renewable appointment.  Final position title will be based on experience.
The successful candidate will support senior research staff in MTID with survey implementation, evaluations and experiments related to inclusive and efficient agricultural value chains.
Essential Duties:
Specific Duties include but are not limited to:
Organization, cleaning, management and statistical/econometric analysis of large household data sets.

Assisting with the development and implementation of quantitative surveys in developing countries, including questionnaire development and programming for CAPI, field team training and development of software applications for recording interview responses on tablet computers.

Assisting with planning and running field operations related to survey collection, ensuring adherence to the research design, monitoring data quality, and supporting data analysis as needed

Conducting literature reviews, preparation of tables and graphs to contribute to proposals, project deliverables, briefs and papers.

Ability and willingness to travel overseas (including the Central American Region)

Assist in preparing large datasets for public access to promote transparency and openness in social science research

Contribute to management of research projects and coordination with partners

Other duties as assigned
Required Qualifications:
Bachelor's degree plus two years of relevant professional experience (acquired through an RA-ship or an independent research project, are strongly preferred) or Masters degree in a relevant discipline

At the Research Analyst II level, Masters degree plus minimum 3 years of relevant, post-Masters work experience.

Excellent skills in programming in STATA and in managing household databases.

Familiarity with quantitative research methods used in behavioral and development economics, particularly randomized controlled trials and laboratory experiments.

Excellent econometric skills on cross-section and panel data analysis.

Demonstrated ability to perform in-depth statistical analysis and report the results.

Demonstrated professional level of attention to detail evidenced by accurate and reproducible work.

Experienced in conducting literature reviews of academic publications, research reports, etc.

Demonstrated fluency in written and spoken English

Demonstrated ability to multi-task as needed, consistently meet deadlines and manage time well

Excellent interpersonal skills and to work in a team-oriented multi-cultural environment

Ability to work independently, with initiative and minimal supervision.

Ability and willingness to travel.
Preferred Qualifications:
Skilled in programming in R, Python, JavaScript, SQL, etc.

Strong background in applied microeconomics evidenced by training and experience in methods for designing and conducting causal impact evaluations, including randomized controlled trials (RCT), and other methods.

Experience in survey design, questionnaire design, and conducting and supervising household surveys in developing countries.

Field experience related to agriculture and nutrition, is a strong plus.

Experience with data entry and CAPI software packages (CSPro, Survey CTO, Survey Solutions, Epi Info, etc).

Experience with ArcGIS and GIS data

Proficiency in Spanish and/or French
IFPRI provides research-based policy solutions to sustainably reduce poverty and end hunger and malnutrition. IFPRI's strategic research aims to foster a climate-resilient and sustainable food supply; promote healthy diets and nutrition for all; build inclusive and efficient markets, trade systems, and food industries; transform agricultural and rural economies; and strengthen institutions and governance. Gender is integrated in all the Institute's work. Partnerships, communications, capacity strengthening, and data and knowledge management are essential components to translate IFPRI's research from action to impact. The Institute's regional and country programs play a critical role in responding to demand for food policy research and in delivering holistic support for country-led development. IFPRI collaborates with partners around the world and is a CGIAR Research Center.
The International Food Policy Research Institute (IFPRI), a CGIAR Research Center, is an equal employment opportunity employer – F/M/Disability/Vet/Sexual Orientation/Gender Identity.