Request for Proposals: Procurement Support Services (Deadline: March 10)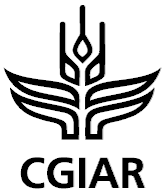 From
Published on

11.02.21
*Deadline has been extended until March 10, 2021*
What we are seeking:
The CGIAR System Organization (System Organization or SO) is seeking a Partner or Service Provider to support its procurement activities including, sourcing for capable suppliers, developing bid documents, managing RFx process, bid analysis, and reporting and supplier management.
The contract will cover the sourcing of commodities, goods and services that include but is not limited to IT equipment, systems and accessories, motor vehicles, machinery, laboratory supplies, consultancies etc.  The System Organization strives to achieve the best value for money in all procurements made.
The successful service provider will be appointed for an initial period of one year. Subsequent renewals will be subject to satisfactory performance on the contract. Prospective bidders should review the requirements listed below to determine their eligibility. All eligible firms are encouraged to participate.
Deliverables and timeline:
The selected firm will provide support to the SO procurement Team with market research, sourcing of capable suppliers, prequalifying suppliers, managing RFx process, managing suppliers during the sourcing process, carrying out bid analysis, negotiations, reporting on market trends and analysis, bid reporting and advise on best practices.
The services will be provided remotely from the service provider's office using available tools for remote working and communication.
The engagement will commence April 1, 2021.
Specific tasks to be executed under the guidance of the SO procurement Team include:
Sourcing for goods and services in line with the System Organization Procurement Policies and guidelines
Refining of TORs and RFX documents in a language that's understood by the market
Providing access to wide network of suppliers and consultants and a pool of experts in various categories not available inhouse.
Support the RFx process and submit qualified bids for final decision internally
Provide market and bid analysis reports
Participate in negotiations or provide fact-based negotiation scripts.
Provide procurement advisory services upon request
Additional services – considered an advantage if available;
Provide e-sourcing tools
Provide suppliers contract management system
Volume of transactions
System Organization Procurement annual spend: $ 10M
Number of Purchase Orders processed Monthly: 50
Average number of procurements via Open tender (p.a.):  12
Schedules and Dates
The following schedule includes key milestones and their associated completion dates and is provided primarily for planning purposes. CGIAR System Organization may modify the project timeline at its discretion.

Draft contract terms are provided as Annex 1 to this request for proposals.
Knowledge, skills, and abilities:
The firm will must have a comprehensive source to contract capability
The firm must have expertise in procurement outsourcing services
The firm must have at least 5 years in operations.
The firm must demonstrate that the composition and professional capabilities of the proposed team are suited to the scope of the work (attach CVs)
The firm must be able to provide services within different time zones and geographical locations
The team assigned for the work must be fluent in English
Ability of the firm to expand the scope of services in the future is desired.
Experience working with International and Multilateral Organizations (include reference contacts)
Evaluation Criteria:
An internal review committee has been established to assess the proposals. All proposals will be evaluated on a two-step basis with the technical proposals and the financial proposals being evaluated separately to determine the best value for money.  Following receipt of the proposals, the committee will analyze the proposals, and if shortlisted, the company will be invited to a virtual call to present their proposal.

Who we are:
CGIAR is a global research partnership for a food-secure future. CGIAR science is dedicated to reducing poverty, enhancing food and nutrition security, and improving natural resources and ecosystem services. Its research is carried out by 13 CGIAR Centers and Alliances in close collaboration with hundreds of partners, including national and regional research institutes, civil society organizations, academia, development organizations, and the private sector. These 13 Centers and Alliances have more than 10,000 staff based in over 50 countries.
In 2020, CGIAR embarked on an ambitious reform: One CGIAR. One CGIAR is a dynamic reformulation of CGIAR's partnerships, knowledge, assets, and global presence, aiming for greater integration in the face of the interdependent challenges facing today's world. It comprises (i) a sharper mission statement and impact focus to 2030, aligned with the Sustainable Development Goals; (ii) unified governance under a 'One CGIAR Common Board'; (iii) institutional integration, including more aligned management under an empowered Executive Management Team, common policies and services, and a unified country presence; (iv) a new research modality; as well as (v) more, and pooled, funding.
A key aspect of the transition to One CGIAR is institutional integration, including harmonization of CGIAR's policies and internal business services in Human Resources, Information Technology, Finance, Procurement, Communications and Resource Mobilization, and Research Performance and Results Management.
Please find more information about CGIAR at  www.cgiar.org.
How to submit a proposal:
Please submit a narrative proposal and a budget proposal as two separate documents to smo-bidding@cgiar.org. Both documents can be attached to the same email.
Narrative proposal will consist of no more than 10 pages using Microsoft Word or similar format, font size 11pt., margins no smaller than one inch.
Budget proposal will be presented using Microsoft Excel or similar format and consist of, at a minimum, the pricing model and reasons for proposing it i.e. transaction based, fixed fee, etc. The budget will be presented in US dollars.
All proposals must be received no later than Midnight CET, March 10, 2021. Only electronically submitted proposals will be considered. Late proposals will not be considered.