Request for Proposals: Accounting Outsourced Services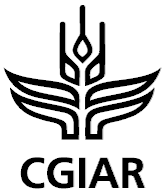 From
Published on

18.07.23
What we are seeking:
The CGIAR System Organization (System Organization or SO) is seeking Professional Services for the outsourcing of its accounts, including registration of transactions, reception and registration of suppliers' invoices, accounts payable, preparation of bank and other accounts reconciliations, monthly and annual financial statements and reports for VAT recovery in France. Transactions are to be processed in the Organization's ERP Unit4 Business World (known internally as OCS). Books of accounts are to be maintained and reported as per the International Financial Reporting Standards (IFRS). SO will enter into a three-year agreement with the successful Bidder, renewable at SO's sole discretion for a further two-year period, subject to satisfactory performance in the first period. The agreement start date is to be confirmed.
Accounting outsourcing firms outside France are highly encouraged to apply as the services can be provided remotely from any country.
Who we are:
The CGIAR System Organization is  headquartered in Montpellier, France with approximately 60 staff and annual budget of USD 60 million. The SO is governed by the Charter of the CGIAR System Organization, and in collaboration with the CGIAR System Council, provides governance to the CGIAR System. The System Organization has an important role in facilitating and overseeing the development, effective and efficient implementation of the CGIAR Strategy and Results Framework. The System Organization enters into agreements with the trustee of the CGIAR Trust Fund, Funders, Centers and other relevant entities for funding CGIAR Research and other activities of the CGIAR System.
The System Organization is committed to cultivating a work environment that reflects teamwork, gender equality, and respect for diversity. We endeavor to foster a multi-cultural environment that is free of any form of harassment and discrimination; and that embraces and values individuals regardless of age, ethnicity, race, gender, national or social origin, marital status or any other form of personal identity.
The CGIAR:
CGIAR is a global research partnership whose mission is to create a world with sustainable and resilient food, land, and water systems that deliver diverse, healthy, safe, sufficient, and affordable diets and ensure improved livelihoods and greater social equality within planetary and regional environmental boundaries. One CGIAR is a dynamic reformulation of CGIAR's partnerships, knowledge, assets, and global presence, aiming for greater integration and impact in the face of the interdependent challenges facing today's world. As One CGIAR, scientific innovations for food, land, and water systems can be deployed faster, at a larger scale, and at a reduced cost, having a greater impact where they are needed the most. This will provide its beneficiaries worldwide with more sustainable ways to grow, catch, transport, process, trade, and consume safe and nutritious food.
More information about CGIAR is available at www.cgiar.org.
Scope of Services:
Maintenance of accounting books, management of accounts payable (AP) lifecycle, advice with regards to the adoption and/or early adoption of relevant IFRS standards.  
The services will be provided remotely from the service provider's office using available tools for remote working and communication.
Specific Tasks:
Receipt of invoices and supporting documentation from the System Organization (SO) on a daily basis.

Review of documentation for accuracy and compliance with SO applicable policies and procedures.
Registration of invoices in OCS.
Preparation and submission of bank remittance proposal file to the SO bank account for online approval of SO authorized signatories.
Remittance confirmation in the bank and payments confirmation in OCS.
General ledger update and reporting of payments processed.
Creation of receivables invoices
Preparation of AP and AR ageing reports.
Preparation of bank reconciliations.
Preparation of monthly management accounts
Support with the preparation of US tax returns – form 990.
Preparation of French VAT recovery report and required forms.
Provide advice with regards to the adoption and/or early adoption of relevant IFRS standards.
Support in addressing accounting backlogs and assisting SO accounting department with the implementation of internal control measures.
Internal and external audits support
Annual Tasks:
Annual Financial Statements: Prepare the annual financial statements, including the balance sheet, income statement, and statement of cash flows, in accordance with the applicable financial reporting framework (e.g., IFRS, GAAP).
Audit Preparation: Coordinate with external auditors for the annual audit, provide all necessary information, and implement any recommended changes.
Year-End Closing: Perform year-end closing procedures, including adjustments and accruals, to finalize the organization's financial position for the year.
Annual Compliance: Review and ensure compliance with all relevant laws and regulations, and update any changes in accounting standards or legal requirements.
Volume of transactions (average):
System Organization annual budget: USD 60 million

Transactions processed monthly: 3,800

Invoices processed monthly: 150

Travel expenses processed monthly: 30

Average number of invoices issues annually: 100
Deliverables
The firm selected will be responsible for providing the following services for an initial period of one year with an option to extend the contract.
Management and reporting of accounts payable – weekly as per calendar provided by the SO.

Preparation of bank and AR/AP reconciliations – monthly.

Preparation of balance sheet report – monthly.

Preparation of annual financial statements – annually.

French VAT recovery report and forms – quarterly.

Support with the preparation of US tax returns form 990 – annually.

Advice with regards to the adoption and/or early adoption of relevant IFRS standards – as new applicable standards or reviews are published or as required.

Support in addressing accounting backlogs and assisting SO accounting with the implementation of internal control measures – as required.
Other Services
From time to time, the service provider may be called upon to perform other services including but not limited to the design of new financial reports and forecasting cash flows. This work may be charged separately from the regular monthly services and billed on an hourly basis
Qualifications:
At a minimum, the selected vendor will possess the following knowledge, skills & experience
Thorough understanding of accounting principles, procedures & practices

Experience in IFRS, accounting for International Organizations, NGOs, Government or other public entities.

The Proponent must have at least five years of operations.

The Proponent must demonstrate that the composition and professional capabilities of the proposed consulting team are suited to the scope of the work.

The partner and team assigned for the work must be fluent in English.

Knowledge of Agresso (Unit 4 Business World) system is desired.

Ability of the firm to expand scope of services in future is desired.
In addition, contracted firm will demonstrate the ability to:
Perform the above scope of work in a timely, efficient & competent manner

Manage continuity of work & ensure reliable performance of contracted deliverables
Proposals Content:
Those wishing to submit proposals for this contract should carefully review & submit the following information:
General Information:
Name of contractor/firm, contact person, title, mailing address and telephone

a summary of the Bidder's business operations, including how long it has been in business and how long it has provided similar services;

a summary of the Bidder's understanding of the objectives and requirements of this RFP;
an explanation of why the Bidder believes it is qualified to perform and complete the services requested under this RFP;
Qualifications
Explain how your firm is a good fit with our organization, detailing experience with other non-profit clients of a similar size and scope
More specifically, describe how your firm meets the qualifications outlined above
Provide biographies of proposed team (w/ resumes attached) including percentage of time each member of staff is expected to be working with the SO, and level of supervision expected
Provide copies of peer review report if available, and response if any
Give details on staff turnover in past three years, and commitment to continuity
Proposed Work Plan & Timeline
Description of proposed process to fulfill the Scope of Work & Deliverables noted above, including whether or not staff have experience with above services
Outline of key steps, persons responsible, level of effort & proposed timelines to complete each item
Project Management
Process for managing project, including communications with the SO.
Measures & reports to be used to keep project on track & demonstrate fulfillment of expected deliverables
References
List of three clients for which a similar set of services are currently being provided.
Fees
Proposed fee necessary for the services provided including any proposed adjustments to the fee over the service period, and any reimbursable expenses, appropriately itemized.
The Proposal should indicate clearly on what basis the service is priced, i.e., hourly rate, daily rate or lump-sum for all services, and whether the price quoted is an estimate or a fixed price.
Any optional services or Bidder-recommended services not listed in the requirements set out in the scope should be listed and quoted separately from the main service
Evaluation Criteria:
An internal review committee has been established to assess the proposals. Following receipt of the proposals, the committee will analyze the proposals, and if shortlisted, the company will be invited to a virtual call to present their proposal.
The Evaluation Criteria to select the service provider will be as follows:
Company profile: 10%

Experience and professional capabilities of the partner(s) and proposed team: 25%

Workplan and timelines: 15%

References: 10%

Cost: 40%
Additional Terms
Conflict of Interest: Proposing firms are asked to identify any conflicts of interest in serving System Organization and to clarify, if applicable, how conflicts will be managed/mitigated to ensure the best interests of SO are met.
Reservation of Rights: This RFP does not commit the SO to award a contract, to pay any costs incurred in the preparation of the proposal to this request, or to contract for services. SO reserves the right to accept or reject any or all proposals received as a result of this request, to negotiate with any qualified contractor or firm, or to cancel in part or in its entirety this RFP if, at the sole discretion of the SO, the organization determines that it is in its best interest to do so.
Schedule and Dates:
The following schedule provides key events and their associated completion dates and is provided primarily for planning purposes.  SO, may modify the project timeline at its discretion.
| | |
| --- | --- |
| Indicative Timelines | Milestone |
| 13 July 2023 | Issue RFP |
| 21 July 2023 | End of inquiry period for RFP clarification (bidder) |
| 26 July 2023 | Response to clarifications shared with all bidders /published |
| 13 September 2023 | Deadline for submission of proposals |
| w/c 25 September 2023 | Interviews for shortlisted firms, presentation of proposal (20 mins) and Q&A (25 mins) |
| w/c 25 September 2023 | Firm selected and informed by SO |
| TBC | Contract commencing date |
How to submit a proposal:
Please submit a narrative proposal and a budget proposal as two separate documents to smo-bidding@cgiar.org. Both documents can be attached to the same email. 
Narrative proposal will consist of no more than 10 pages (excluding annexes) using A4 Microsoft Word or similar format, Arial font size 11pt., margins no smaller than one inch.
Budget proposal will be presented using Microsoft Excel or similar format and consist of, at a minimum, the following line items: consultant time, resources, travel. The budget will be presented in US dollars.
All proposals must be received no later than 23.59 pm CEST, 13 September 2023. Only electronically submitted proposals will be considered.