People and Culture Manager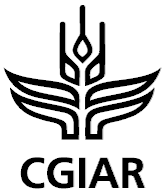 From

Jacqueline Carruitero

Published on

23.10.23
People and Culture Manager
The International Potato Center (CIP) is seeking to recruit a dynamic and experienced People and Culture Manager that will be responsible for managing all aspects related to the employment cycle in Madagascar (such as benefits, employee relations, recruitment, performance management, retention and others) and ensuring the implementation of AfricaRice/CIP policies, procedures and guidelines is in line with current employment law.
About CIP
CIP, a member of the One CGIAR, a global research partnership for a food-secure future. One CGIAR science is dedicated to transforming food, land and water systems in a climate crisis, and it is carried out by 13 CGIAR Centers/Alliances in close collaboration with hundreds of partners, including national and regional research institutes, civil society organizations, academia, development organizations and the private sector.
CIP works with partners in over 20 countries to improve diets and incomes of poor people in Africa, Asia and Latin America through scientific research, innovation, and capacity strengthening.  Focusing on potato and sweetpotato as food systems entry point, CIP's programs seek to strengthen broader agri-food systems to generate economic, social and nutritional benefits for farmers, enterprises and consumers emphasizing the priorities of women and youth in particular. CIP emphasizes the synergies between social and bio-physical sciences as a core strategy for making breakthroughs in our understanding of complex development challenges in food and agriculture and for our ability to overcome these. Within this pluralistic strategy, qualitative social science has a central, and increasing place for explaining human and institutional behavior and assessing benefits and risks for human development.
The Position: This position will be hosted by AfricaRice in Madagascar. The selected candidate will be based in Antanarivo, Madagascar and will report to the Country Manager add Interim and co-report to the People & Culture Manager in HQ or higher-level positions.
Key Responsibilities:
Employment cycle
Manage the recruitment and selection process for national staff, consultants and interns for CIP- Madagascar office by complying with internal recruitment policy and ensure alignment with donor's recruitment policies.
Ensure that new employees GRS, NRS and interns comply with the inductions and orientation process established globally.
Oversee Performance Management procedures for CIP Madagascar in coordination with AfricaRice.
Coordinate staff training & staff development – collate learning needs analysis from performance evaluations. Liaise with AfricaRice on promotion request.
Manage the timely delivery of exit documentation to employees by complying local labor laws.
HR services
Act as a HR focal partner for managers and staff to promote decision making that is fair and considers the overall impact at CIP-Madagascar office.
Liaise with AfricaRice (Hosted institution) to ensure coordination of employment contracts, consultants, interns delivering support to line managers as well as in line with the business demands.
Maintain, record and process NRS staff leave/vacation database and monitor sick leave requests.
Partner with the P&C team to support local policy on disciplinary and grievance to guarantee compliant decision making.
Ensure that the personnel files are adequately updated.
Upon approval of host country agreement ensure a proper transition of all employment cycle processes (recruitment, onboarding, development, retention, and exit) to be managed directly by CIP – Madagascar office.
Coordinate the transfer of employment contracts from AfricaRice to CIP by ensuring compliance with local regulations.
Selection Criteria
Master's Degree in International Development or related field or bachelor's degree in Human Resources.
At least 10 years of relevant work experience.
Knowledge and expertise related to HR policies, processes and practices of Compensation and Benefits, Recruitment and Onboarding, Performance Management and Leadership Development.
Deep knowledge of employment-related laws and regulations.
Experience on HR/Payroll administration and record keeping including compensation, taxes and other deductions/earnings.
Fluent in Malagasy. Excellent written and oral communication skills in English.
Why should you consider this opportunity?
CIP is a global and reputable international organization that has a strong, state-of-the-art R&D background.
CIP is dedicated to achieving food security, improved nutrition and well-being, and gender equality for poor people in root and tuber farming and food systems of the developing world.
CIP is a member of the CGIAR, a global research partnership for a food secure future dedicated to reducing poverty, enhancing food and nutrition security, and improving natural resources.
What are we offering?
Excellent working environment.
Compensation package commensurate with experience.
Fixed term contract of 1 year with possibility of renewal subject on performance and availability of funds.
Work in an equal and diverse workplace.
How to apply?
Visit the following link: https://cipotato.org/open-vacancies/ and submit your cover letter and a full C.V in English with your references. Screening of applications will begin on November 7, 2023 and will continue until the post is filled. All applications will be acknowledged; however only short-listed candidates will be contacted.
This position will not have contact with children or vulnerable adults.
Learn more about CIP by accessing our web site at http://www.cipotato.org.
CIP is an equal opportunity employer. Qualified women are particularly encouraged to apply.