ILRI vacancy: Scientist – Remote Sensing and Drought Risk (Closing date: 8 January 2022)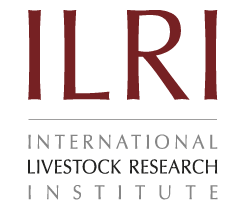 From
Published on

07.12.21
The International Livestock Research Institute (ILRI) seeks to recruit a Scientist – Remote Sensing to support an agenda aimed at developing low-cost approaches to data collection and dissemination in remote regions, specifically related to environmental indicators, with applications for improved pastoral access to information and services, ground-truthing, and crisis surveillance.
Background
The scientist will be contributing to the larger agenda within the Livestock Climate and System Resilience (LCSR) initiative of the One CGIAR, in addition to supporting work on sustainable environmental practices in the drylands. The scientist filling this position will be part of an interdisciplinary team whose main objective is to develop and incubate digital agriculture innovations (i.e., technological, institutional, practical, social) to improve the resilience and long term-sustainability of pastoral systems in African drylands.
ILRI works to improve food and nutritional security and reduce poverty in developing countries through research for efficient, safe and sustainable use of livestock. It is the only one of 15 CGIAR research centres dedicated entirely to animal agriculture research for the developing world. Co-hosted by Kenya and Ethiopia, it has regional or country offices and projects in East, South and Southeast Asia as well as Central, East, Southern and West Africa (www.ilri.org).
Key Responsibilities
Undertake research to assess and improve climate risk financing instruments based on remote sensing data, with a specific focus on the Index-based Livestock Insurance (IBLI) products developed by ILRI.
Coordinate remote-sensing and risk modelling activities through contributions to contract design, risk assessment, vulnerability analysis, and analytic workflow/tools development.
Support the broader agenda of the LCSR on remote sensing applications for monitoring and assessment of agricultural and pastoral production systems in drylands.
Contribute to an interdisciplinary and applied research program on resilience in drylands, investigating the link between climate change, climate security, rangeland productivity and livelihood impact.
Lead and contribute to project proposals and initiatives on climate risk financing and establish a portfolio of projects on the subject.
Lead and contribute to the engagement with institutional stakeholders, including high level government representatives, to inform about climate risk financing.
Support the capacity building of non-technical partners to improve their understanding of climate risk financing, remote sensing and index-based product design (e.g. manuals, e-learning activities).
Work with farmers and pastoralists, their representatives and other key stakeholders to improve uptake of some of the technologies/innovations developed under this program.
Develop a community of practice and maintain a strong presence in disaster risk financing fora and networks.
Support and lead the writing of journal articles and other communication products and proposals on the above topics.
Supervise research associates, post-doctoral fellows, PhD and MSc students on the above topics.
Requirements
A PhD in a relevant field such as geospatial sciences, spatial ecology, environmental sciences, or environmental economics
A minimum of seven years-experience post-PhD
An excellent knowledge of remote sensing and earth observation applications, demonstrated by scientific publications led by the candidate
A demonstrated academic and/or professional experience on climate risk financing and on instruments to build the resilience of smallholder farmers and livestock keepers, established by direct work experiences with international organizations
A good understanding of agropastoral and pastoral production systems In African drylands
Excellent quantitative research skills (experimental design, statistics, modelling, computer programming, etc.)
Strong peer-reviewed publication record
Proven ability to work in multi-disciplinary and multi-cultural teams, with experience working in developing countries work across disciplines and different cultural backgrounds strongly preferred
Experience with supervision, project management and fund raising
Strong written and oral communication skills in English and the ability to communicate with diverse audiences.
Ability to communicate in French would be an advantage.
Post location: The position will be based in Nairobi, Kenya
Terms of Appointment
This position is at job level HG 19. The position is a 3-year contract, renewable subject to satisfactory performance and availability of funding. ILRI offers a competitive salary and benefits package which includes pension, medical and other insurances
How to apply: Applicants should send a cover letter and CV expressing their interest in the position, what they can bring to the job and the names and addresses (including telephone and email) of three referees who are knowledgeable about the candidate's professional qualifications and work experience to the Director, People and Organizational Development through our recruitment portal http://ilri.simplicant.com/ before 8 January 2022. The position title and reference number REF: RM/SLS/12/2021 should be clearly marked on the subject line of the cover letter.
We thank all applicants for their interest in working for ILRI. Due to the volume of applications, only shortlisted candidates will be contacted.
ILRI does not charge a fee at any stage of the recruitment process (application, interview meeting, processing or training). ILRI also does not concern itself with information on applicants' bank accounts.
To find out more about ILRI visit our websites at http://www.ilri.org
ILRI is an equal opportunity employer.