ILRI vacancy: Scaling & Innovation Expert / Senior Expert (Closing date: 25 November 2021)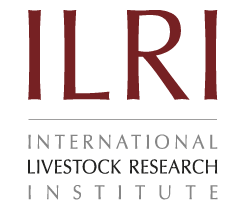 From
Published on

26.10.21
The International Livestock Research Institute (ILRI) seeks to recruit a Scaling & Innovation Expert / Senior Expert to support scaling of innovations in new One CGIAR initiatives – with a focus on the livestock Initiatives and supporting scaling in the Initiatives through a range of proven approaches and interventions covering technologies, institutional arrangements, business models and policy support.
ILRI works to improve food and nutritional security and reduce poverty in developing countries through research for efficient, safe and sustainable use of livestock. It is the only one of 15 CGIAR research centres dedicated entirely to animal agriculture research for the developing world. Co-hosted by Kenya and Ethiopia, it has regional or country offices and projects in East, South and Southeast Asia as well as Central, East, Southern and West Africa. www.ilri.org
Key Responsibilities
Manage design and implementation of scaling and innovation activities
Coordinate overall implementation of the scaling efforts (all tracks) provided to CGIAR Initiatives where ILRI plays a key role;
Contribute to monitoring and evaluation of the scaling efforts, including supporting possible synergies across the Initiatives;
Lead activities to ensure high quality delivery of scaling and innovation services;
Support the development of proposal to mobilize resources for innovation and scaling activities of the selected CGIAR initiatives;
Update/establish workflows operationalized in the ILRI scaling framework;
Train CGIAR staff and consultants in implementation of the relevant ILRI / CGIAR scaling framework;
Provide periodical reflections and recommendations to program leader, CGIAR initiative leaders and CGIAR livestock area management, and;
Provide recommendations in updating the framework and lead necessary activities for a successful update.
Innovation & Scaling studies for livestock initiatives
Identify and prioritize innovation packages for servicing the scaling framework;
Lead scoping activities and prepare a scaling study plan;
Supervise implementation of stakeholder workshop in the light track of the framework;
Support overall preparation and execution of scaling studies, including "light track" Scaling Studies (ASAT and Scaling Scan) and "deep-dive" Scaling Readiness Studies;
Supervise activities (implementation support, preparation of dashboards, recommendations of plan of work and budgets and drafting new funding proposals) included in the extended track.
Coordinate Stakeholder Engagement
Establish and maintain productive relations with CGIAR research and innovation managers;
Represent the program team at formal and informal innovation and scaling communities of practices (scaling hubs, networks, and key events related to innovation and scaling in CGIAR), and;
Support   initiative leads and ILRI Impact at Scale (I@S) program leader in engaging with ILRI management, CGIAR units and initiatives and other key stakeholders on scaling topics.
Requirements
Master's degree in administrative and Business Sciences, Social Sciences or Humanities. PhD in a relevant area is a plus
Project Management Certification is a plus
Minimum of 7 years (expert) or 10 years (senior expert) professional experience in scaling, project management, stakeholder, or innovation management
Strong interpersonal, communication and network skills
Experience in Africa or Asia in agricultural settings
Excellent writing skills in English
Strong digital skills, including proficiency in presentation, project management and collaboration tools
Experience in facilitating events in a multi-cultural environment
Teamwork – ability to lead work in an agile and fast-paced environment
Post location: The position will be based in Nairobi, Kenya or Addis Ababa, Ethiopia
Terms of Appointment
This is an Expert / Senior Expert position and it is open to both national and international applicants. The position is a 3-year contract, renewable subject to satisfactory performance and availability of funding. ILRI offers a competitive salary and benefits package which includes; pension, medical and other insurances
Applications: Applicants should send a cover letter and CV expressing their interest in the position, what they can bring to the role and the names and addresses (including telephone and email) of three referees who are knowledgeable about the candidate's professional qualifications and work experience to the Director, People and Organizational Development through our recruitment portal http://ilri.simplicant.com/ before 25 November 2021.
The position title and reference number:  IS/10/2021 should be clearly marked on the subject line of the online application.
We thank all applicants for their interest in working for ILRI. Due to the volume of applications, only shortlisted candidates will be contacted.
ILRI does not charge a fee at any stage of the recruitment process (application, interview meeting, processing or training). ILRI also does not concern itself with information on applicants' bank accounts.
ILRI is an equal opportunity employer.
Subscribe by email to ILRI jobs alert