ILRI vacancy: Principal or Senior Scientist, Team Lead, Mazingira (Environment) Centre (Closing date: 19 September 2020)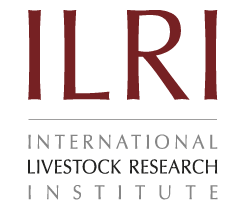 From
Published on

20.08.20
International Livestock Research Institute (ILRI) is offering a unique opportunity to the right candidate to lead and expand a team of researchers analyzing the environmental footprint of livestock systems in developing countries.  The environmental footprint of livestock continues to be a concern for consumers and governments trying to reconcile food production with environmental sustainability. However, there is almost no data from developing countries, particularly in Africa, which means it is difficult to develop investments and interventions to manage the environmental footprint of livestock.  Governments and development organizations sorely need more accurate information on the actual GHG emissions from livestock production and the impact of livestock on water quality and soil health.  ILRI has the only state of the art livestock-environmental measurement facility in Sub-Saharan Africa.  We offer the successful candidate a unique opportunity to build their reputation through empirical research that combines field and laboratory measurements conducted with an inter-disciplinary group of researchers.
The successful candidate will have an established international profile and a record of successful resource mobilization. Depending upon qualifications and experience the appointment will be at Senior or Principal Scientist level.
ILRI works to improve food and nutritional security and reduce poverty in developing countries through research for efficient, safe and sustainable use of livestock. It is the only one of 15 CGIAR Research Centres dedicated entirely to animal agriculture research for the developing world. Co-hosted by Kenya and Ethiopia, it has regional or country offices and projects in East, South and Southeast Asia as well as Central, East, Southern and West Africa. www.ilri.org
Background to development of the Mazingira (Environment) Centre:
Agriculture and livestock systems, including emissions due to land use change, comprise an estimated 30% of global anthropogenic greenhouse gas (GHG) emissions. GHG emissions directly related to livestock production, ruminant methane emissions, GHG emissions due to manure management and excretion of faeces and urine to pastures, are estimated to be approximately 12% of anthropogenic GHG emissions. However, livestock production is also a major driver of land use change and land degradation, so that it is the overall dominating source of GHG emissions associated with agricultural feed and food production. For most developing countries GHG emissions from the livestock sector dominate their national GHG budgets.
However, up to now there are no reliable data on GHG emissions from livestock methane and nitrous oxide production, or soil C stock changes in Africa (and limited information in most of Asia), as driven by livestock production, due to a lack of both technology and infrastructure, but also research capacity.  As a result, countries in Africa and Asia have to use inaccurate GHG emission estimates for agriculture, based mainly on research from OECD countries. This hampers efforts to accurately assess emissions hotspots and to target mitigation actions.
To improve knowledge on the environmental footprint of livestock production systems in developing countries ILRI established the Mazingira (Swahili for Environment) Centre 5 years ago. The laboratory is unique in Africa and is the only facility in the continent that is devoted to comprehensively assessing the environmental footprint of livestock and mitigating the effects. It comprises animal and field experimental facilities and laboratories at ILRI Headquarters in Nairobi and at the Kapiti Research Station, a 13,000ha research facility about 60km outside the city.
The Mazingira Centre provides a quantum improvement in Africa's environmental research infrastructure and capacity and aims at establishing:
Accurate and verifiable GHG emission factors from livestock and crop production, and land-use change
Frameworks to assess socioeconomic impacts of environmental degradation
Understanding of effects of livestock production systems on land degradation, soil fertility, erosion and hydrology
Experimental programmes to develop improved ruminant productivity that will simultaneously decrease GHG emission factors
Development and assessment of climate adaptation and GHG mitigation strategies for tropical livestock systems
Responsibilities
Provide scientific leadership to a team of over 30 scientists, technicians and students who conduct a range of field measurements and laboratory experiments across East and West Africa, with some work in Asia.
Lead the integration of measurements and design of experiments to develop GHG footprints for a range of livestock systems.
Lead the development of GHG budgets at farm, landscape and regional scale on the basis of various analyses.
Oversee the management of experimental facilities including livestock and field research facilities and laboratories
Mentor students, technicians, scientific staff.
Communicate findings to a wide variety of stakeholders (line ministries, other researchers in Africa and the world, farmers).
Requirements
Kindly attach a PhD in biogeochemistry, soil science, animal nutrition or related fields with a general understanding of ecosystem biogeochemistry (nutrients, fluxes, stocks, compartments such as soils, plants, animals, manure, atmosphere) and ability to link to other research domains (social sciences, plant sciences, genetics, economics etc.)
Minimum of five years post-doctoral experience for Senior Scientist and eight years for Principal Scientist.
Established track record in environmental research with a focus on establishing GHG balances for managed systems and environmental assessments; experience with livestock strongly preferred
Demonstrated capacity to manage inter- and transdisciplinary projects and teams
Ability to work in a multi-cultural environment
Experience in developing countries and agricultural research on livestock systems desirable
Excellent communication skills with ability to communicate to a wide range of audiences from scientist to decision makers
Structural thinking and excellent organizational skills
Multitasking and ability to work under continuous high pressure
Post location: The position will be based in Nairobi, Kenya.
 Terms of Appointment
This is position is at job level HG 19 or 20 and it is open to both national and international applicants. The position is a 3-year contract, renewable subject to satisfactory performance and availability of funding. ILRI offers a competitive salary and benefits package which includes; pension, medical and other insurances
How to apply: Applicants should send a cover letter and CV expressing their interest in the position, what they can bring to the job and the names and addresses (including telephone and email) of three referees who are knowledgeable about the candidate's professional qualifications and work experience to the Director, People and Organizational Development through our recruitment portal http://ilri.simplicant.com/ before 19 September 2020. The position title and reference number REF: TL/08/2020 should be clearly marked on the subject line of the cover letter.
We thank all applicants for their interest in working for ILRI. Due to the volume of applications, only shortlisted candidates will be contacted.
ILRI does not charge a fee at any stage of the recruitment process (application, interview meeting, processing or training). ILRI also does not concern itself with information on applicants' bank accounts.
To find out more about ILRI visit our websites at http://www.ilri.org
 ILRI is an equal opportunity employer.
Subscribe by email to ILRI jobs alert