Geospatial Research Analyst - Consultancy (Egypt/India)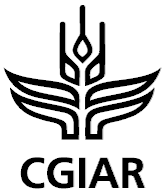 From

Icarda HR Team

Published on

25.06.20
Role Description
The Geoinformatics Unit seeks an experienced individual familiar with multi-sensor remote sensing data, excellent working experience in digital classification, big data analysis and programming for automation in cloud computing environment. The successful candidate will be expected to work diligently and cooperatively with the multidisciplinary project team, and handle related responsibilities as assigned by the Head of the Geoinformatics Unit.
Main responsibilities
Develop and implement algorithms for remote sensing image processing, crop type mapping, decision support tools, and data and product synthesis dissemination.
Conduct baseline studies and site characterization.
Provide geospatial data, climate data and applications services to ICARDA's Research teams.
Contribute to digital augmentation for agro-ecosystems research and applications.
Analyze data and publish scientific findings in high impact ISI journals;
Contribute to institutional capacity building of national partners through training, supervision and technical backstopping.
Requirements
PhD, MSc/MTech in Geoinformatics, Bigdata, Remote Sensing, Geography (preferably geospatial modeling) or a related subject with at least 5 years of experience.
Excellent experience in remote sensing and GIS tools; programming, algorithm development.
Excellent working knowledge on biophysical data integration and multi-criteria modeling.
Demonstrated programming capability in cloud computing platform for geospatial research.
Working knowledge of the global circulation models and climate data archiving, processing and management.
Proven experience in field-based research, land use monitoring and assessment and climate change.
Proven publication record in ISI peer-reviewed journals;
Knowledge of, and experience in, participatory and community-based approaches to Good knowledge of experimental design and statistical analysis.
Good inter-personal skills and proven experience working in a multi-disciplinary and multicultural team.
Excellent written and oral communication in English.
Great flexibility/adaptability and positive attitude with great time management abilities.
Benefits
This is a consultancy role for which the initial contract will be for 1 year. Possibility of extension will be subject to merit and productivity of the staff, availability of funding and continued need for the position.
ICARDA is committed to increasing women representation in its workforce and strongly encourages applications from women.
Please apply online at by 15 August 2020 at
https://apply.workable.com/icarda/j/3CF96E7AF7/.
Only shortlisted candidates will be contacted further.