Director General, International Livestock Research Institute (ILRI)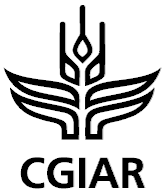 From
Published on

13.07.22

Ensuring better lives through livestock
The International Livestock Research Institute (ILRI), a CGIAR Research Center, delivers innovative and impact-focused research, for efficient, safe and sustainable use of livestock to ensure better lives through livestock in developing countries. Our expertise combines science-based policy advice, promoting science-based practices and analysis, and influencing key stakeholders globally to make better use of livestock science and investment. A truly global organization, ILRI is co-hosted by Kenya and Ethiopia, with 14 offices across Asia and Africa. With the diverse skills of our 700 staff and an annual operating budget of about USD80 million, we address local challenges and opportunities while solving global problems through sustainable approaches to livestock.
CGIAR is a global research partnership delivering evidence and solutions for a food-secure future. Through our collaborative, action-oriented approach, CGIAR helps transform food systems and nutritional security to reduce poverty in developing countries. CGIAR's research is carried out by CGIAR Centers distributed across the globe in close collaboration with hundreds of partners, including national and regional research institutes, civil society organizations, academia, development organizations, and the private sector. In short, CGIAR improves people's lives through the transformation of food, land and water systems, helping build a world where everyone has an opportunity to fulfil their potential.
As ILRI Director General (DG), the incumbent will provide overall leadership of ILRI by ensuring that ILRI outputs remain impactful and relevant, providing solutions to complex development issues, and to significantly increase financial resources available for research at ILRI. The DG will represent ILRI in CGIAR and externally, manage ILRI's assets, and build upon and expand ILRI's proven track record of impact. As CGIAR's Senior Director of Livestock-Based Systems, the purpose is to provide overall leadership and coordination of activities related to livestock systems across CGIAR.
We are seeking an inspirational and visionary individual who displays and sets the tone for professional values such as excellence, collaboration, inclusivity, and innovation to take ILRI to the next level and further increase its global impact. Working under the overall guidance of and reporting directly to the ILRI Board and supported by an expert Executive Management Team, the incumbent will build on our strong reputation and credibility. The DG will oversee the development of aligning our institutional goals and identify new opportunities and approaches in a dynamic, changing environment to ensure ambitious strategic goals are met.
This is a top leadership role in an exciting international environment that requires strategic vision, scientific excellence, humility, innovative thinking, collaboration, dialogue, networking, change management, emotional intelligence as well as political acumen.
To apply, please visit the official announcement and submit a CV and covering letter, detailing how you fulfil the role description and personal specification quoting reference 5968. The deadline for applications is Monday 8th August 2022.
Salary is commensurate with the seniority of the position. ILRI offers a competitive salary and benefits package which includes pension, medical and other insurances.
The position will be based in Nairobi, Kenya.
ILRI is an equal opportunity employer and does not discriminate against any applicant based on any personal attribute such as race, age, nationality, gender, religion, physical or disability status.