Consultant - TAAT Rice Compact Coordinator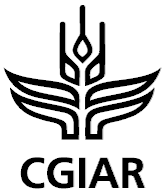 From

AfricaRice

Published on

17.08.23
INTERNATIONAL INSTITUTE OF TROPICAL AGRICULTURE (IITA)
TECHNOLOGIES FOR AFRICAN AGRICULTURAL TRANSFORMATION (TAAT)
PHASE II
TAAT RICE COMPACT
AFRICA RICE CENTRE (AfricaRice)
REQUEST FOR EXPRESSIONS OF INTEREST
INDIVIDUAL CONSULTANT SERVICES
SECTOR: Agriculture
CONSULTANCY SERVICES: Compact Coordinator- Rice
Financing Agreement reference: 2100155041681
Project ID No. P-Z1-AA0-139
Position reference: CONS/DFCS/2023/26
_______________________________________________________________________
This request for expression of interest (REOI) follows the General Procurement Notice for this
Project that appeared on the African Development Bank Group's Internet Website (www.afdb.org)
12th August 2022.
The International Institute of Tropical Agriculture (IITA) has received financial support from the
African Development Bank toward the cost of implementing the Technologies for African
Agricultural Transformation (TAAT) Phase II and IITA has signed a sub-agreement with the
Africa Rice Center (AfricaRice) headquartered in Abidjan, Cote d'Ivoire to implement the TAAT
Rice Compact activities.
The TAAT Rice Compact Coordinator (Consultant) will lead the TAAT Rice Compact and
his/her duties will include provision of effective technical and managerial leadership in all aspect
of the compact, overseeing the work of implementing partners and ensuring timely and highquality delivery of the rice value chain activities under the Rice Sector Development Program.
Specifically, the consultant will carry out the following services: lead the Rice Compact and
ensure the development of all the necessary submissions for approval by the TAAT Clearing
house, TAAT PMU and the AfDB; oversee day-to-day management and implementation of the
value chain compact activities in close collaboration with country value chain implementation
teams; facilitate the implementation of value chain activities in all target countries and participate
in the monitoring of progress made towards achieving value chain and TAAT set goals and
provide support to all value chain public and private sector partners in each participating country.
The selected consultant should possess PhD degree in Agronomy, Agricultural Economics,
Agricultural Marketing, Business Administration, Agriculture, Agricultural Science/Engineering,
Agricultural Extension or a closely related field to Rice value chain; minimum of 10 years of
professional work experience with at least three (3) years of experience with the Rice value chain,
and possessing at least 5 years of experience in projects financed by the AfDB or a related
Multilateral development program; any working experience with an international organization
especially in a CGIAR is an advantage; relevant work experience in project management
especially with projects that link farmers to the market will also be an added advantage;
experience in leading projects that are involved in public-private partnership.
Competence would include good knowledge in MS office including the ability to operate
computerized spreadsheet programs; ability to learn new ICT applications very fast; effective
verbal, listening and written communication skills in French and/or English with good working
knowledge of the other language; effective organizational, stress and time management skills;
ability to work independently; proficiency in reporting to donors; result driven personal; ability to
deal sensitively in multi-cultural environments and build effective working relations with clients
and colleagues. The candidate should communicate fluently (orally and in writing) in English or
French with a good working knowledge of the other language.
The selected compact Coordinator will lead the TAAT Rice Compact Team to be based in
Bouake, Cote d'Ivoire and the assignment shall be for an initial period of One (1) year and subject
to renewal with satisfactory performance.
AfricaRice, now invites eligible individual consultants to indicate their interest in providing these
services. Interested consultants must provide information indicating that they are qualified to
perform the services (including their detailed CV and letter of motivation detailing past related
experience similar to this assignment.).
Interested consultants may obtain further information at the address below during office
hours (0800-1700hrs).
Eligibility criteria, establishment of the short-list and the selection procedure shall be in
accordance with the African Development Bank's Procurement policy framework, October 2015,
which is available on the Bank's website at https://www.afdb.org/en/projects-andoperations/procurement/new-procurement-policy
Expressions of interest should be delivered to the AfricaRice E-recruitment platform or via email
address below on or before 22nd August 2023.
How to apply:
1. To apply using the link, click on the following link: http://jobs.africarice.org
2. Select "Consultant – TAAT Rice Compact Coordinator"
3. Follow the step-by-step application procedure.
For further information and discussions supporting your CV, please contact HRO at:
AfricaRice Headquarters
Boulevard Francois Mitterrand, Cocody Abidjan
01 BP 4029 Abidjan 01, Côte d'Ivoire
T: +225 22 48 09 10; F: +225 22 44 26 29
E-mail : AfricaRiceHR@cgiar.org
Copy: m.a.bakare@cgiar.org