Consultant: Senior Sustainable Finance Specialist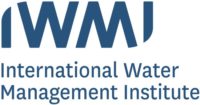 CGIAR Research Programs on Climate Change, Agriculture and Food Security (CCAFS) and Water Land and Ecosystems (WLE) led by the International Water Management Institute (IWMI), are looking for a talented, creative and dynamic sustainable finance professional who is highly driven and have the skills and network required to tackle the most pressing challenges facing our food systems and related water and land systems. The Senior Sustainable Finance Specialist will play a crucial role in implementing and growing CCAFS and WLE sustainable finance work.
For more information and to apply please visit our jobs site.
Closing Date – May 22, 2020