External Consultant - Ombudsperson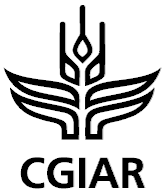 From
Published on

26.01.22
Purpose
CGIAR intends to engage a new Ombudsperson on a contractual basis with a central role in informal conflict resolution. The Ombudsperson shall provide guidance and make recommendations but shall not have decision-making powers. It is contemplated the service would be provided one-two working day every month, at hours to be determined, though the frequency could be adjusted based on mutual agreement. This could include flexible hours to accommodate CGIAR entity staff across multiple time zones.
Methodology
The Ombudsperson should be prepared to provide the following services:
Consider staff members' enquiries or complaints of any nature related to their employment relationship with CGIAR. The scope of such enquiries or complaints shall be broadly interpreted.
Facilitate resolution of disputes with the primary objective of resolving disagreements between staff members and management.
Make suggestions or recommendations, as appropriate, to both staff members and management, or as required between similar levels of staff, on action needed to resolve a disagreement. In doing so, however, the Ombudsperson shall not disclose to management the identity of staff members who sought her/his advice without the express permission of the staff member(s).
Provide guidance to staff members and referrals to the Office of Ethics and Business Conduct if they wish to pursue a formal grievance to the extent that this is compatible with the Ombudsperson's impartiality and independence. The Ombudsman may not be called as a witness in any formal dispute resolution process, whether internal or external to CGIAR, and his/her advice may not be presented as evidence in such a process.
Encourage staff members to comply with any existing obligations on the reporting of misconduct. In matters regarding suspected improper interpersonal behavior and alleged misconduct, the Ombudsperson shall make staff aware of existing internal recourse mechanisms, both informal and formal.
The Ombudsperson would be expected to have the following qualifications:
Extensive and demonstrated professional experience in the resolution of employment relations within the international civil service and/or administration of international organizations.
Experience in dealing with discrimination and harassment in an international context.
Demonstrated problem-solving, negotiation, and mediation skills as well as success in working collaboratively and effectively, particularly in cross-cultural situations.
Excellent presentation and written communications skills in English; proficiency in other languages (French, Spanish) is desirable.
Integrity and judgement.
Ability to maintain confidentiality and inspire trust.
Ability to listen patiently and empathetically.
Respect and empathy for individuals as well as for objectives of CGIAR.
Ability to navigate and discuss multiple sources of policy and work with multiple stakeholders (e.g., staff members working for different CGIAR entities).
Willingness to challenge in order to foster fair and just employment practices.
Ability to provide robust guidance to CGIAR personnel.
Timetable
Proposal for 6-month trial period to then be re-evaluated for potential longer-term engagement.
Travel
None. Future travel could be contemplated if needed based on discussions and consent with CGIAR.
Estimated budget
$1500 per working day.
Obligations of CGIAR
The CGIAR System Organization will furnish the external consultant with existing implemented and/or drafted policies.
Application
Interested candidates may send application, cover letter and resume to smo-procurement@cgiar.org. Priority will be given to applications submitted by 31 January 2022 (Midnight Paris time) and the review will continue until position is filled.