Consultancy: Evolving science and program oversight for One CGIAR (deadline: Jan 24)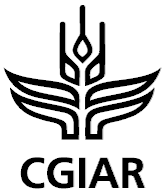 From
Published on

17.12.21
This exciting opportunity is open to both current CGIAR personnel and other qualified individuals.
Purpose of engagement
Design, develop, and steward the approval by CGIAR's Executive Management team, the CGIAR System Board and the System Council pursuant to their respective authorities, a revised modality for the periodic provision of oversight and advice for CGIAR Research in the context of:
CGIAR moving from a group of research programs and platforms based on a 'Lead Center' construct to research being organized and delivered through an integrated operational structure based on 3 action areas, under the leadership of three Global Science Group Directors that work across CGIAR Centers;
The need for CGIAR to transform research advice, oversight, and assurance from an entity-focused approach to one that is framed by a whole of CGIAR Internal Governance Framework, all the while respecting the obligations of each One CGIAR legal entity under their respective governing instruments, and the responsibilities that each governing body must discharge; and
CGIAR's deep appreciation of the need for enhanced collaboration and engagement with the many countries that provide CGIAR with the ability to operate across the globe, including through a proposed Council of Ministers of Agriculture.
Responsibilities
The work will involve:
 a desk review of: the current oversight and advisory body set-up for research and program performance; where CGIAR has moved to in respect of a common Audit, Finance and Risk Committee; and CGIAR's introduction of a stage-gating process for the design of CGIAR research Initiatives; interlinkages between bilateral and pooled funding;
reviewing inputs from CGIAR's funders during System Council meetings and other adhoc calls regarding mechanisms to engage appropriately with Initiatives and Platforms under the 2030 Research and Innovation Strategy; and
working closely with internal audit, CGIAR's Advisory Services Shared Secretariat, Board Secretariat, and institutional risk, and research science colleagues, to articulate a fit for purpose model for appropriate oversight and advisory bodies and modalities for research and program performance in the context of a whole of CGIAR Internal Governance Framework; and
the writing of formal proposals for consideration by, in order of engagement, the CGIAR Executive Management Team, CGIAR System Board (non-executive members) and CGIAR System Council (Funder constituted) and evolving those proposals into formal Terms of Reference and operating guidelines.
Time Frame
The calculated duration is up to 90 full-time-equivalent days, with indicative timeframes and key deliverables as follows:
Early February 2022 – desk review of current state, and internal stakeholder consultations to help set the direction of travel; and craft a roadmap for validation by the Executive Management Team
Balance of February 2022 – documenting and road-testing principles for the way forward with key stakeholder groups
March 2022 – design and obtain approval of key processes to move to the future state model and modalities – including drafting terms of reference for committees, panels, advisory bodies, as relevant; preparing member competency profiles and conflicts of interest management principles, etc
April 2022 – June 2022 – steward and lead the 'membership' nominations/appointments process; prepare System Board and System Council papers and updates; committee and advisory body secretariat support, including agenda preparation, meeting summary preparation, and follow up
July 2022 – collating lessons learned, preparing a hand-over approach to an anticipated staff role
Throughout the engagement, additional elements or altered timings may be incorporated into the scope of work.
Additional information
Potential candidates must have familiarized themselves with the CGIAR System Reference Group recommendations, and submit:
a current resume to demonstrate their qualification; and
a focused cover letter that directly speaks to the engagement purpose, and why they are the strongest candidate to deliver it;
the names, telephone number and email of three referees; and
confirmation of availability to commence work from 17 January 2022
confirmation of personally having been the primary drafter of committee structures, rules and procedures and not as a member of a large team
UN languages they are fully fluent in verbally and in writing
 a sample of drafting that you personally led (anonymized if needed)
Documents should be sent to SMO-procurement@cgiar.org by 23:00 24 January 2022.