Associate Research Fellow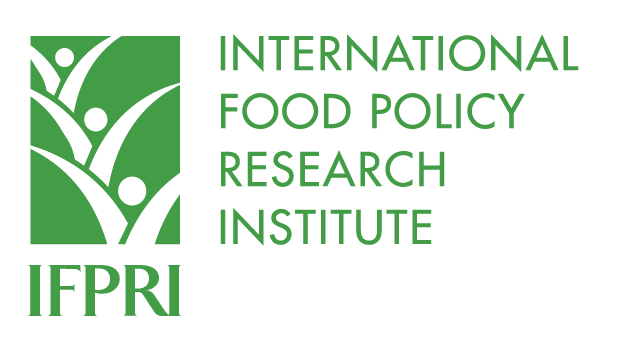 From
Published on

06.05.22
The International Food Policy Research Institute (IFPRI) seeks a qualified candidate to serve as an Associate Research Fellow with a focus on research on the political economy of policy processes in the natural resource management space. Key research areas include the political economy of designing and implementing water, land use, energy, food security, climate mitigation, agroecology and wider environmental sustainability policies as well as their synergies and tradeoffs in the context of the SDGs. This is a two-year, renewable, exempt appointment, with a flexible location, but preferably in one of IFPRI's office locations.
The ideal candidate will have demonstrated aptitude of working on complex policy processes in the natural resource management space linked to agriculture, food systems, and sustainable development. The preferred candidate also has lived in and/or worked on policy processes in food-insecure, low-and middle-income countries.
It is anticipated that about 80 percent of the job will be dedicated to applied research, and the remaining 20 percent will be allocated to capacity-building, policy engagement, and outreach activities supporting evidence-based policy analysis.
Essential Duties
Specific duties include but are not limited to:
Conducting policy process research in the service of One CGIAR's mission to facilitate positive transformation of food, land, and water systems in a climate crisis.

Supporting efforts to strengthen the capacity of partner organizations and networks to conduct scholarly research and communicate evidence-based policy recommendations.

Preparing project reports, research papers, presentations, and peer-reviewed journal articles in collaboration with CGIAR researchers, other collaborators and partners.

Regularly communicating research outputs via policy seminars, policy briefs, and peer-reviewed publications to a broad spectrum of stakeholders, including researchers, academics, policymakers, and government officials. 

The successful candidate will work with a multi-disciplinary and multi-cultural team of researchers and is expected to engage in a broad range of research projects and activities consistent with the research program of the Resource Management Strategies unit.
Required Qualifications
PhD in Political Science, Public Policy, or closely related field

Expertise in political science approaches to analyze policy processes related to natural resource systems.

Demonstrated capabilities in using mixed methods in innovative and policy-relevant ways to examine natural resource management issues in low-and middle-income settings.

Ability to work in a dynamic environment, take initiatives to resolve issues and effectively work with minimal supervision.

Strong interpersonal skills and ability to work well both with a team and independently.

Excellent written and verbal communication skills in English.

Willingness to travel extensively (including internationally) as required.
Preferred Qualifications
Demonstrated experience with identifying levers and entry points for changes by key actors in policy and governance towards ecosystem health, environment and biodiversity, climate responses, and poverty reduction

Demonstrated experience with systems thinking

Knowledge of using Theory of Change approaches for project design and evaluation

Established peer professional network due to publications and other leaderships activities

Relevant research experience as applied to developing country contexts in Africa and/or South Asia and/or Latin America and the MENA regions

Demonstrated ability to produce high-quality written reports, oral presentations, blog posts, and other forms of written and oral communications associated with scholarly research outputs
Physical Demand & Work environment
Employee will sit in an upright position for a long period of time

Employee will lift between 0-10 pounds.

Employee is required to have close visual acuity to perform activities such as: preparing and analyzing data and figures; transcribing; viewing computer terminal; extensive reading.
The International Food Policy Research Institute (IFPRI) is an equal employment opportunity employer – F/M/Disability/Vet/Sexual Orientation/Gender Identity.