AfricaRice : PROJECT PORTFOLIO COORDINATOR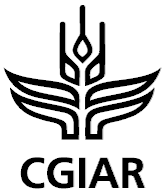 From

AfricaRice

Published on

08.09.20
JOB ANNOUNCEMENT
PROJECT PORTFOLIO COORDINATOR
Ref: IRS/APS/DR4D/2020/20
AfricaRice is seeking a "Project Portfolio Coordinator" who will be based at the AfricaRice station in Bouaké M'bé Côte d'Ivoire.
About AfricaRice
The Africa Rice Center (AfricaRice) is a leading pan-African rice research organization committed to improving livelihoods in Africa through strong science and effective partnerships. AfricaRice is a CGIAR Research Center. It is also an intergovernmental association of 28 African member countries, with headquarters in Côte d'Ivoire
Position Responsibilities
The Project Portfolio Coordinator responsibilities will be but are not limited to the following:
• Be responsible for day to day management of the project portfolio in line with AfricaRice's project management standards and processes, including compliance with the project terms and conditions of contracts and internal administrative rules.
• Assist scientists in planning of project activities, implementation (technical, budgets), and monitor timely implementation.
• Coordinate the management of the project budget, including budget allocation, review and realignment.
• Manage donor relations to their high satisfaction.
• Oversee the projects' administrative staff and participate in the recruitment and selection process of key project staff.
• In close consultation with the Director of Research for Development, support additional resource mobilization efforts that foster project objectives.
• Establish and maintain relationships with funders, government and partner representatives, while ensuring clarity about roles and responsibilities among institutions and project management and budget lines holders.
• Foster good working relationships and effective communication with the Program Leaders, Project Coordinators and AfricaRice's Finance Team.
• Work closely together with the Grant and Convention Unit and Planning & Budgeting Unit.
• Assist the Program Management Committee and Program Leaders with staff time and resources allocation and timely reporting.
Qualifications/ Selection Criteria
 Education and Work experience:
Master's degree in agricultural or development field, with qualifications in business management, project management or related field , or other related fields with a minimum of 5-year experience in project management of international agriculture for development projects, preferably in Research for Development in low- or middle-income countries .
Knowledge and Key Competencies:
Strong communication and organizational skills and ability to work in a multicultural environment
• Demonstrated experience in change management and ability to work under minimal supervision
• Ability to handle multiple projects, meet deadlines, and demonstrate composure under stress and in times of uncertainty.
• Strong ability to assess and analyses challenges and provide rational and well-thought out conclusions and solutions.
• Strong self-motivation whilst being a team player.
• High integrity, result-oriented and able to exercise sound judgment and think creatively and strategically.
Language:
The candidate should communicate fluently (oral and writing) in either English or French and having a good working knowledge in the other language
Terms and Conditions
This is an internationally recruited position at Associate Principal Scientist Level
• AfricaRice provides an attractive salary and benefits package and a collegial and gender-sensitive working environment.
• The contract will be for an initial period of three years with possibility of renewal based on performance and availability of funding.
How to apply
Only online applications will be considered (If you encounter any technical issue on the career site during your application, or you are prevented to proceed with your application until its final completion: Please kindly revert to us along with the screenshot of issues through this email: africaricehr@cgiar.org). Applications are not allowed through this email. Please when required, only upload duly customized filenames personal files like cv and cover letter. Example: Jamesharry_cv.pdf or jeankoffi_cover letter to avoid system errors in uploading your personal files during your application with filenames like: "cv.pdf" or "coverletter.pdf". Also kindly provide 3 referees as requested during the application process.
Only shortlisted candidates will be contacted.
To Apply click on this following link: http://eservices.africarice.org/application/index.php  and follow these below instructions:
Create an account if you are a new user, if not log on with your credentials to access your account
Register with your personal details
Apply and select "Project Portfolio Coordinator"
Follow the step by step application procedures.
Not later than September 15, 2020.
AfricaRice promotes equal opportunities and believes that the diversity of its staff contributes to excellence.
We thank all candidates, but remember that only shortlisted candidates will be contacted.
For more information on AfricaRice, please visit our website at: www.AfricaRice.or