AfricaRice - Data Management Consultant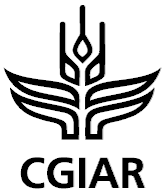 From

AfricaRice

Published on

18.07.22
JOB ANNOUNCEMENT
Data Management Consultant
Ref: CON/INT/DR4D/2022/18
The Africa Rice Center (AfricaRice) is seeking on the behalf of the Integrated Breeding Platform (IBP) an outstanding
Data Management Consultant. He/she will work under the supervision of the Integrated Breeding Platform (IBP) Regional Deployment Manager.

About IBP
The Integrated Breeding Platform (IBP) is conceived to help plant breeders accelerate the creation and delivery of new crop varieties in the context of an increasing global demand for food. It does so by giving access to vanguard technology and quality services for both traditional and modern breeding activities at low to no cost. In Africa, the IBP is hosted by the Africa Rice Center (AfricaRice) which is a leading pan-African rice research organization committed to improving livelihoods in Africa through strong science and effective partnerships. AfricaRice is a CGIAR Research Center. It is also an intergovernmental association of 28 African member countries, with headquarters in Côte d'Ivoire.
Position purpose
Supplementary funding allocated to the PRUNSAR project funded by EU-IFAD aims at complementing and increasing the impact of decision support tools, good agricultural practices (GAPs), information collected as well as the diversification options that have been developed and promoted under the ongoing PRUNSAR project: Sustainable and diversified rice-based farming systems.
This supplementary component will help farmers who benefited from the project grant to better access markets and increase their income. Focus will be put on improving the definition of farmer needs and market demands, through the development and utilization of a web-based knowledge platform and related ICTs that will facilitate exchange of information across the different actors of the rice value chain. It will also improve access to and the growing of seed of more profitable, new, and improved rice varieties, by small holder farmers. AfricaRice, as a grant recipient of the PRUNSAR-Supplement funding in Senegal, is recruiting an individual consultant who will work with the project team on the data management activities. The consultant will provide technical support to the rice breeding program in Senegal that has already adopted the Breeding Management System (BMS).
Position responsibilities
Under the supervision of IBP Regional Deployment Manager, the Data Management Consultant will undertake activities
with specific tasks that include, but are not limited to:
• Support the IBMS Deployment and use by rice breeders in Senegal;
• Work with rice adoption teams to integrate data management best practices into the rice breeding workflows including the use of bar-codes, automatic data recording tools and hand-held data collection devices;
• Contribute to the farmer participatory trials;
• Oversee the quality control and documentation of the data to be entered in the knowledge platform;
• Upload curated data in the knowledge platform;
• Support rice users in Senegal in the use of the web knowledge platform and related tools and services;
• Assist the IBP capacity building team in the development of training material for the rice breeding teams and farmer communities in Senegal;
• Ensuring risks are considered in the delivery of the assigned duties and responsibilities.
Qualifications/Selection Criteria
Education: At least a BSc degree in biometry, IT, agriculture, or statistic with a major in plant breeding or related fields.
Work experience and key competencies required:
• Minimum of 7 years working experience in data management, especially in the field of plant breeding;
• A strong experience in data management and the use of the Breeding Management System (BMS);
• Experience with experimental design;
• Ability to work in a multi-disciplinary team;
• Ability to provide advisory and technical support for the establishment of a data management strategy.
Languages
• The candidate should be able to communicate fluently (orally and in writing) in English or French and have a good working knowledge of the other language.
Terms and Conditions
• This is an international, home based consultancy position
• AfricaRice provides an attractive salary and benefits package and a collegial and gender-sensitive work environment.
• The contract will run until 31 March 2023 with the possibility for renewal based on performance and availability of funding.
How to apply
1. To apply, click on the following link: http://eservices.africarice.org/application/index.php
2. Create an account if you are a new user, if not log on with your credentials to access active vacancies
3. Select "Data Management Consultant"
4. Follow the step-by-step application procedure.
Not later than 23 July 2022
Only online applications will be considered (If you encounter any technical issue on the career site during your application, or you are prevented to proceed with your application until its final
completion: Please kindly revert to us along with the screenshot of the issue through this email:
africariceHR@cgiar.org . Applications are not allowed through this email.
AfricaRice promotes equal opportunities and believes that the diversity of its staff contributes to excellence. We thank all candidates, but only shortlisted candidates will be contacted. For more information on AfricaRice, please visit our website at: www.AfricaRice.org