AfricaRice : CORIS PROJECT - REQUEST FOR PROPOSAL FOUNDATION AND CERTIFIED SEED PRODUCTION IN WEST AFRICA NIGERIA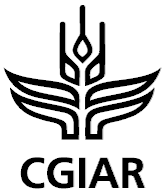 From

AfricaRice

Published on

11.05.21
RFP: CORIS PROJECT – REQUEST FOR PROPOSAL FOUNDATION AND CERTIFIED SEED PRODUCTION IN WEST AFRICA NIGERIA
Purpose of RFP
The prupose of this tender is to select 10 big foundation and certified seed enterprises present in Nigeria that are interested in the development of the rice sector – and who have adequate experience in producing quality foundation seeds of rice and who wish to work with AfricaRice to further produce foundation rice seeds at their facilities with technical support from AfricaRice.
CORIS has 10 LOT à 28t foundation seed (financed production) and 840t certified seed (support through consultancy contract)
The Entreprises will follow a digital monitoring system (eProd) to ensure the quality and to facilitate the payment.
IN Detail:
CORIS Project will select the 10 best offers (technicaly and financialy) to produce foundation seed. Each LOT is  28t of foundation seed production.
CORIS Project provides 7t of breeder seed for free. Each enterprise receives 700kg of breeder seed. They have to be picked up at the breeder seed production site at AfricaRice Regional office, IITA Ibadan.
CORIS provides also Quality Bags for packaging which are supposed to be picked up in Abuja through the respective companies
More Information (Document and Links) 
For more information go to:  http://www.africarice.org/
You can also obtain information by clicking on document below:
RFP CERTIFIED SEED PRODUCTION Nigeria_FINAL  
Deadline for submitting bids: 26 may 2021 , 12hh GMT Abidjan Local Time
A committee will evaluate offer received in one week;   Offers validity should be 30 days minimum AfricaRice can extend submission deadlines
The subject of the mail to be AO/2021-04/PSU/CORIS– Certified Seed For any request for clarification, pls contact A.Quotation@cgiar.org