AfricaRice : Consultant Communication Officer (Liberia)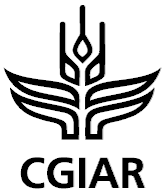 From

AfricaRice

Published on

08.09.20
JOB ANNOUNCEMENT
Consultant Communication Officer (Liberia)
Ref.: CONS/LOC/RSD/2020/19
The Africa Rice Center (AfricaRice) is seeking for a highly qualified Consultant Communication
Officer to be based at its's Liberia office at The Central Agricultural Research Institute for Liberia (CARI) in Suakoko, Bong County. S/He will work under the supervision of the Coordinator of the Integrated Rice-fish Farming (IRFF) Lead Scientist.
About AfricaRice
The Africa Rice Center (AfricaRice) is a leading pan-African rice research organization committed to improving livelihoods in Africa through strong science and effective partnerships. AfricaRice is a CGIAR Research Center. It is also an intergovernmental association of 28 African member countries, with headquarters in Côte d'Ivoire
Context
AfricaRice has received grant from the European Union to implement the Integrated Rice-fish Farming project for a research and extension development-based initiative to improve food security and nutrition in Liberia. The job purpose is to create awareness and provide the media
with information on the project and its achievements to insure visibility and outs calling.
Major Responsibilities
Under the supervision of the Coordinator of the Integrated Rice-fish Farming Lead Scientist, the Consultant Communication Officer will perform these below activities, but are not limited to:
• Develop or prepare a Communication Strategy for the Integrated Rice-fish Farming (IRFF) for both internal and external use;
• Lead the implementation of the IRFF Communication Strategy in line with the project outputs and outcomes;
• Contribute to the design of project counties level communications plans;
• Coordinate, produce and disseminate communication materials including media releases, brochures, media kits and other product and resource materials;
• Coordinate media relations engagement
• Produce content for online and social media channels as well as maintain webpage for regional activities;
• Ensure or enhance the quality, consistency and appropriateness of overall communication materials, activities, processes, and messages;
• Provide summary reports on progress of technical activities at the national level;
• Ensure that EU's branding guidelines are strictly followed on all communication materials and products;
• Report writing, communication, coordination and networking with government and other relevant stakeholders;
• Assist in public relations and outreach efforts of Africa Rice and World Fish;
• Facilitate audio-visual production of photos and videos;
• Organize and facilitates learning sessions to improve and develop communications skills and capacity of the IRFF team and partners to deal with the media access to information, supplies and equipment and through knowledge sharing;
• Plan, design and implement learning and knowledge sharing aspects of the Project in consultation with the Project Coordination Unit;
• Work proactively with the PCU (Project Coordination Unit) to identify opportunities for
capturing and sharing knowledge, and disseminating information about major progress, results and lessons learned.
• Facilitate key events such as field visits, training workshops, stakeholder meetings, conferences, exhibitions and end-of-project meetings, will be used to reach out to target groups
• Monitor and evaluate all communication activities through appropriate surveys and feedback mechanisms.
Qualifications/ Selection Criteria
 Education and Work experience:
Academic qualifications:
• Holding a Minimum of a bachelor's degree in communication related field.
Professional experience:
• At least five (5) years of experience at national level in Development Communication, Public Information, and Journalism or related fields
• Independent worker and excellent skills working as part of a team;
Knowledge and Key Competencies:
English proficiency in writing; expertise in preparing high quality print and digital publications and products.
• Experience working with EU projects would be an asset
• Demonstrate ability to apply good judgment in the context of assignments given
• Show pride in work and in achievements;
• Demonstrate professional competence and mastery of subject matter;
• Work collaboratively with colleagues to achieve organizational goals
• Oral and written communication skills, organizational skills, interpersonal skills
Language:
Good writing and speaking skills in English. Working knowledge in French is an asset
Terms and Conditions
• This is a locally recruited position
• AfricaRice provides an attractive salary and benefits package and a collegial and gender sensitive working environment
• The initial appointment is for 1 year with a contract renewal possibility.
How to apply
Only online applications will be considered (If you encounter any technical issue on the career site during your application, or you are prevented to proceed with your application until its final completion: Please kindly revert to us along with the screenshot of issues through this email: africaricehr@cgiar.org). Applications are not allowed through this email. Please when required, only upload duly customized filenames personal files like cv and cover letter. Example: Jamesharry_cv.pdf or jeankoffi_cover letter to avoid system errors in uploading your personal files during your application with filenames like: "cv.pdf" or "coverletter.pdf". Also kindly provide 3 referees as requested during the application process.
Only shortlisted candidates will be contacted.
To Apply click on this following link: http://eservices.africarice.org/application/index.php  and follow these below instructions:
Create an account if you are a new user, if not log on with your credentials to access your account
Register with your personal details
Apply and select " Consultant Communication Officer (Liberia) "
Follow the step by step application procedures.
Not later than September 10, 2020.
AfricaRice promotes equal opportunities and believes that the diversity of its staff contributes to excellence.
We thank all candidates, but remember that only shortlisted candidates will be contacted.
For more information on AfricaRice, please visit our website at: www.AfricaRice.org