AfricaRice - Regional Communications – Senior Associate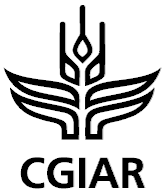 From

AfricaRice

Published on

09.03.22
JOB ANNOUNCEMENT
Regional Communications – Senior Associate
Ref: GSS/06/BIOV-CIAT/2022/04
The Africa Rice Center (AfricaRice) is seeking on the behalf of "Alliance of Bioversity International and CIAT" a qualified Regional Communications – Senior Associate who will be based in Dakar,
Senegal. He/she will work under the supervision of the West Africa Leader, AICCRA (Accelerating the Impact of CGIAR Climate Research for Africa) project.
About "Alliance Bioversity-CIAT"
The Alliance of Bioversity International and CIAT (www.bioversityinternational.org) provide research-based solutions that harness agricultural biodiversity and sustainably and transform
food systems to improve people's lives. The Alliance's solutions address the global crises of malnutrition, climate change, biodiversity loss and environmental degradation.
Through new partnerships, the Alliance generates evidence and integrates innovations to transform food systems and landscapes to sustain the planet, promote prosperity and feed
people.
The Alliance is part of the CGIAR (www.cgiar.org), a global research partnership for a food-secure future. CGIAR is dedicated to reducing poverty, enhancing food and nutrition security, and
improving natural resources.
Job purpose
The AICCRA project aims to increase access for agriculture research and extension service providers in Africa to knowledge, technologies, and decision-making tools relevant to enhancing
the resilience of agriculture and food systems in the face of climate change. The AICCRA West Africa cluster aims to implement the sub-regional component of AICCRA in WA through building
multi-actor partnerships of existing scientific and educational networks and centers in order to achieve outcomes that cannot be achieved easily, if at all, by engaging with individual partners
at country level. The objective of this position is to (i) design and implement the regional communication strategy of AICCRA WA and (ii) to support the global communication outreach
and initiatives of AICCRA.
Position responsibilities
Under the supervision of the West Africa Leader, AICCRA, the Regional Communications – Senior Associate will conduct activities with specific tasks that include, but are not limited to:
• Working with AICCRA Global Communications and Knowledge Manager to develop a AICCA WA Communications Strategy and Workplan for 2022 and 2023
• Collaborating with other AICCRA Communications Officers as needed
• Conception and design of communications products related to scientific products including flyers, newsletters, videos, brochures, etc.
• Editing, formatting and design of scientific products including Working Papers, Info Notes, Reports, etc.
• Maintaining an inventory of AICCRA-WA publications on CG Space;
• Drafting of press releases highlighting key publications, events and initiatives
• Preparing media campaigns and events
• Managing tools like Canva and Adobe Creative Cloud to produce digital content that communicates key AICCRA WA messages
• Managing the French language Twitter account for AICCRA – commissioning, producing, editing and posting content.
• Producing English content for the main AICCRA Facebook and LinkedIn accounts, shared via the Global Communications and Knowledge Manager, also translated into French
• Preparing French versions of communication products and publications in English.
• Assist in website management — uploading blogs, news stories, upcoming events, producing high-quality and error free content, originally in English and later translated into French;
• Assist in documenting the implementation of research activities through photography and videography;
• Recruiting external consultants to lead advanced professional photography and videography of high-value strategic projects.
• Write research stories on program activities as directed by the team;
• Archive and share program photos, videos and presentations on relevant sites – Flickr, YouTube, SlideShare
• Keep an updated database of blog stories published by AICCRA WA team and partners;
• Ensuring risks are considered in the delivery of the assigned duties and responsibilities.
Qualifications/Selection Criteria
Education: Master's degree with specialization or equivalent in communications or a related field (journalism, public relations)
Work experience and key competencies required:
• Extended experience (3-5 years) in communications units, being accountable for the strategic communications planning, and implementation in research and/or development field
• Proven international experience in similar roles at research and/or development organizations
• Experience in website content management
• Solid understanding of agricultural, natural resource management, and livelihoodsissues in the developing world
• A proactive team player with good interpersonal skills
• Exhibits sound management and ability to deliver high quality work at a pace to meet deadlines
• Good photography skills
• Proficient in graphic design – Canva and/or Adobe Creative Cloud
Languages
The candidate should be able to communicate fluently (orally and in writing) in English or French with a good working knowledge of the other language.
Terms and Conditions
• This is a regional recruited position.
• AfricaRice provides an attractive salary and benefits package and a collegial and gender sensitive work environment.
• The initial appointment runs until February 2024 with the possibility for renewal based on performance and availability of funding.
How to apply
1. To apply, click on the following link:
http://eservices.africarice.org/application/index.php
2. Create an account if you are a new user, if not log on with your credentials to access active vacancies
3. Select "Regional Communications – Senior Associate"
4. Follow the step-by-step application procedure.
Only online applications will be considered (If you encounter any technical issue on the career site during your application, or you are prevented to proceed with your
application until its final completion: Please kindly revert to us along with the screenshot of the issue through this email: africariceHR@cgiar.org).
Applications are not allowed through this email.
Not later than 22 March 2022
AfricaRice promotes equal opportunities and believes that the diversity of its staff contributes to excellence.
We thank all candidates, but remember that only shortlisted candidates will be
contacted. For more information on AfricaRice, please visit our website at: www.AfricaRice.or