AfricaRice - Administrative Assistant-Breeding Coordination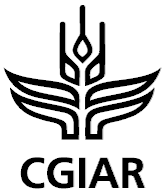 From

AfricaRice

Published on

23.11.21
JOB ANNOUNCEMENT
Administrative Assistant-Breeding Coordination
Bouaké M'bé, Côte d'Ivoire
Ref: GSS/6/DR4D/2021/22
AfricaRice is seeking a highly qualified "Administrative Assistant-Breeding Coordination" who will be based at Mbé station near Bouaké, Côte d'Ivoire.
About AfricaRice
The Africa Rice Center (AfricaRice) is a leading pan-African rice research organization committed to improving livelihoods in Africa through strong science and effective partnerships. AfricaRice is a CGIAR Research Center. It is also an intergovernmental association of 28 African member countries, with headquarters in Côte d'Ivoire.
Position Responsibilities
The Administrative Assistant-Breeding Coordination under immediate supervision of the Genetic Diversity and Iimprovement Program Leader, will undertake activities related to breeding programs management in the administrative aspects.
The successful candidate will take the following responsibilities:
• Assist in organization of program/project meetings, training and visits to be held in Cote d'Ivoire or another country, and arrange invitations,  travels and logistics
• Assist in budget allocation and management for breeding projects, in close consultation with Finance and breeders from time to time
• Follow up, collect, and consolidate reports from Scientists of the Center and NARS partners, and other collaborators
• Assist in interactions/collaborations with other Centers and NARS
• Assist in purchases and management of project assets and consumables
• Assist in staff travels including advance requests and justification of travel expenses
Performs any other duties as assigned by the supervisor.
Qualifications /Selection Criteria
Education: MSc in Administration, Project Management, Social Sciences, or Public Services
Knowledge and Key Competencies:
• At least three years of experiences in administration and project management
• Demonstrated skill in writing
• Strong ability in administrative management
• Strong communication and organizational skills and ability to work in a multicultural environment
• Ability to implement tasks autonomously with minimal supervision and a collaborative team spirit to work effectively in the multidisciplinary team under pressure
• High integrity results oriented and able to exercise good judgment and think creatively and strategically.
Language
The candidate should communicate fluently (oral and writing) in English and have a good working knowledge in French.
Terms and conditions
• This is a Regional recruited position.
• AfricaRice provides an attractive salary and benefits package and a collegial and gender sensitive working environment.
• The initial appointment is for one (01) Years with renewal of contract possibility based on
performance and availability of funding.
How to apply
• Only online applications will be considered (If you encounter any technical issue on the career site during your application, or you are prevented to proceed with your application until its final completion: Please kindly revert to us along with the screenshot of the issue through this email: africariceHR@cgiar.org). Applications are not allowed through this email.
• Only shortlisted candidates will be contacted.
To Apply click on this following link: http://eservices.africarice.org/application/index.php and follow these below instructions:
4.Create an account if you are a new user, if not log on with your credentials to access active vacancies
5.Select "Administrative Assistant-Breeding Coordination"
6.Follow the step by step application procedure.
Not later than 02 December 2021.
AfricaRice promotes equal opportunities and believes that the diversity of its staff contributes to excellence.
We thank all candidates, but remember that only shortlisted candidates will be contacted.
For more information on AfricaRice, please visit our website at: www.AfricaRice.org