PRE-QUALIFICATION OF SEED ENTERPRISES AND MILLERS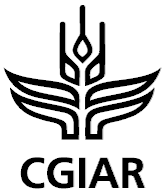 From

AfricaRice

Published on

15.05.20
PQ: TAAT/PSU/SS/DF/2020/005
INVITATION TO BID : PRE-QUALIFICATION OF SEED ENTERPRISES AND MILLERS
AfricaRice is Looking for seed enterprises and millers present in countries that are interested in the development of the rice sector – and who have adequate experience in producing quality seeds of rice and in milling, and who wish to work with AfricaRice to further produce foundation and certified rice seeds at their facilities with technical support from AfricaRice. The purpose of this partnership is to create and promote demand for quality rice seed and the promotion of new improved rice varieties in farming communities in a sustainable way – whereby seed enterprise SMEs and millers are actively engaged in the production and commercialization of quality rice seed and the promotion of new varieties in the region and beyond.
Eligible companies meeting the qualification criteria listed above are requested to send their Expression of interest by email to A.Quotation@cgiar.org no later than Monday 01st  June 2020 at 4:00pm Abidjan local time, by indicating clearly in the subject of the email. Response to Quality Seed Producers' pre-qualification 2020
The prequalification document can also be downloaded on AfricaRice Center website at http://www.africarice.org/   tab Tender.
Companies can also have the document with a request to A.Quotation@cgiar.org.