Women's Contribution to Rangeland Cultivation: A Policy Blind Spot
From
Published on

15.06.23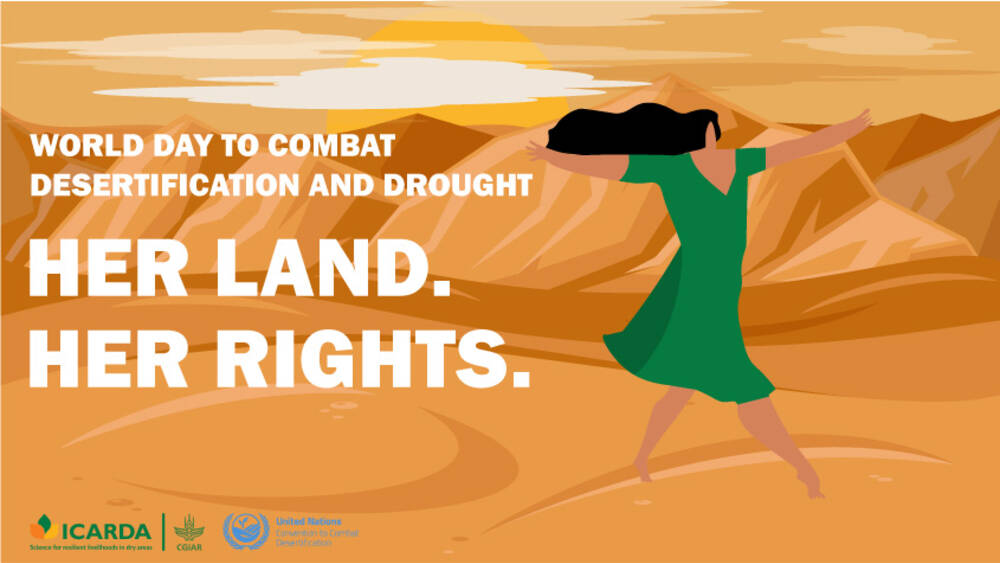 This rangelands study is supported by the CGIAR Gender Platform and Livestock and Climate Initiative, and partnered by Western University, Canada
—–
On World Day to Combat Desertification and Drought 2023: Her land. Her rights, we highlight an ICARDA study that addresses the gender-specific challenges dryland women face in achieving sustainable and equitable use and management of rangelands.
Rangeland cultivation is a vital source of income for rural communities in Tunisia, especially those dependent on livestock rearing. But climate change impacts such as rangeland degradation severely threaten the sustainability of these livelihoods, and women, with less support available, bear the brunt.
Due to the feminization of agriculture in the region, defined as increased involvement in agriculture without a commensurate increase in decision-making and access to resources, women hold a vital stake in the health of the land. But even as women now represent around 45% of farm workers in the region, they often lack control over their land, and policies have yet to catch up.
Both male and female rangeland farmers in Tunisia face challenges in accessing adequate agricultural extension services, credit services, banking institutions, and training to support income generation and livelihood diversification. However, women often experience additional challenges due to gender norms and cultural practices, which exclude them from agri-trainings, rangeland governance, and owning land on par with men. Women are particularly at risk because of entrenched gender roles and responsibilities, restrictive sociocultural norms, and lower access to productive resources, technology, markets, finance, and information.