Toward zero-deforestation supply chains in conflict-affected settings (webinar)
From

CGIAR Initiative on Low-Emission Food Systems

Published on

17.08.23

Impact Area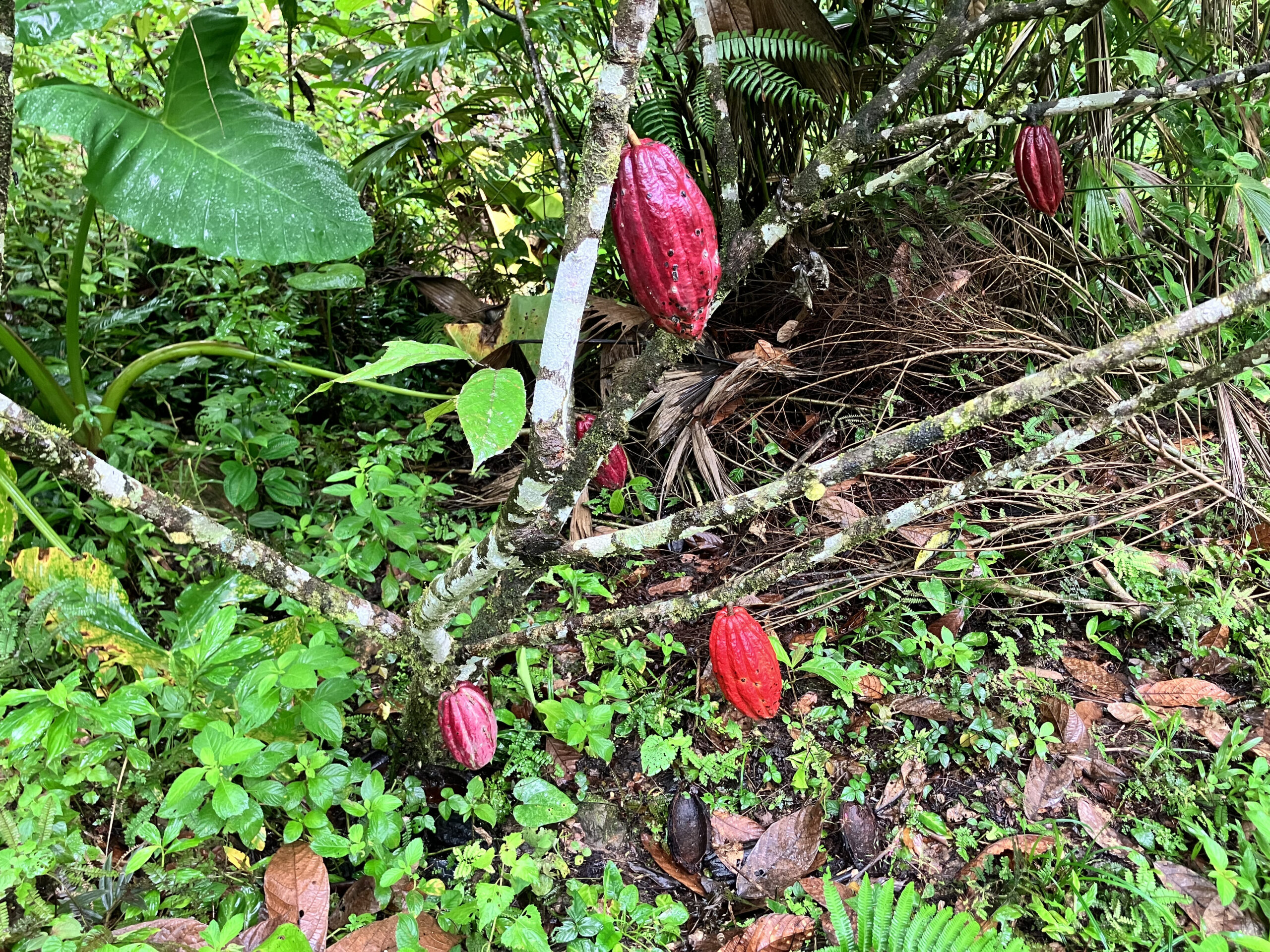 This webinar shared evidence and insights gathered under a pioneering project that seeks to simultaneously deliver climate mitigation and peacebuilding outcomes in Colombia through implementing sustainable land use systems. Funded by Germany's International Climate Initiative, the IKI-SLUS Project involves undertaking extensive research in collaboration with smallholder producers and other local actors in two of the country's conflict-affected departments, Caqueta and Cesar, and developing solutions that fit the local context.
Among those solutions are approaches to help ensure cocoa and dairy supply chains are free of deforestation. Presentations touched on these approaches, which can contribute to enabling Colombia to become a leading supplier of zero-deforestation commodities to markets that demand them, such as the European Union, whose law on deforestation-free commodities came into force in June 2023. Speakers discussed incentives and processes to promote the scaling of zero-deforestation cocoa and livestock farming while also building peace.
Additional information:

This webinar is part of the project titled "Implementing Sustainable Agricultural and Livestock Systems for Simultaneous Targeting of Forest Conservation for Climate Change Mitigation (REDD+) and Peacebuilding in Colombia" aims to contribute toward reducing land-based greenhouse gas emissions, conserving forest, restoring degraded landscapes, and improving rural livelihoods while stimulating peacebuilding in rural Colombia. It is part of the International Climate Initiative (IKI). The Federal Ministry for the Environment, Nature Conservation and Nuclear Safety (BMUV) supports this initiative on the basis of a decision adopted by the German Bundestag. The SLUS project is implemented by CIAT, together with the Centre for Research on Sustainable Agriculture (CIPAV), Leibniz Centre for Agricultural Landscape Research, and Thünen-Institut. CGIAR initiatives AgriLAC Resiliente and Mitigate+ support this webinar.
Photo credit: A cocoa agroforest in Caqueta, Colombia / Ma. Eliza J. Villarino / IKI-SLUS Project / Alliance of Bioversity International and CIAT