We have talented farmers!
From
Published on

06.07.20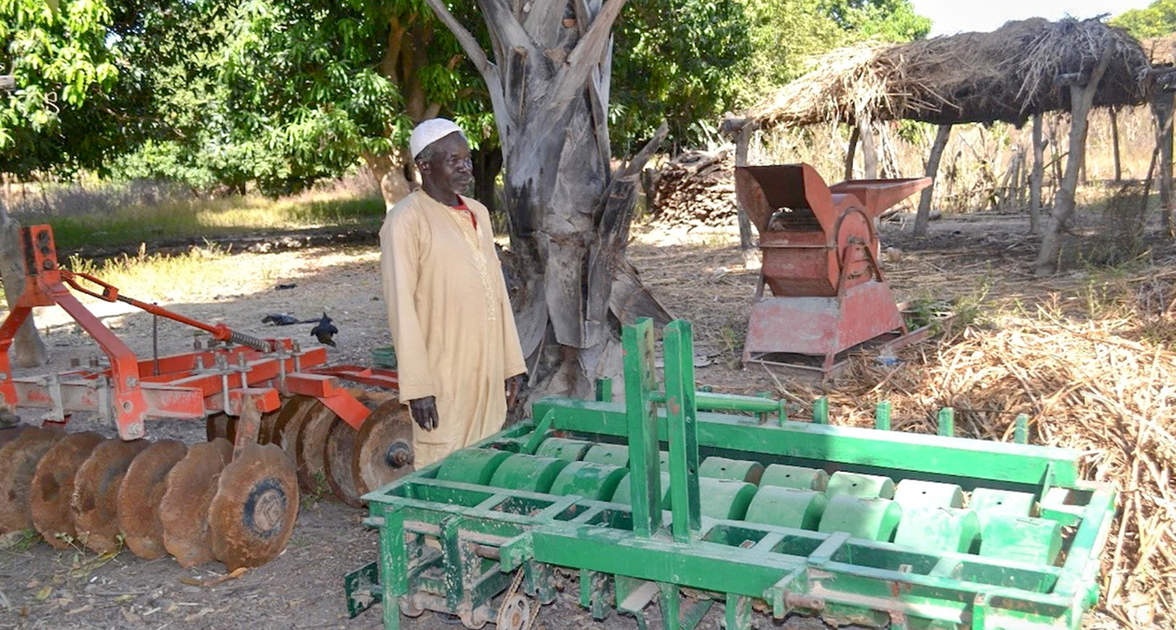 Photo: Oumar Koné took advantage of USAID funded training in microdosing to create his own technology and is using the profits to help his community. Photo: N.Diakité, ICRISAT
Innovator, champion and change leader
Oumar Koné is not only a seed producer and a farmer, he is an innovator. When Koné joined USAID's Feed the Future-funded Farmers' Field School he put all his energy and ability into learning. Very focused and detail-oriented, Koné did not limit himself to fertilizer microdosing technology. Like all good students, he went above and beyond to do more with the knowledge acquired.
Fertilizer microdosing is not a new technology in West Africa and Mali. Although results show consistent yield increases, farmers report that microdosing is time consuming and laborious. Researchers have looked at packaging the correct dose of fertilizer to address these concerns. Koné found his own way to adapt the technology. "I thought of a mechanical seed drill with nine hoppers for the placement of fertilizer along with millet, sorghum and cotton seeds," explains Koné. 
Koné shared his idea with a blacksmith in his village of Diambala, Sikasso Region, and they refined the concept through testing. "We kept trying until we got a good model for the seed drill. It is a multifunctional seed drill that can cultivate up to five hectares per day. Using this machine, I have reduced the quantity of fertilizer applied per hectare, manpower employed, and time dedicated to sowing. As a result, I have increased our household cultivated area from 20 hectares to 40 hectares. I also rented the machine to other producers during the following cropping seasons."
Koné`s innovation benefitted not just his co-farmers, but the community as well: http://gldc.cgiar.org/we-have-talented-farmers/
Author:
Head-Regional Information – WCA
West & Central Africa Program