Voices, collaboration and complexity: Improving nutrition in the 21st century
From
Published on

07.12.21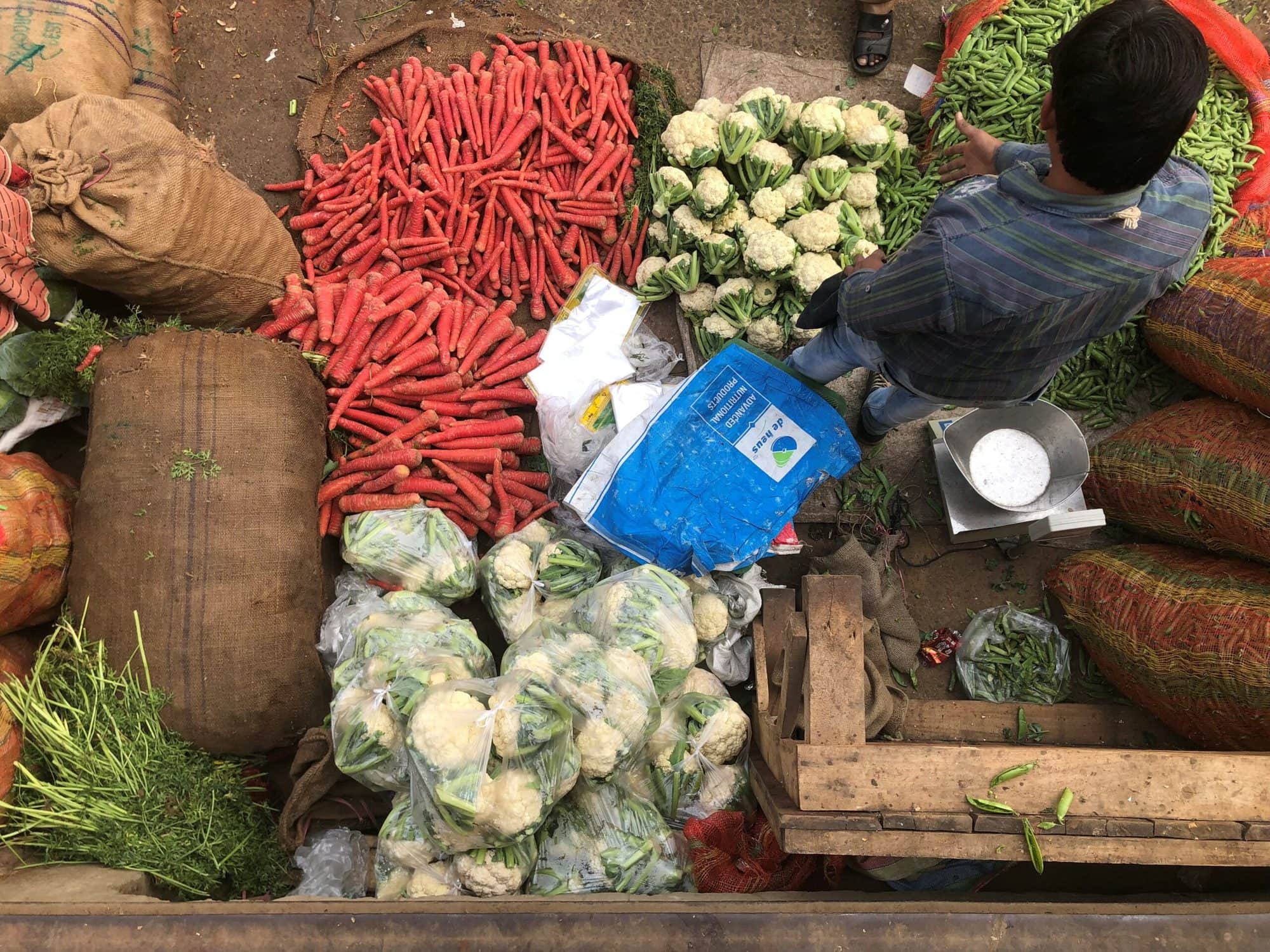 CGIAR-sponsored Nutrition for Growth side event grapples with challenges to provide nutritious diets for everyone, everywhere
At the United Nations Food System Summit this past September, nutrition was identified as a key action area deserving renewed focus as the world continues its pursuit of the 2030 Sustainable Development Goals. While Zero Hunger is still a primary objective, focusing on this end alone is not enough. Now, as the world prepares for the Nutrition for Growth Summit (N4G), convened by the Government of Japan from 7 to 8 December, this critical challenge for billions is the focus of intense discussion and commitment for action. 
"Globally, we have built food systems that are complex and interdependent, but not delivering sustainable nutritious diets for about three billion people," said Juan Lucas Restrepo, the Global Director for Partnerships and Advocacy for CGIAR. "We have recognized that we need to do more than produce large quantities of food… the food must also be affordable, nutritious and safe." 
Restrepo's remarks provided introduction to a virtual side event hosted by CGIAR as part of N4G — a global effort to bring together country governments, donors, businesses and NGOs to confront the persistent challenge of malnutrition in all its forms, particularly in low- and middle-income countries.  
While the health effects of malnutrition, including undernutrition, micronutrient deficiencies, and overweight and obesity, are well-known, its complex relationship to incomes, employment, climate change and environmental degradation remain thornier subjects, requiring careful investigation and collaborative approaches to find viable science and policy solutions.  
Following a warm welcome from Aoyama Toyohisa, the Director-General for Agriculture, Forestry and Fisheries Research Council Secretariat of Japan, the assembled panel — representing a broad range of stakeholders, including research institutions, local organizations, government agencies and several INGOs — discussed the issue of nutrition along topics of sustainable and accessible diets; sustainable and affordable diets; and resilient and inclusive food systems. It explored these issues in the context of how malnutrition in all its forms impacts people in rural and urban areas, as well as those in fragile contexts, in different ways. 
Bringing all voices to the table
"It all started by wanting to put food on my table. I had twins and I needed to feed them." 


– Emma Naluyima, One Acre Limited, Uganda 
Confronted by the prospect of not having enough food for her children, Emma Naluyima began studying home farming, focused on producing a maximum amount of nutrition with the fewest inputs. She started with raising pigs and free-range chickens soon followed, because they do not require feed purchased from the store. Her one-woman initiative grew into One Acre Limited, an organization focused on providing education and skill development for Ugandans looking to improve food security and livelihoods. What began with a group of neighbors has grown into a nationwide organization that promotes community farming and profit shares with public schools to improve nutrition in school lunch programs. 
Through the experience, Naluyima explained, she learned many valuable lessons about collaboration and the need for more extension services in rural parts of the country.

"Farmers in Uganda are virtual orphans when it comes to farming. They have the zeal, but they need the expertise," she noted. 
Similarly, in Kenya, Wairimu Nyandia saw how poor nutrition was hampering school attendance and performance. In 2018, focused on one class of 25 children, she started Food4Education, now a country-wide supplier of nutritious meals to schools, using community-staffed kitchens to feed 33,000 children with health school lunches. 
Nyandia said she became aware of the problem by listening to parents: "I knew that nutrition was important for education, but I did not appreciate how much families struggled and how nutrition can become an inter-generational issue if not addressed early."  
While listening to farmers and parents is deepening appreciation of the contours of malnutrition as it affects daily life, Paulus Verschuren, a senior advisor to HarvestPlus, said any large-scale improvements to nutrition would need the private sector to provide solutions for scaling up and marketing more nutritious foods for consumers. 
"Change starts with the belief in the private sector to meet this responsibility while companies must acknowledge their ability to do more, because it is needed," he told the panel. 
One promising avenue, Verschuren noted, is the potential to market and sell more food products made with biofortified ingredients, which would, in turn, incentivize more farmers to grow biofortified crops, thus raising nutrition levels on the farm and in the marketplace.  
Assessing trade-offs
"We need to overcome this terrible paradox that the people who produce our food are the ones going hungry." 


– Arianna Giuliodori, World Farmers' Organization 
Improving nutrition and incentivizing more nutrition-sensitive investments from donors and the private sector is anything but a straight-forward endeavor. Food systems and nutrition challenges impact everyone from consumers back to producers, but local contexts are an added dimension that influence what options are available and how they can be managed.   
Noting the complex interactions drawn out throughout the session, Morseda Chowdhury, the Director of Health, Nutrition and Population at BRAC, emphasized that examination of trade-offs for all parties would be necessary for making appropriate steps forward.

"For example, on the supply side… we need more nutritious food from our farms, but farmers see new ventures as risky. The government needs to incentivize these farmers with programs like crop insurance and policy solutions that allow them to link more easily with markets," she said.  from our farms, but farmers see new ventures as risky. The government needs to incentivize these farmers with programs like crop insurance and policy solutions that allow them to link more easily with markets," she said.  
Chowdhury's point on market links and complexities was echoed by Arianna Giuliodori, the Secretary General of the World Farmers' Organization.  
"We need to resist the temptation to create boxes. The issues around nutrition are not black and white. They're not rural or urban or local versus global. Farmers can help us solve this issue but we must shorten the bridges between them and the market." 
The panel also endorsed the idea that improving nutrition should avoid temptations to develop one primarily solution to the challenges. 
"We need to increase productivity of major staples that feed the population, but we also need, at the same time, to diversity our basket of foods to provide a wider range of nutrition sources," said Martin Fregene, the Director of the Department of Agriculture and Agro-Industry for the African Development Bank. Biofortified crops, he added, would be a major component of any solution.  
Finding multi-faceted approaches that address these complexities will require future research to focus more on the informal sector, which, according to Inge Brouwer, Associate professor of Nutrition at Wageningen University & Research, has been largely overlooked in formal research channels. 
Urban consumers "are confronted by unaffordable food, lack of access to nutritious food and a general exposure to unsafe food, which causes illness and then unemployment, which becomes a larger problem," she said.  
Watch the event recording here:
Header image: Birds eye view of seller at work at Okhla Mandi wholesale market, Delhi, India. Photo by J. Hodur/A4NH.