Upscaling Climate Smart and Nutrition Sensitive Beans and Finger Millet in Uganda
From
Published on

29.03.21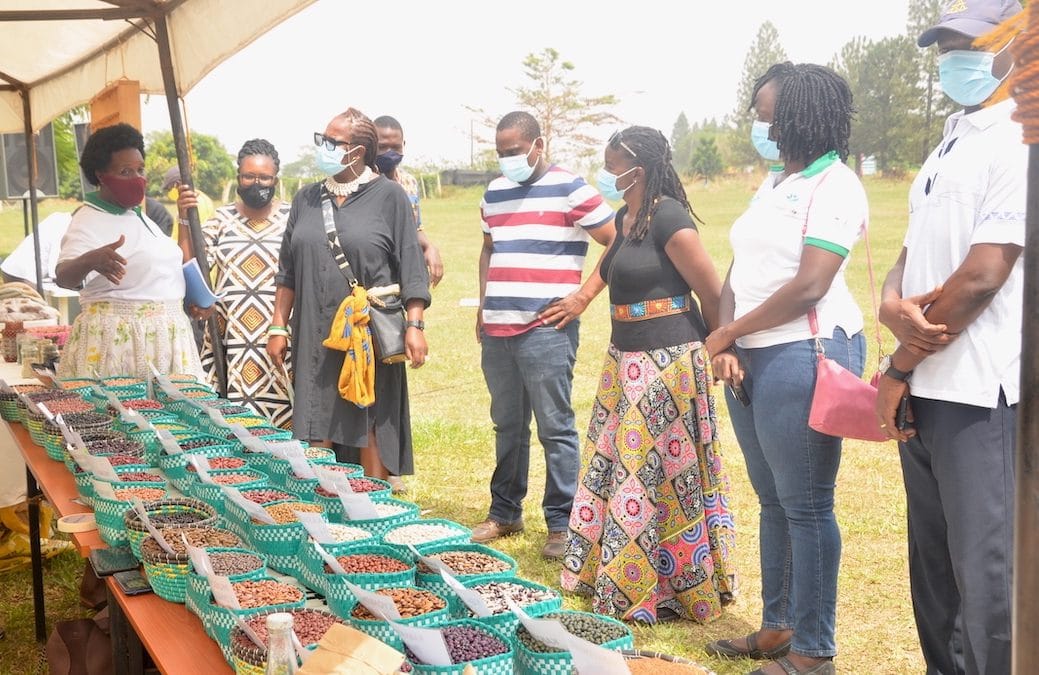 In East Africa, climate change and variability has increasingly aggravated the challenges associated with agricultural livelihoods, making farmers to struggle with food insecurity and loss of agricultural biodiversity. In the past 10 years, farmers in Hoima continued to experience erratic rainfall, increased incidences of drought and shortened seasons and as a result lost their diversity and narrowed the gene pool on which they depend. Consequently, only one-third of the households were food secure throughout the year and 10% of the families faced food deficits for over six months of the year. One of the strategies for adaptation is improving the level of diversity within the communities and improving farmers' resilience through improved access to diverse seeds that are well adapted to climate change.
Building resilience through diverse seeds
The Alliance of Bioversity International and CIAT, in collaboration with the national partners, has implemented two projects in Kenya, Tanzania and Uganda aimed at enabling smallholder farmers to adapt to climate change through increased varietal diversity. The first project "Promoting Open Source Seed Systems for Beans, Millet and Sorghum for Climate Change Adaptation in Kenya, Tanzania and Uganda" was supported by the Benefit-sharing Fund (BSF) established under the International Treaty on Plant Genetic Resources for Food and Agriculture (ITPGRFA, referred to in this paper as 'Plant Treaty') in collaboration with the National Plant Genetic Resources Centre (NPGRC – Tanzania), National Agricultural Research Organization's Plant Genetic Resources Center (NARO-PGRC-Uganda), The Genetic Resources Research Institute (GeRRI) of Kenya's Agricultural Research and Livestock Organization, Hivos (The Netherlands), and Sustainable Agriculture and Natural Resource Management Africa (SANREM-AFRICA). The project ended in October 2019.
This article is originally published by The Alliance of Bioversity International and CIAT.