Understanding farmer needs for new sweetpotato varieties
From
Published on

30.03.20

Impact Area
Funders

Bill and Melinda Gates Foundation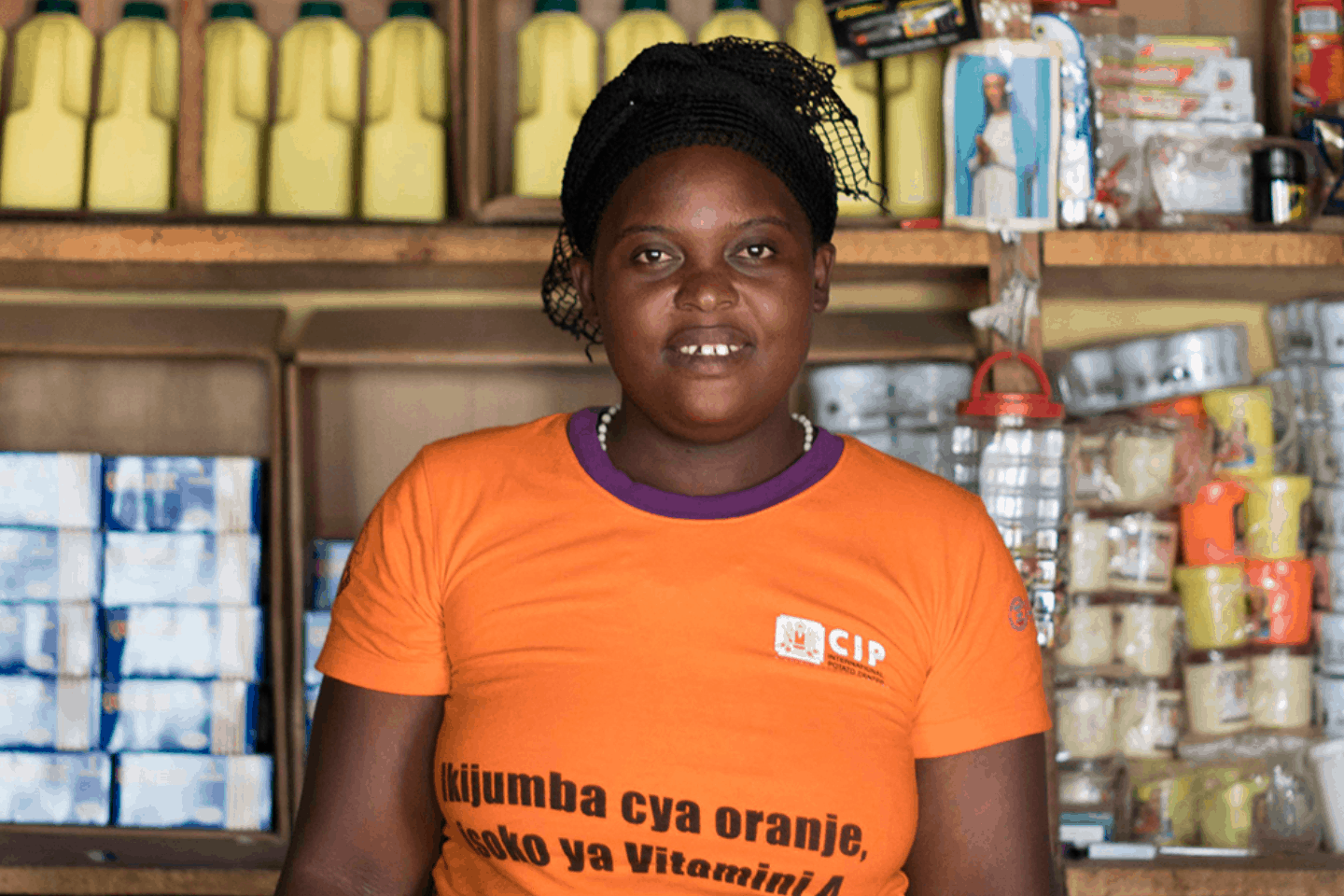 Jeanne Mukasine hails from Gakenke district in the northern reaches of Rwanda, the country of a thousand hills.
Mukasine wears many hats —farmer, mother and wife. She is also a successful agri-preneur.
On two of her three-hectare land, Mukasine grows and sells sweetpotato planting material of improved biofortified orange-fleshed sweetpotato varieties.  The rest of her land is used to grow pineapples, sugarcane and banana. Mukasine is part of a group of 70 commercial sweetpotato vine multipliers, who have been working the past eight years with the Rwanda Agriculture and Animal Resources Development Board (RAB) and the International Potato Center (CIP) to develop more effective seed systems and sweetpotato varieties.
Continue reading Understanding farmer needs for new sweetpotato varieties at International Potato Center.