Training in digital and data skills can bridge the gender divide in agriculture
From

CGIAR Initiative on Digital Innovation

Published on

21.10.22

Impact Area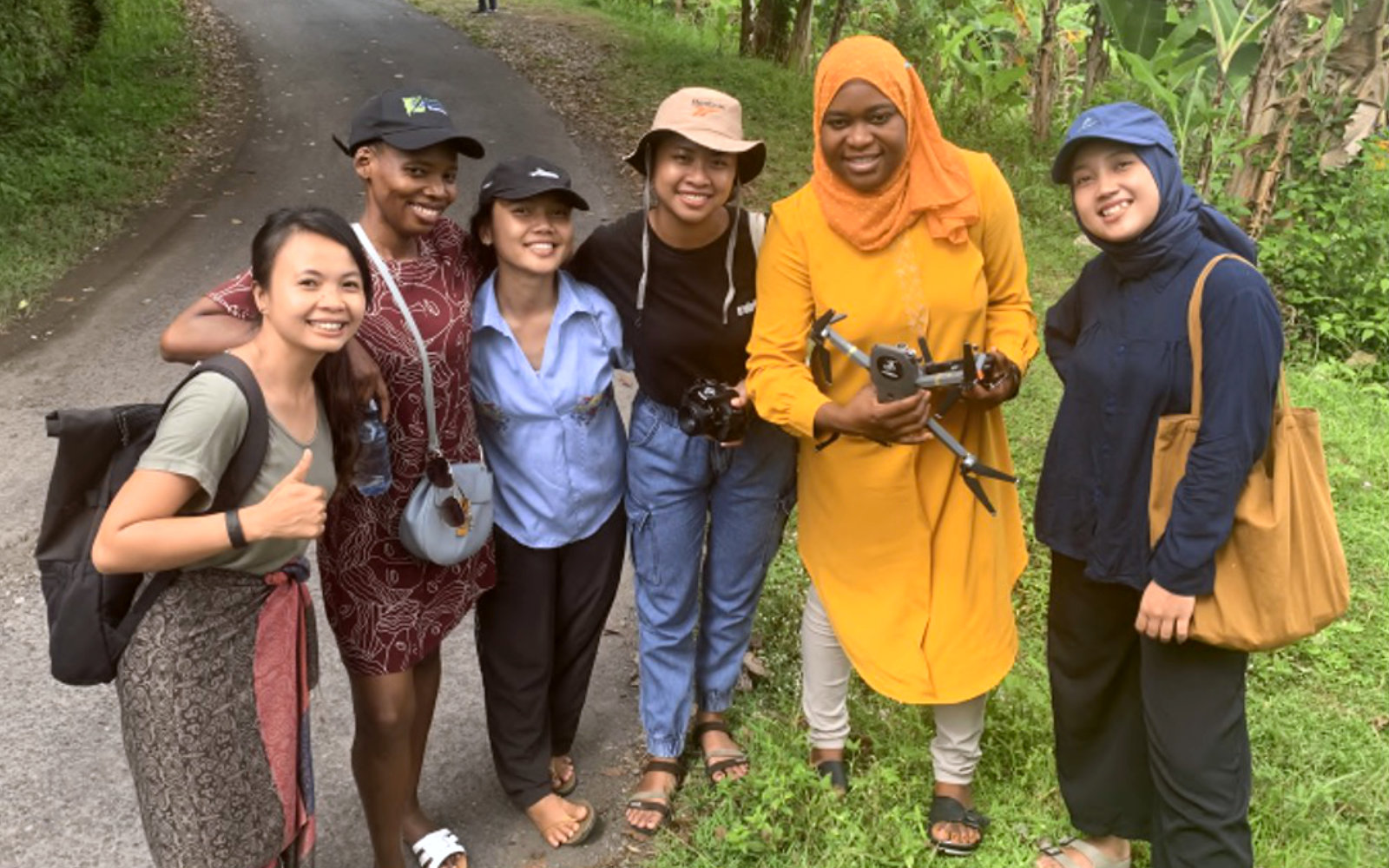 Data collection and analytics are key functions in modern development projects, but are often performed by contracted staff who may be unaware of the local context and take their skills and data access with them after the project ends. To address this issue, the CGIAR Digital Innovation Initiative has partnered with the Open Knowledge Kit (OK Kit), created to enable people from local communities, especially women, to use digital tools and techniques to support continuous and consistent data collection methods and create local data employment opportunities across the Sustainable Development Goals. The first training took place in September 2022 in Bali, Indonesia.
The OK Kit Regeneration Program was founded by Celina Agaton to address important shortcomings in development and research initiatives, that prevent them from addressing the gender, climate and digital divide, effectively meet the needs of marginalized communities and create new sources of livelihoods.
"Many research and development models are structured to support short-term initiatives, a revolving door of external staff, expensive tools, equipment, and travel costs that contribute to increased environmental impacts. Easy-to-learn methods empower non-technical people as citizen scientists and knowledge stewards, and donors can make more informed decisions while creating livable wages," said Agaton.

In the September workshop, 10 participants from Africa and Indonesia – nine female and one male indigenous youth – were trained in skills such as data collection, drone use, geospatial technologies and business development in tourism and creative industries. The OK Kit relies on free or open-source software tools, and low-cost or commonly available hardware.
"Each of the participants had a different and unique quality, background, experience and challenges they are seeing and would like to address or are already addressing in their society", said one of the trainees. "We were all very similar in terms of our societies and many of the problems we were trying to solve were similar too."
Using drones and mobile phone cameras, the fieldwork section of the workshop taught participants how to create 3D reconstructions of local areas. In an isolated village of Indonesia, this was used to extract geospatial data to show how long distances and poor road conditions exacerbated the gender divide by reducing productivity in daily household and farm tasks, taking children to school and goods to market.
The OK Kit aims to create numerous sources of income in local communities by splitting activities into simple microtasks. During the course of the workshop an illiterate woman from the local community was taught to use smartphone pictures to recreate their steep and difficult path to collect water.

3D reconstruction of agricultural markets
The second section of the workshop showed the participants how digital and business development tools can be used to map agri-tourism infrastructure, markets and local product inventories, a starting point to identify gaps and opportunities for regeneration.
In the workshop reflection session, the participants were highly positive about the content and impact of the training, saying that they were very or extremely likely to put what they had learned into practice in their jobs at non-profit organizations or universities, but identified many topics in which they would like to receive further training.
Digital Inclusion is one of five work packages in the CGIAR Digital Innovation Initiative. The objective of the work package is to address the digital gender divide while including the beneficiaries of capacity-building programs in future Initiative activities.