Ziziphus agroforestry: a yield and income ladder for millet farmers in Niger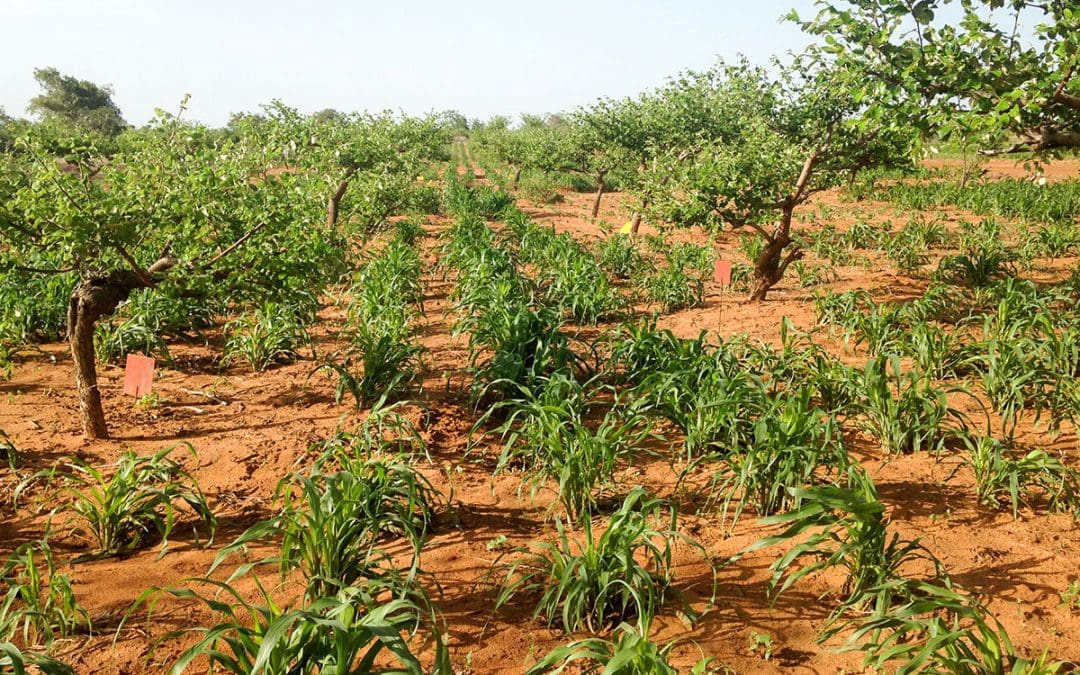 A long term experiment at ICRISAT's Sadore research station with Ziziphus mauritania (Pomme du Sahel) trees showed pearl millet yields rising by up to 41% in low input conditions. The observations led researchers to recommend ziziphus trees at 80 plants per hectare and helped show how smallholder farmers in Niger's drylands can increase productivity and income potential two to threefold from both mono-cropping and intercropping systems with agroforestry.
The experiment, which started in 2004 and featured agronomic work conducted from 2015-2018, involved cultivating pearl millet and cowpea as mono crop and inter-crop in four input scenarios– without organic fertilizer or manure, with Nitrogen, Phosphorous and Potassium (NPK), with manure and with both NPK and manure. Each of these four scenarios for both mono-crop and intercrop was replicated in two blocks– with and without ziziphus trees. The experiment's results were recently published in Agriculture, Ecosystems and Environment.
"Smallholder farmers in the West African Sahel farm on landscapes where poor soils and frequent droughts threaten their food security," said Dr Bado, the study's lead author. "They have limited resources to invest on inputs. The experiment we conducted aimed to determine what hardy and income producing trees like ziziphus can do in such systems. To draw conclusions from the experiment that would mirror on-ground conditions, we grouped the observations in two."