To meet breeding targets, we must be willing to change: EiB's 2021 Virtual Meeting
From
Published on

03.12.21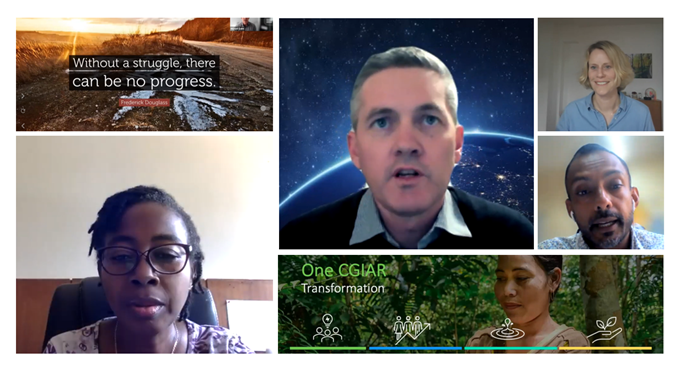 As the CGIAR and NARES breeding community push towards increased genetic gains and reducing the weighted average age of varieties, the CGIAR Excellence in Breeding's (EiB) 2021 Virtual Meeting allowed participants to share ideas on driving implementation for impact.
Partners from across the CGIAR and NARES inspired the audience by sharing their contributions of not only what they're implementing — but where they're heading. Here are some key takeaways from Inspire > Implement > Impact: EiB Virtual Meeting 2021:
Partners are inspired to achieve excellence
On the first day, EiB Director Michael Quinn discussed the direction EiB is heading to fulfill CGIAR breeding goals — forward. Quinn highlighted the product-oriented approach and the importance of product performance because the combination will determine EiB's pathway to farmer-preferred varieties and a weighted age average that is less than 10 years. For Quinn, "the pressure is on, and the consequences are going to be very real if we're unable to meet the challenge." That is why EiB and other CGIAR partners are readying for the One CGIAR transition. It means CGIAR breeding institutions can deliver better results, faster.
Read the full article here.