The Market Services That Ethiopian Livestock Farmers are Willing to Pay for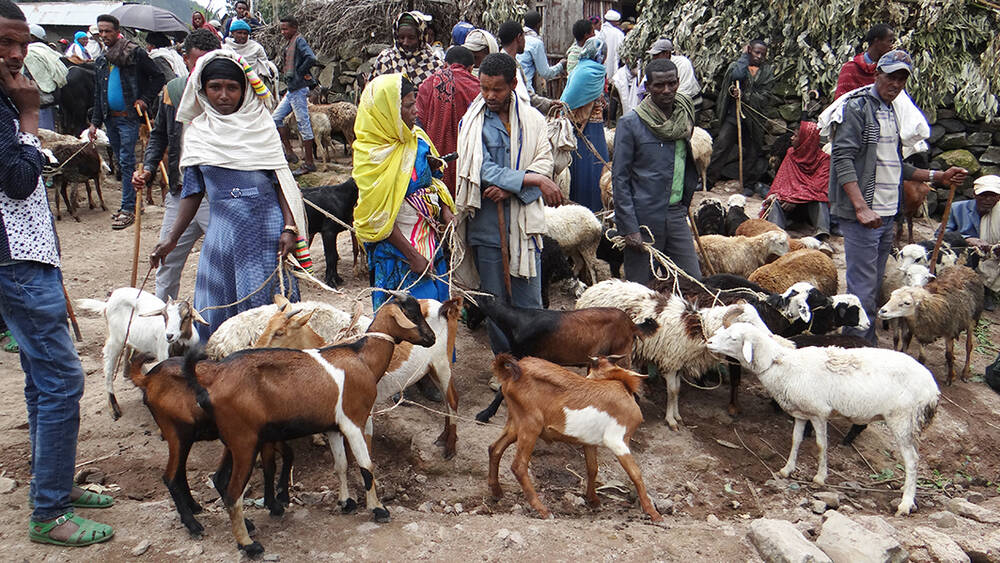 A recently published ICARDA study investigating rural farmers' willingness to pay for carefully identified livestock market facilities has revealed what services are the most valued.
In Ethiopia, about 120 livestock market centers are officially recognized by the government and agricultural institutions. Yet, these markets often do not provide basic amenities such as watering, feeding, resting, and quarantine facilities. Recognizing the vast, unexploited economic potential of the livestock sector, the government has renewed its effort to make the marketing system more efficient and accessible through enhanced infrastructure,The research addresses the lack of empirical evidence on farmers' interest in livestock market services, and their willingness to pay (WTP) for them.