The Maize Association of Nigeria honors IITA for supporting the nation's agriculture
From
Published on

11.04.22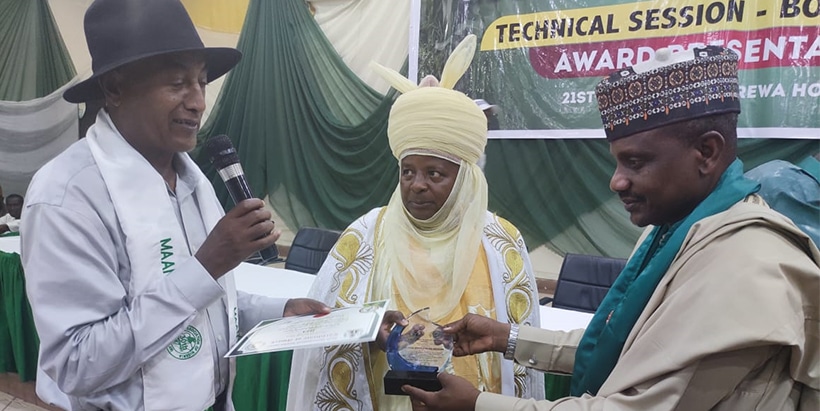 The Maize Association of Nigeria celebrated its 30th Anniversary on 21 March at Arewa Conference Hall in Kaduna. The Association presented numerous awards to Royal Highnesses, research, extension, and financial institutions, and seed and input suppliers. IITA was also given an award for supplying suitable technologies and rendering supportive services in agricultural development for sustainable food security in Nigeria.
This celebration took place when Nigeria recorded the highest level of maize production since its independence and unveiled the rejuvenated maize pyramids. Maize production increased from 914,000 tons (t) in 1960 to 11,600,000 t in 2021 with an annual growth rate of 178,570 t, making Nigeria the second largest maize producing country in Africa and the 14th largest producing country globally.
''This impressive achievement presents a shining example of the remarkable impact of years of investment from the Federal Government of Nigeria. It acknowledges the continuous involvement, dedication, and commitment of a multitude of research, development, financial, and other institutions; seed and input suppliers; and supportive government policies that other African countries can emulate," said National President of the Association, Dr Bello Abubakar.