Targeting a neglected threat to potato production in Africa
From
Published on

14.02.22

Impact Area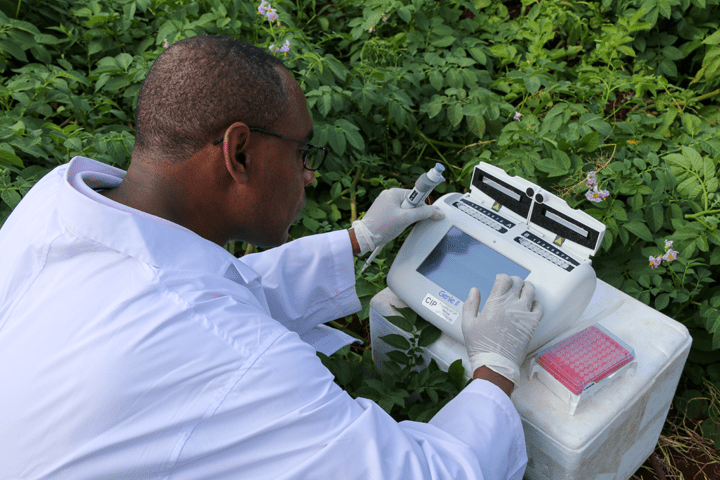 With an ability to produce more food per hectare than most crops, the potato has great potential to contribute to Africa's expanding food needs. But that potential is all too often cut short by pathogens and pests that decimate potato yields across the region.
Global average potato yield is around 21 tons per hectare, and while some farmers in Europe and North America harvest more than 40. But farmers in sub-Saharan Africa (SSA) produce an average of about eight tons of potatoes per hectare, and the principal cause of that yield gap is disease.
Continue reading Targeting a neglected threat to potato production in Africa at International Potato Center.