Survey: A major food transfer program in Bangladesh fell short during the COVID-19 pandemic
From
Published on

27.04.21

Impact Area
Funders

The World Bank, United States of America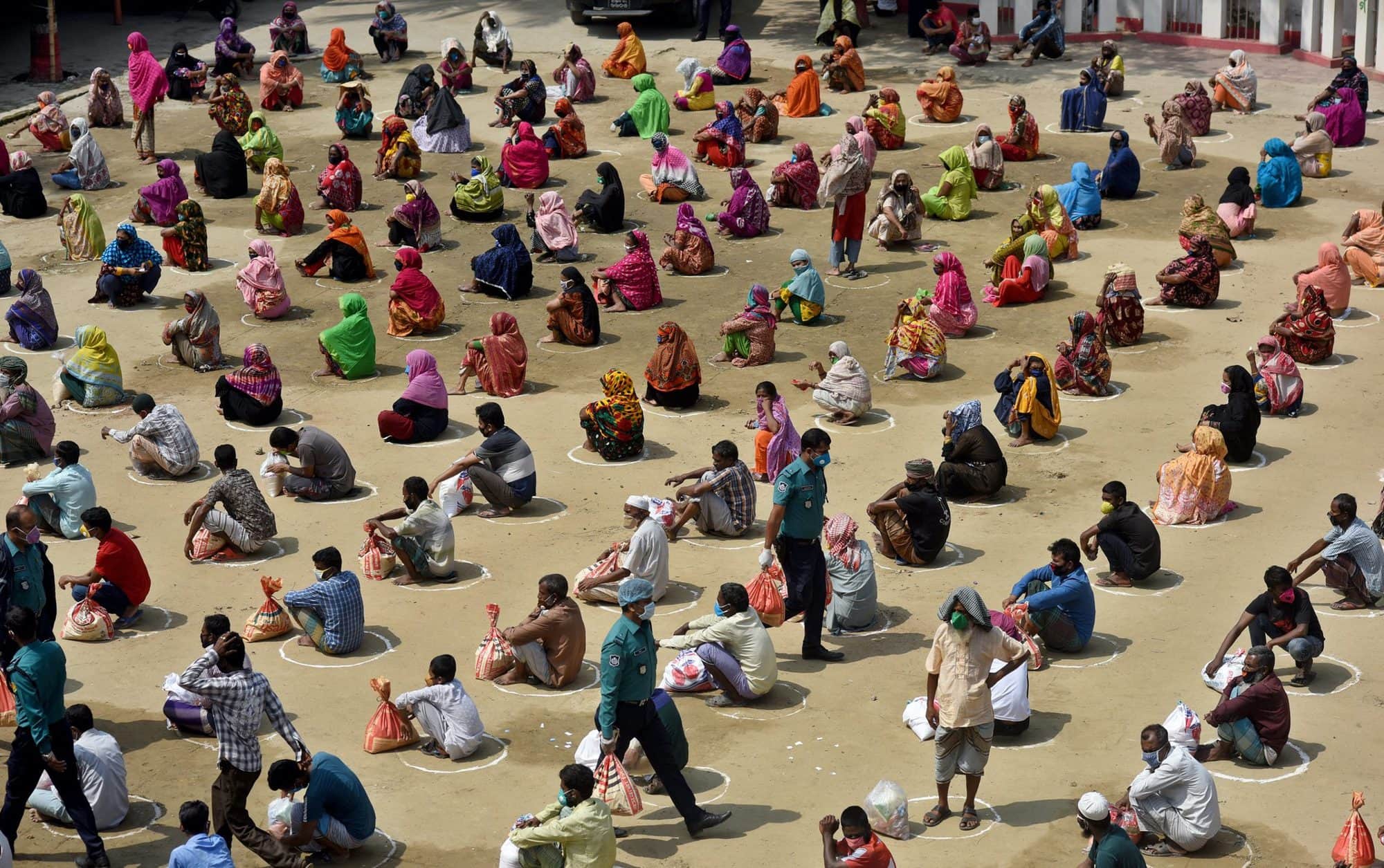 BY SHYAMAL CHOWDHURY, NAHIAN BIN KHALED, KALYANI RAGHUNATHAN, SHAHIDUR RASHID AND HONOR DEARLOVE
Bangladesh's March-May 2020 COVID-19 lockdown has had severe consequences for the incomes and food security of poor households. Public food transfer programs have traditionally been the most common social protection programs in Bangladesh. The largest, the Food Friendly Program (FFP), was favorably evaluated in 2018, but during the lockdown it experienced disruptions and poor delivery performance. In this post, Shyamal Chowdhury, Nahian Bin Khaled, Kalyani Raghunathan, and Shahidur Rashid describe these challenges and suggest how the FFP and other programs could be monitored to improve their adaptability in emergencies.—John McDermott, series co-editor and Director, CGIAR Research Program on Agriculture for Nutrition and Health (A4NH).
Public food transfer programs serve as an important safety net for those facing hunger and food insecurity in both low and high-income countries around the world. During the COVID-19 pandemic, these programs have become even more crucial, as food insecurity and poverty rates have soared. But lockdowns and other public health restrictions can also disrupt food distribution operations and thus limit their effectiveness.
Bangladesh has several overlapping food transfer programs. The largest of these, the Food Friendly Program (FFP), provides 30 kg of rice per month per eligible family in the lean season months of March-April and September-November, reaching roughly 27.5 million people annually. In response to COVID-19, the government of Bangladesh expanded the FFP, making available an additional month of transfers to existing beneficiaries in May 2020. However, our research, outlined in a new policy brief, shows that the program did not deliver the full allotments of rice to recipients, complicating efforts to alleviate severe economic impacts.
Photo credit: Sk. Hassan Ali/Shutterstock