Special event: Nurul Islam on a lifetime in global development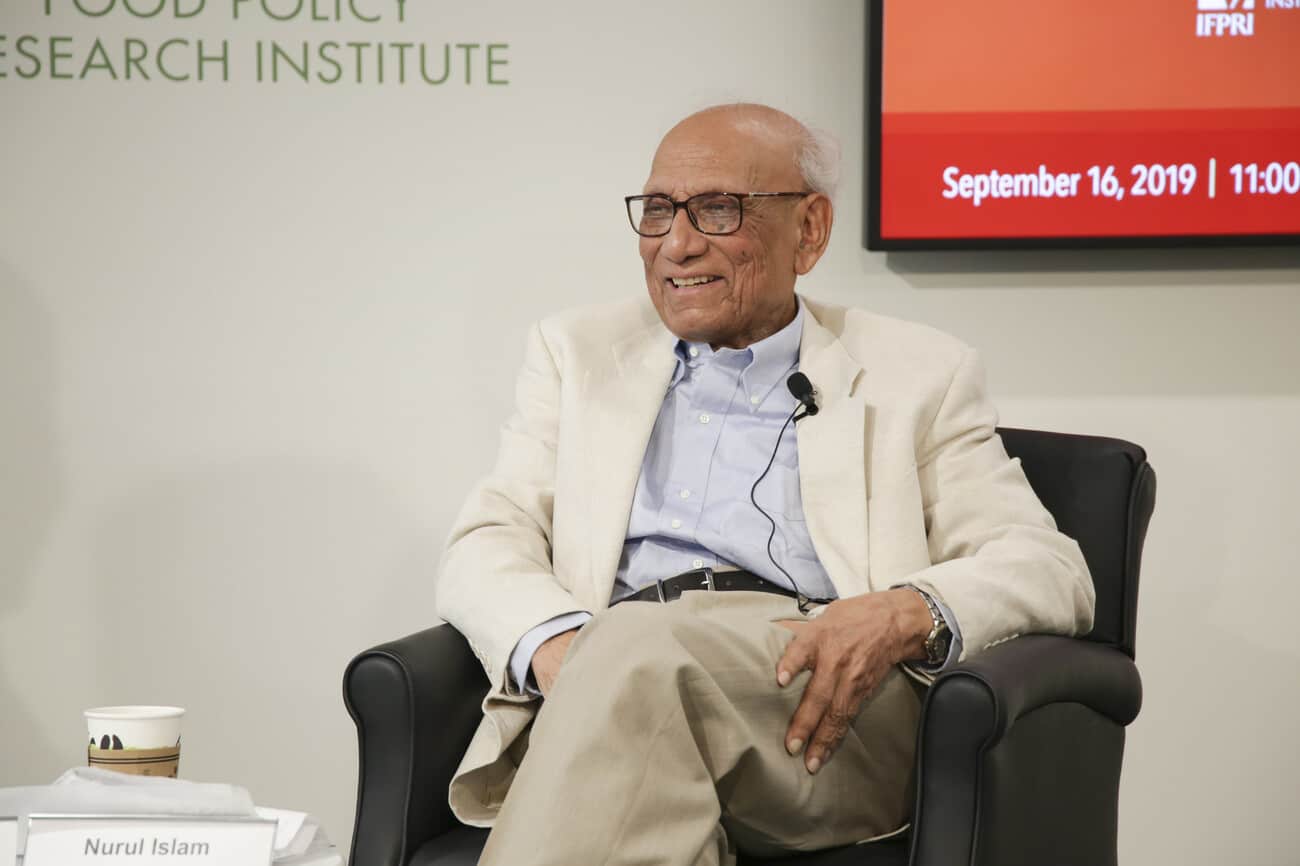 In his more than 60 years of work in international development, IFPRI Research Fellow Emeritus Nurul Islam has headed a research institute, been a freedom fighter for Bangladesh independence, served as assistant director general of the UN Food and Agriculture Organization (FAO) and run the first Planning Commission in Bangladesh. In an IFPRI special event Sept. 16, Islam—who also served on the institute's first Board of Trustees in 1975—reflected on his diverse experiences and important questions in global development.
The discussion was moderated by Rajul Pandya-Lorch, director of IFPRI's Communications and Public Affairs Division and IFPRI chief of staff.
Photo credit: Jamed Falik/IFPRI