Sorghum variety 12KNICSV-188 (IMPROVED DEKO)
From
Published on

02.03.22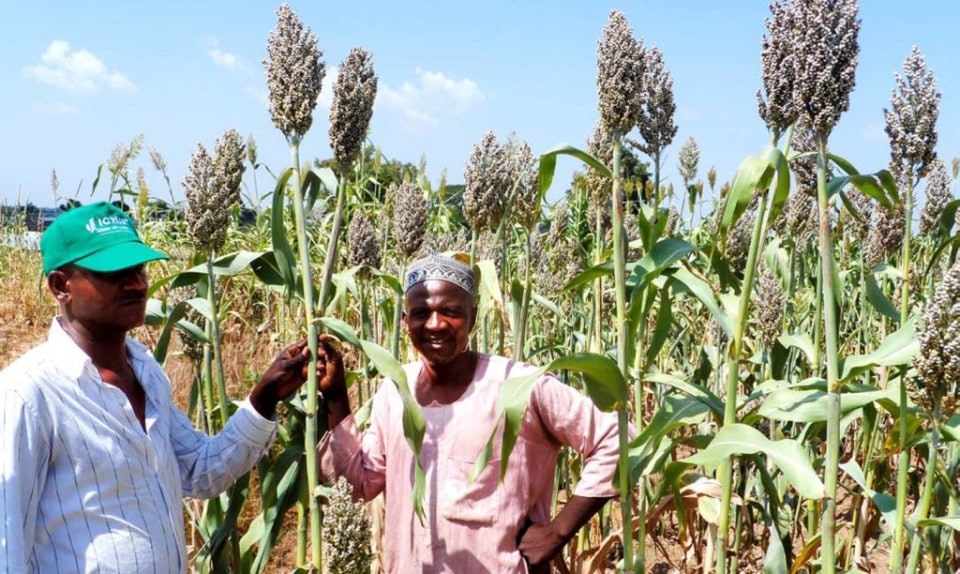 For robust and responsive global to national breeding systems producing and delivering novel varieties and allied innovations at appropriate scale and scope
What is the profile of Sorghum variety 12KNICSV-188 (Improved Deko)?
Sorghum plays an important role in the diets and economy of the developing countries in the African continent. Here, micronutrient malnutrition, particularly among women and children, is one of greatest global challenges of our times. Micronutrients are not produced in the body and must be derived from the diet. Deficiencies in micronutrients such as iron, iodine, vitamin A, folate and zinc can have devastating health consequences.
Sorghum has been recommended for infants, the elderly, pregnant and lactating mothers because of its high caloric and nutritional value. Therefore, any improvement in grain Iron (Fe) and Zinc (Zn) concentration in sorghum would directly benefit the poor in both rural and urban areas.
Sorghum variety 12KNICSV-188 (IMPROVED DEKO) was developed through population improvement by crossing sorghum lines IS15401 X Deko followed by ear-row progeny selection. The improved open pollinated varieties were developed by a team of scientists in the Nigerian national system and the International Crops Research Institute for the Semi-Arid Tropics (ICRISAT) that was registered and released as SAMSORG 45 in 2016 by the national variety release committee of Nigeria.