Sorghum scientists from public and private sectors across India gather to share insights on modern breeding technologies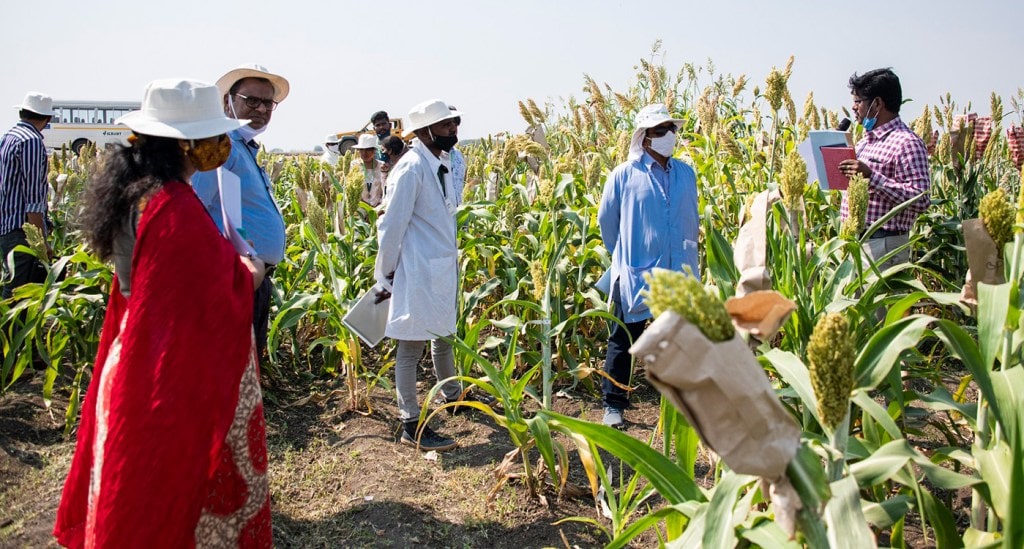 Continuing a long-standing partnership with sorghum scientists across institutes in India, a long-overdue field day showcases elite breeding lines, varieties, hybrids and hybrid show cased parental lines of sorghum at ICRISAT Hyderabad. Proceeding with all necessary precautions in place as per our COVID-19 guidelines, participants shared valuable insights on the progressive evolution in sorghum breeding with modern tools and technologies that enabled better efficiencies in breeding and selection.
Welcoming sorghum researchers from the public and private sectors across the country, Dr Harish Gandhi, Theme Lead, Crop Improvement, and Interim Global Head–Breeding, highlighted inclusion of new areas in sorghum research agendas. Citing the implementation of focused product profiles as high priority for ICRISAT's breeding program, he said that apart from being considered a food grain, sorghum should be looked at for other uses too e.g. fodder, brewery etc.