Smallscale composting can help put the brakes on youth immigration in Niger
From
Published on

03.05.21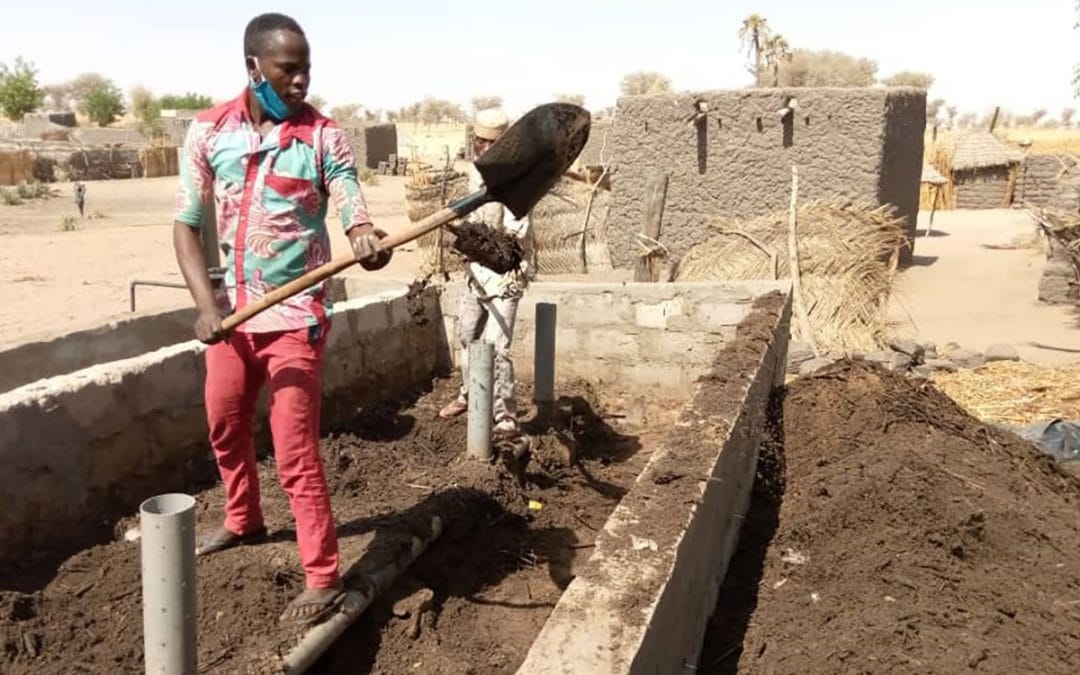 A small group of youth from Niger learned a fast-paced composting technique. Their learnings are not only helping return profits but are also helping sustainably improve agriculture in their villages. More importantly, the composting business has allowed the members of the group to eke out a living in their villages without having to migrate for it.
With 70% of its population under 25, Niger has one of the youngest populations in the world. Most of this West African nation's young people have limited access to technical training, advice on job orientation and inadequate work opportunities. As a result, youth in rural areas migrate to cities and neighboring countries in search of jobs. In its efforts to address the exodus, Government of Niger considers youth employment as one of its fundamental priorities to develop the country and reduce poverty.
In 2019, a USAID-funded project, Development Food Security Assistance program (DFSA/GIRMA) of Catholic Relief Services (CRS), was initiated to improve and sustain food and nutrition security while building resilience among poor households in Niger. It also aimed to develop youth agricultural entrepreneurship in Zinder region. Later in August 2020, over 150 rural youth joined an entrepreneurship incubation program at ICRISAT's incubation center in Sadoré. The youth were participating in their first practical training in integrated pest management, market gardening, fruit tree nurseries and smart compost production.