Smallholder and agrifood SME resilience to shocks: Lessons from COVID-19 for the UN Food System Summit
From
Published on

10.06.21

Impact Area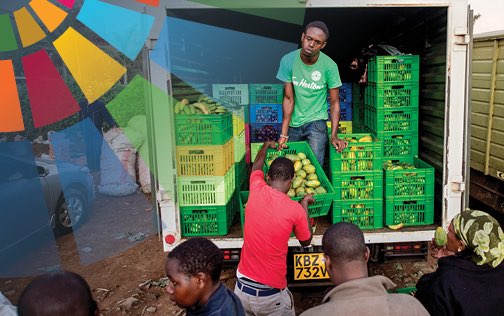 BY THOMAS REARDON, JOHAN SWINNEN AND ROB VOS
The COVID-19 pandemic has revealed both the vulnerability and the resilience of food supply chains. Supply chains from farm to retail have been disrupted, primarily by government-imposed lockdowns and other restrictions affecting labor supply, input provisioning, logistics, wholesale, retailing, and food service. Supply chains have also shown a good deal of resilience and innovative capacity to adapt to the major supply and demand shocks they encountered. Their responses provide lessons for one of the key themes of the forthcoming UN Food Systems Summit 2021: How to improve food systems' resilience to shocks and stress.
Pandemic impacts on supply chains have differed by type of product. Mechanized production of cereals and other staples on large farms proved less vulnerable than labor-intensive production of fruits and vegetables on smaller farms. Post-harvest handling, packaging, and processing for many perishable foods—most notably meat packing—were susceptible to outbreaks of COVID-19 among workers because of close working conditions.
Impacts have also differed by country and degree of integration and modernization of food markets. The stages of transformation of supply chains in developing regions are traditional, transitional, and modern. Countries where food systems are evolving from short, traditional supply chains to transitional stage supply chains have been most vulnerable to supply disruptions and restrictions on labor movements.
Photo credit: Sven Torfinn/Panos Pictures