Six agricultural technologies CGIAR researchers have designed to work for women
From
Published on

07.03.23

Impact Area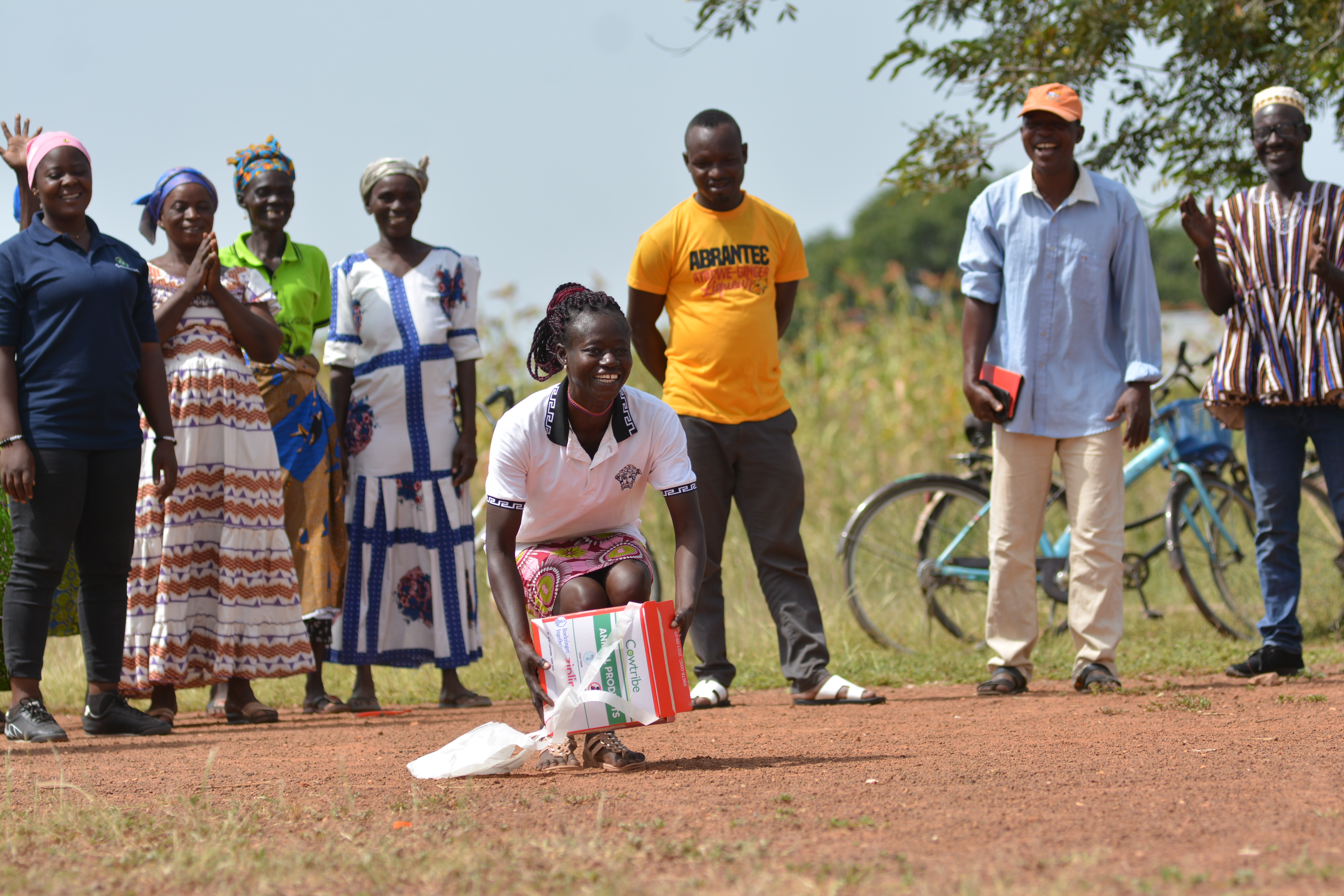 Too often, agricultural technologies—from crop varieties to mobile apps—are developed to match the needs and interests of men farmers. But to achieve sustainable, productive food systems, CGIAR and other food systems innovators must commit to making innovations and technologies work for women too.
CGIAR's 2030 Research and Innovation Strategy places a strong focus on science-based innovation to advance the much-needed transformation of food, land and water systems in a climate crisis. It also names Gender Equality, Youth and Social Inclusion as one of its five Impact Areas. These two priorities underscore the importance of ensuring that agricultural innovations work for women and contribute to greater gender equality in food systems.
To break with research-for-development practices of the past, which tended to disregard women farmers, researchers are increasingly adopting a 'gender-responsive approach' to technology development. That is, they are addressing and responding to different gendered needs by co-designing and implementing new solutions with women and girls (as well as men and boys). Often, this means combining both technical and social innovations, and it means challenging restrictive gender norms that prevent women from taking full advantage of new technologies.
Increasing women's use of agricultural technologies starts with listening to and addressing their needs. The six examples below—originating from CGIAR collaborations with development and private sector partners—have resulted include greater yields, higher incomes, improved climate resilience and better lives—not only for women, but for entire communities.
#1: Multi-crop threshers save women time and tiresome work
Threshers are machines used to separate, for example, bean grains from plant stalks. Women often do this work manually, using sticks to beat the harvested plants until the grains or beans release, which is laborious and time consuming. When mechanical bean threshers were developed, they were often too big for women to operate and were difficult to transport from farm to farm. In response, CGIAR researchers have worked with partners and manufacturers in Kenya and Tanzania to make threshers smaller and portable, so that more women farmers can access, use and benefit from these threshers. Simultaneously, farmers in producers' and women's groups are working together to get the most out of the equipment by sharing access among members at a reduced cost. In addition, women's groups and youths are buying and providing threshing services to multiple farmers, especially 'last-mile' farmers in remote rural areas, resulting in increased profits.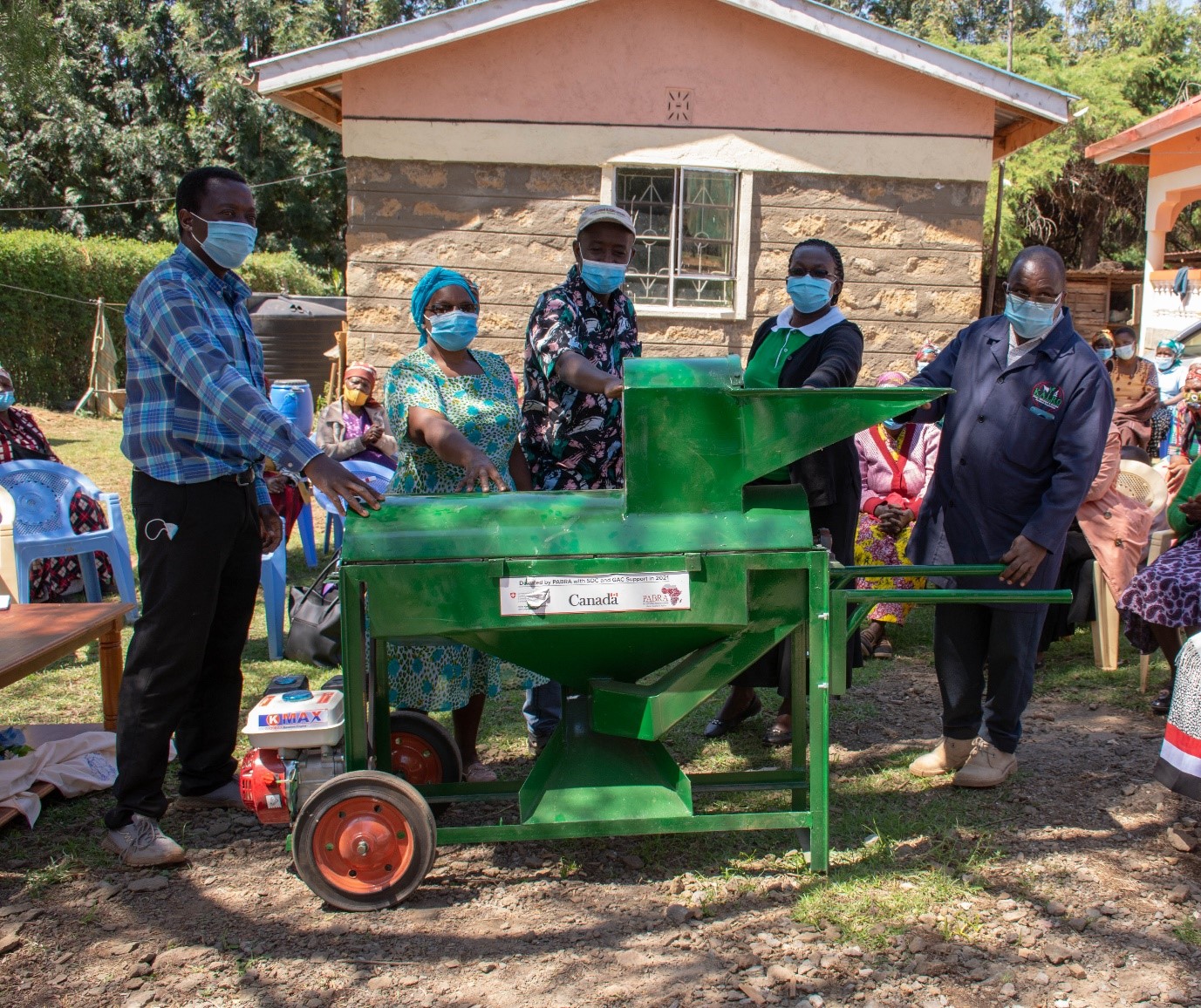 #2: Fodder grasses boost women's climate resilience
In Kenya and Ethiopia, climate change impacts result in frequent and prolonged periods of feed shortage, which are putting pressure on small-scale livestock keepers. This is a problem especially for women livestock keepers, for whom livestock represent an important productive asset that they can own, accumulate and manage. In response, CGIAR researchers have been introducing Brachiaria—a cultivated forage that carries great promise for the African dairy industry. Researchers used a  gender-sensitive approach and provided community trainings that introduced the new forage, improved management practices and discussions of men and women's roles in land and labor decisions. With new knowledge and skills, women livestock keepers were able to produce more and higher-quality Brachiaria forages. This has led to greater availability of milk in the household, increased household income from sale of both forages and milk, and opportunities for women to control the income use—even in times when climate change impacts challenge farm operations.
#3: A mobile app and rice parboiling technology increase women's yields
In Mali, CGIAR researchers and partners have trained women service providers in the effective use of a mobile app, called RiceAdvice. The app provides field-specific management guidelines for rice production. Women service providers were targeted to better reach women farmers who, due to cultural barriers, might not otherwise be able to access agricultural advice. As a result of working with these women service providers, 20,440 women and youth farmers (45 percent of participating farmers) have adopted the technologies recommended by RiceAdvice. This contributed to rice yield increase by 1.0 t/ha on women's fields against 0.8 t/ha on men's fields. The project also introduced 260 women to a new parboiling technology that involves the use of energy-efficient and durable soaking tanks, steamers fired by clean cooking stoves and a device for easy lifting of heavy loads. Women using the technology increased their income by US$200 on every ton of rice parboiled compared to traditionally processed rice.
#4 Fishing nets provide nutritious diets for women and their families
Cultural and religious expectations prohibit women in Bangladesh from harvesting fish, as this is perceived to be 'a man's job'. Women are also reluctant to enter ponds to harvest fish because they will get their sarees wet—and washing and drying them adds to their daily work. Therefore, it is mostly men who harvest the fish, do the marketing and make the financial decisions on the returns, while women have little opportunities to add fish to their families' diets. In response, CGIAR researchers have trained poor rural women on growing nutrient-rich small fish, called mola, in ponds, on making fine-mesh gill nets and on how to use the nets to harvest the mola—without having to enter the pond. One 30-minute fishing session provides enough fish for one family meal. To address any tensions that might arise when women started rearing mola and using the nets, researchers also engaged their spouses and mothers-in-law in discussions about flexible gender roles. As more and more women are trained, other women hear about the gill nets from their neighbors and friends, and they too want to make gill nets for themselves.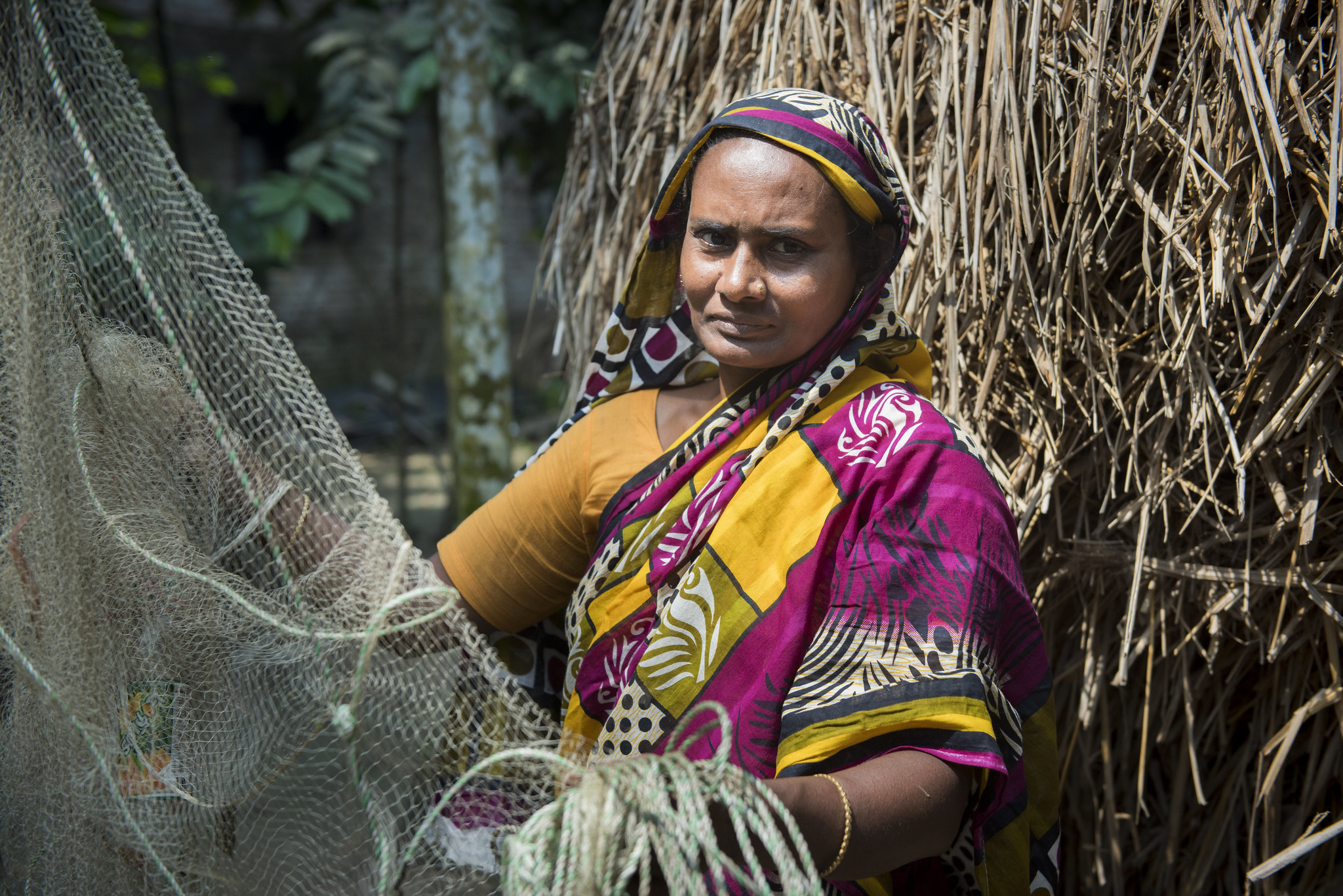 #5: Digital extension services increase women's access to information
When women, early on in the COVID-19 pandemic, were given mobile phones, SIM cards and time charge cards in one study in Tunisia, 75 percent said they benefitted from receiving agricultural tips, such as veterinary advice, but also from being able to communicate with vets, milk complexes, feed suppliers and other partners. Addressing the digital gender gap by providing women with mobile phones and targeted information increased their adoption—as well as their entire households' adoption—of new agricultural approaches, especially knowledge-intensive ones such as conservation agriculture. In addition to providing women with phones, CGIAR researchers also compensated for high illiteracy levels, particularly among women, by sending messages that prompted both women and men to share information with their spouses and by using the radio to convey agricultural advice. Avoiding gendered greetings—such as "Dear brother farmer"—also increased parity in access to information.
#6: Livestock vaccines delivered by drone challenge restrictive gender norms
In Ghana, current gender norms prevent women from leaving their households and buying vaccines to safeguard the health of their animals. CGIAR researchers and partners have addressed 'last-mile delivery' through an app-based system, allowing women farmers to contact a vet and order vaccines to be delivered nearby via drone. Drones have proved an affordable way to solve mobility issues and improve women's access to livestock vaccines. Just as importantly, young women vet graduates are being trained as animal health service providers, as women vets can reach women farmers more easily and quickly than existing vets, who are all men.