Pastoralist Robha Abekeri is at COP27 representing the voice of youth in charting pastoralism's future
From

CGIAR Initiative on Livestock and Climate

Published on

14.11.22

Impact Area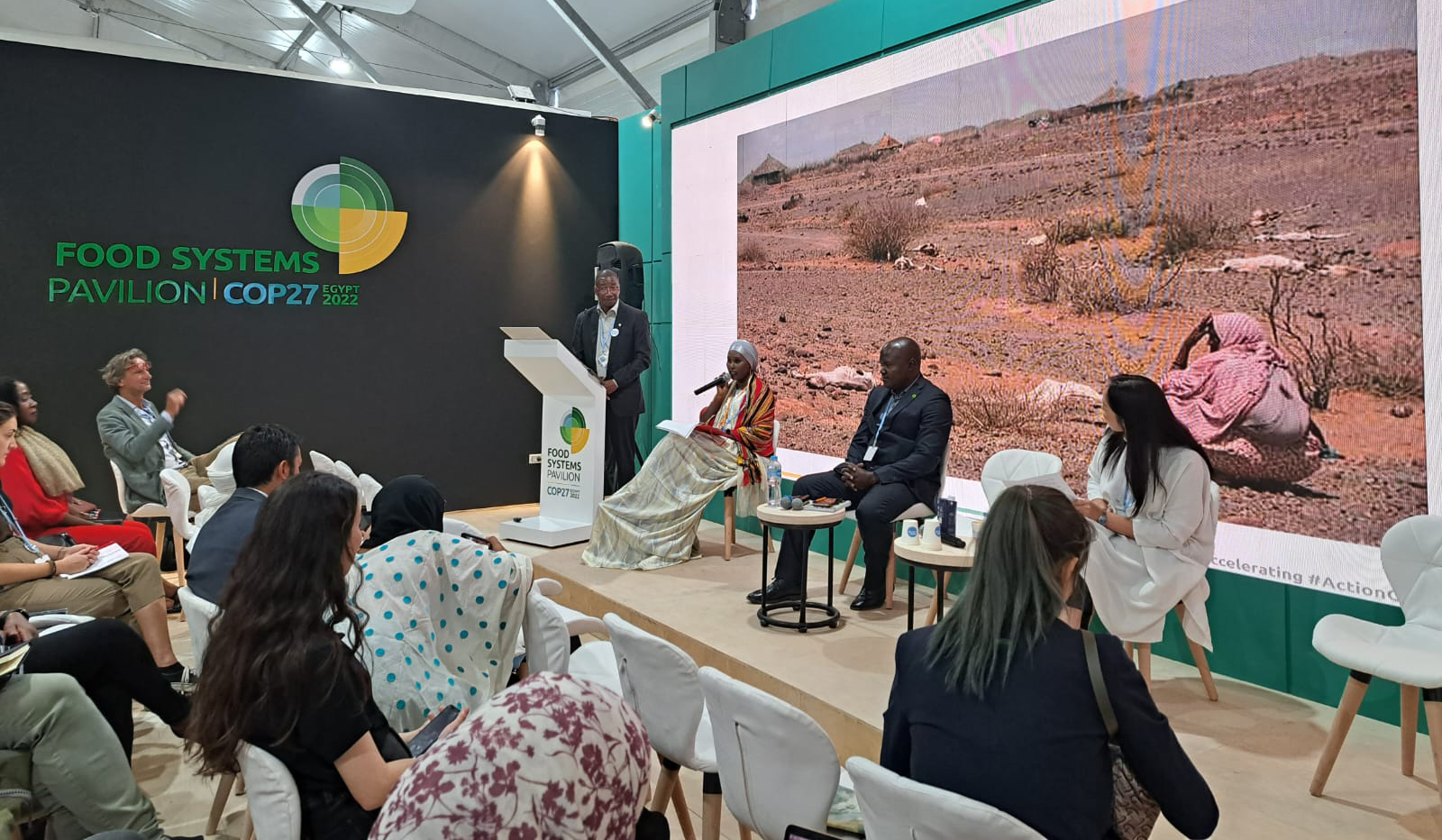 In Ethiopia's Afar region, where temperatures can reach up to 54 degrees Celsius at the peak of the hot season, pastoralism is the primary source of livelihood for the people there. They have adapted to the harsh climate and are extremely knowledgeable on the weather patterns, animal land capacity and the usage of environmental resources.
This is the landscape that Robha Murha Abekeri and her people call home. Although her family moved to the Ethiopian capital, Addis Ababa, when she was little, shortly after university she moved back to the Afar region's capital.
'Ninety-eight percent of my extended family live in a remote rural region where they herd their animals,' says Robha. 'I invest much of my time on humanitarian work and volunteerism to support the pastoralist community where I came from.'
Representing pastoralist youth regionally and internationally
It is under these auspices that Robha attended the inaugural Vision for Pastoralist Youth Conference 2026. Gathering at Lukenya University in Kenya from the 27th to the 29th of September 2022, Robha and 27 other young pastoralists from Kenya, Ethiopia and Tanzania came together to discuss the challenges and opportunities facing youth in pastoralism.
One of the primary objectives of the conference was to develop a joint statement on the future of pastoralism in the face of climate change, with a specific focus on the challenges pastoralist youth are facing, a call to action for their integration in efforts to support pastoralism and the restoration of the rangelands upon which they depend. That statement was delivered at an official side event–Pastoralism and Rangelands Restoration: Promising solutions to benefit our planet and people–at the UN Framework Convention on Climate Change COP27 in Egypt's Sharm El-Sheikh.
The delegates of the conference unanimously selected Robha to confer their critical message, in front of high-level officials at what is possibly one of the world's most important climate gathering.
'It is time to go beyond words, empty promises and commitments on papers,' says Robha.
A lifelong commitment to women, pastoralism and her community
Robha's vivid life story is a testament to the power of resilience and investing in one's community. She has been a champion for and an inspiration to her community. After graduating from Ethiopia's Medewelabu University with a BSc in Computer Science and an MSc in Software engineering, and passing a rigorous teaching evaluation, she was appointed to Mekelle University as a lecturer and became the first female in her community to do so.  Her research is focused on pastoralist women and their relationship with family planning and gender-based violence.
She is passionate about gender related issues and the inclusion of women. 'Pastoral women need to be part of the solution. Nobody knows the situation better than us,' she says.
Beyond her research, Ms. Abekeri is an active member of her community, both politically and socially. To further her community's political involvement, she works as the chair of public relations and communications of the Ethiopian Political Parties Joint Council and works as the General Secretary of the Afar People's Party.
As women's health is a priority to her, she works as a Data Officer and ICT Operations Manager in Afar Region's Health Bureau, to support the essential collection and understanding of health in the region. After the outbreak of conflict in the northern part of the region, she took on the additional role as a project manager to deliver staple items to the community.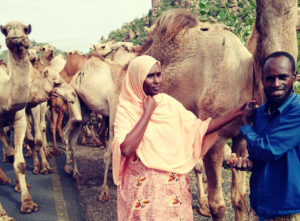 Perhaps her most prominent role is her involvement in the Partnerships for Pastoralists Development Association (PAPDA) as a member of the Board of Directors. PAPDA works to improve the lives of pastoralist communities in the Ethiopian states of Somali, Oromia and Afar through development projects and humanitarian efforts including supporting internally displaced peoples and delivering necessary supplies during times of drought. Run by and for individuals of these communities, Ms. Robha is dedicated to ensuring efforts to improve her community are directed by those who understand it best.
Banner photo: Robha Abekeri (speaking with mic) in Sharm El Sheikh, Egypt, in a panel at COP27. Photo courtesy of Robha Abekeri.
Story by Madison Spinelli, International Livestock Research Institute